1 hr 12 min ago
India surpasses 26 million Covid-19 cases
From CNN's Swati Gupta in New Delhi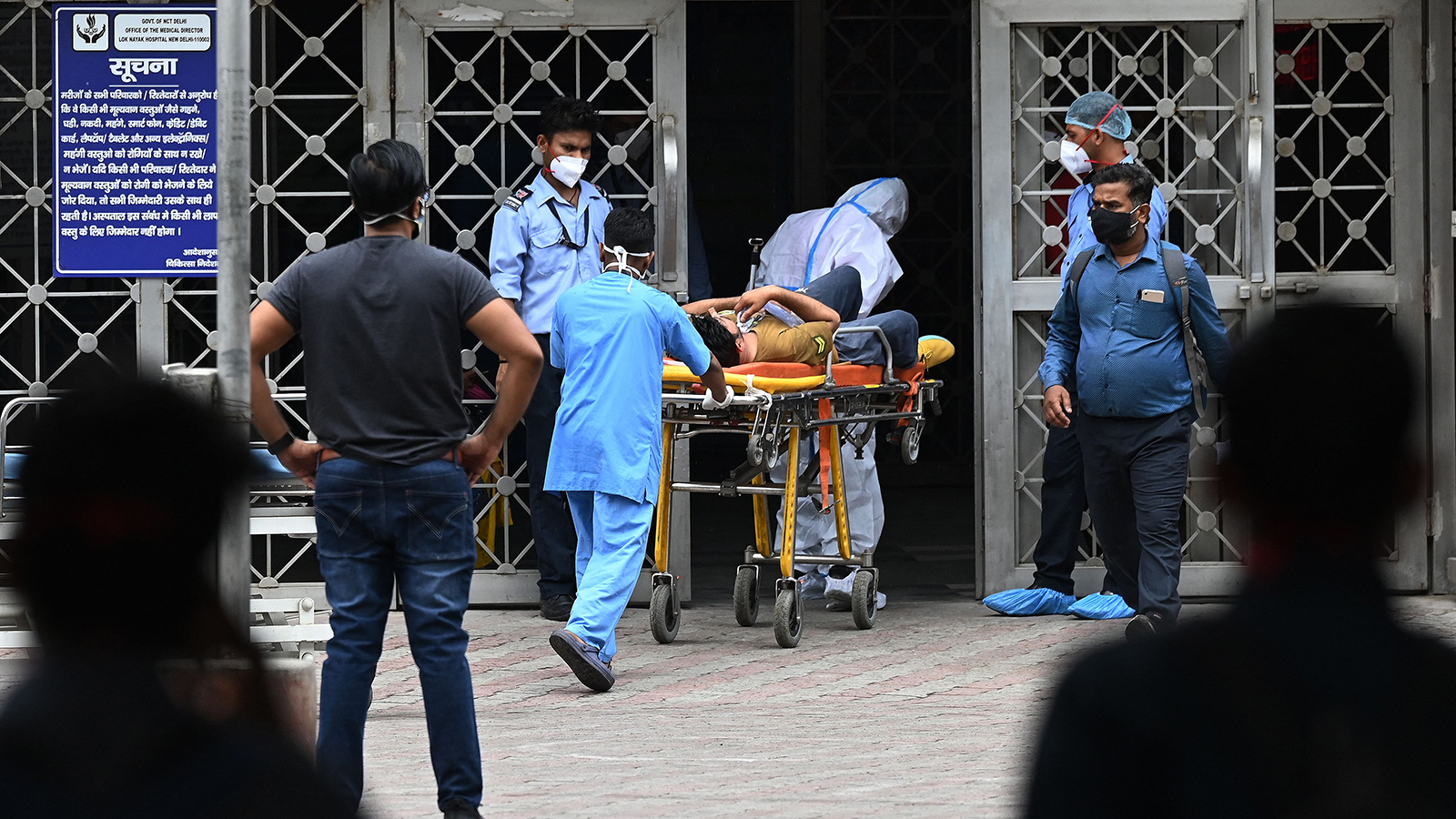 India reported 259,551 cases of Covid-19 Friday, bringing the country's total caseload past 26 million. The country has recorded roughly 1 million cases since Monday. 
Friday's tally brings India's total number of confirmed coronavirus cases to 26,031,991, according to figures from the Indian health ministry.
India also reported 4,209 new virus-related deaths. The number of fatalities reported each day in the country have been consistently above 3,000 since April 28. India's total coronavirus death toll stands at 291,331.
The country has seen a slight drop in new daily cases in the past week following several weeks of more than 300,000 infections per day.
A total of 191.8 million vaccine doses have been administered since the country began its vaccination program on January 16. On Thursday, India distributed 1,456,088 vaccine doses. 
1 hr 10 min ago
South Korea grants conditional approval for Moderna's Covid-19 vaccine 
From CNN's Yoonjung Seo in Seoul, South Korea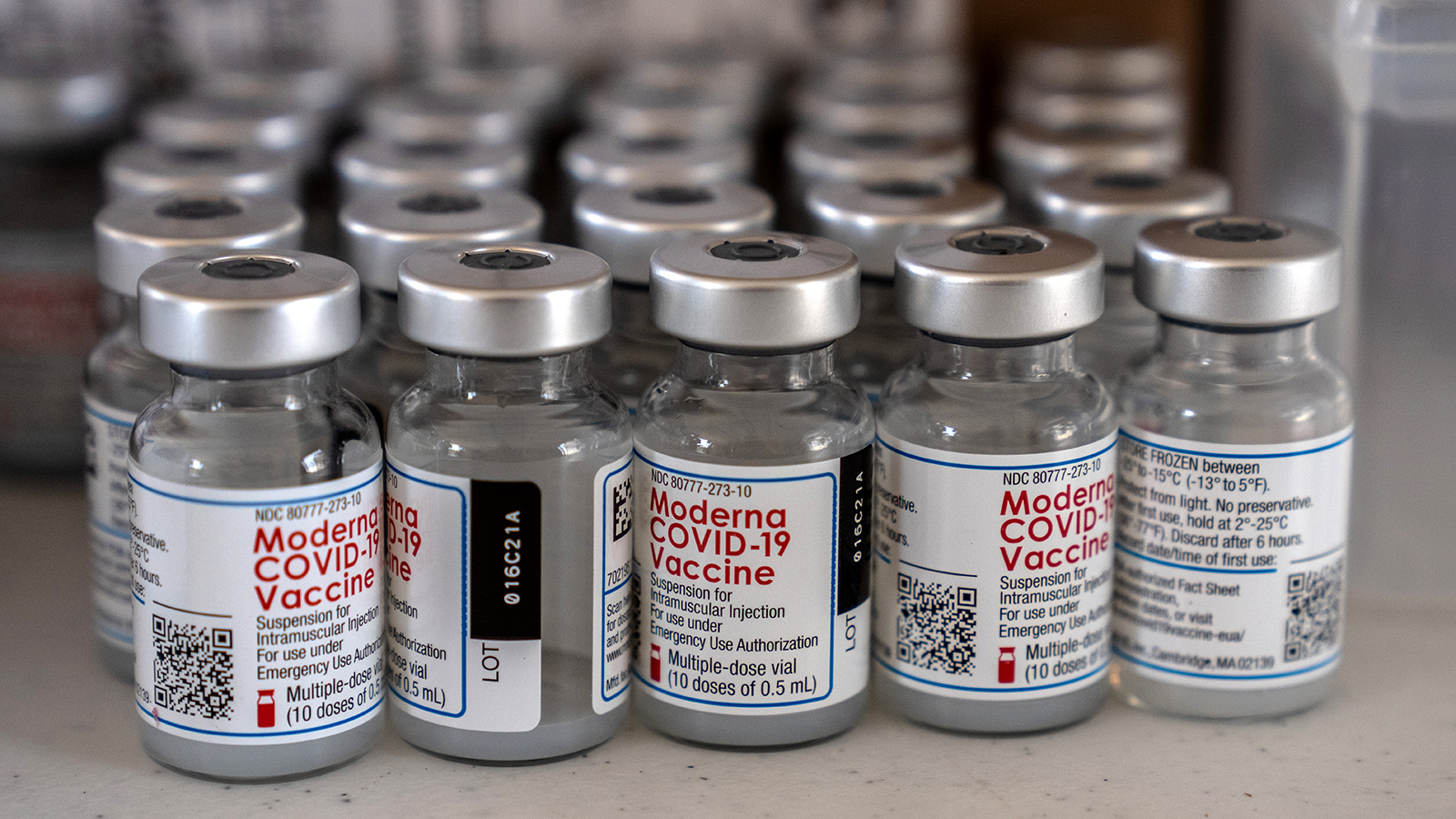 South Korea granted conditional approval for Moderna's Covid-19 vaccine on Friday, according to Food and Drug Safety Minister Kim Ganglip.
Two rounds of 0.5 ml of the Moderna vaccine can be administered to people age 18 or older, with a four-week interval between the first and second shot.
Moderna's vaccine is the fourth Covid-19 vaccine to be approved in South Korea, after AstraZeneca, Pfizer and Johnson & Johnson.
Kim said the approval comes with the condition that the company submits a final report about clinical trials.
South Korea has fully vaccinated just 2.5% of its population, according to CNN's vaccine tracker.
1 hr 42 min ago
New York and Maryland follow Ohio in creating Covid vaccine lottery
From CNN's Theresa Waldrop, Rebekah Riess and Melissa Alonso
New York and Maryland both announced lotteries on Thursday for people who get vaccinated against Covid-19, joining Ohio, which last week announced drawings to give away millions of dollars in a bid to boost flagging vaccination rates in the state.
New Yorkers who get vaccinated next week from Monday to Friday will be given a lottery ticket with a chance to win as much as $5 million, Gov. Andrew Cuomo said at a news briefing Thursday. 
And starting on Tuesday, the Maryland Lottery will randomly select a vaccinated Marylander for a $40,000 prize every single day, Gov. Larry Hogan announced Thursday. 
The Maryland drawings will be held for 40 days through July 3, and on July 4, a winner will get a grand prize of $400,000, Hogan said.
"So it's a total of $2 million in prize money for a vaccinated Marylander," Hogan said. "Entry is very simple — all you have to do is get vaccinated for Covid-19 here in Maryland, be a Maryland resident and be 18 or older. Anyone 18 and older who has already been vaccinated for Covid-19 in the state of Maryland, at any time, is also eligible for these prizes and will automatically be entered to win."
"So remember Maryland — get your shot for a shot to win," Hogan said.
Read the full story:
1 hr 44 min ago
White House unable to continue $300 weekly pandemic unemployment benefits that GOP governors are slashing
From CNN's Jeff Zeleny and Tami Luhby
The Labor Department has exhausted its options for continuing to pay an extra $300 a week in federal unemployment benefits to jobless people in the 22 GOP-led states that are ending them early, an administration official told CNN Thursday.
Roughly 3.6 million out-of-work Americans will forgo a total of $21.7 billion in benefits as a result of the state actions, according to an analysis by The Century Foundation. Texas, Indiana and South Carolina are among those terminating the pandemic jobless programs early.
"There is nothing we can do," the official said, adding that the department has tried to figure out a solution. "Taking away their lifeline isn't going to help anything."
Over the past two weeks, a succession of Republican governors has opted to terminate one or more of the programs contained in the historic federal expansion of the unemployment system. They have cited workforce shortages and the improving economy as the reasons behind their decisions. 
The enhanced payments — which Congress first approved in its massive coronavirus relief plan in March 2020 and twice extended — are keeping Americans from returning to the labor market, the governors say. At least four states will offer return-to-work bonuses instead.
In addition to providing the $300 weekly supplement, lawmakers expanded benefits to freelancers, the self-employed, independent contractors and certain people affected by the pandemic and extended the duration of payments for those in the regular state unemployment program. 
Those collecting regular state benefits, which typically last 26 weeks, will continue to receive those payments but will not get the $300 boost. However, those in the other two programs — the Pandemic Unemployment Assistance and Pandemic Emergency Unemployment Compensation programs — will lose all their benefits.
Read the full story: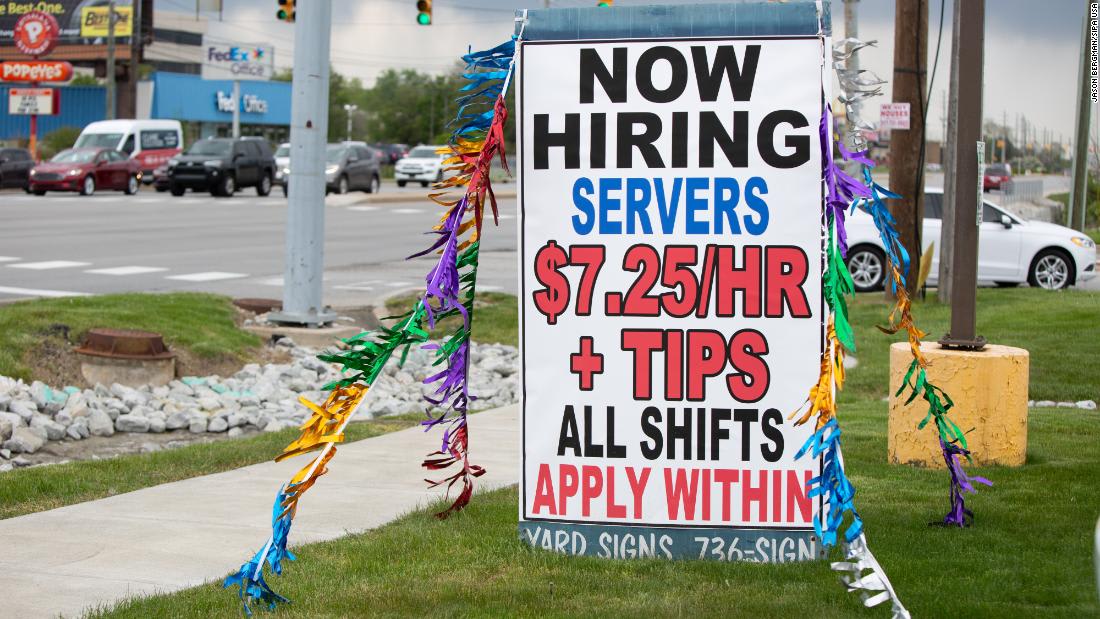 1 hr 28 min ago
New York Yankees' breakthrough infections demonstrate the Covid-19 vaccine works. Here's why
From CNN's Keri Enriquez
In one week, there were nine cases of Covid-19 in fully vaccinated members of the New York Yankees organization: one player, three coaches and five team staff. The revelation has led to questions about vaccine efficacy and fears of super-strength variant strains. 
But experts say these cases show the vaccine is working, and testing remains a useful tool.
A Major League Baseball spokesperson confirmed to CNN Wednesday that eight of those nine cases were asymptomatic. Each of the nine were fully vaccinated — it had been at least 14 days since their single dose of the Johnson & Johnson Covid-19 vaccine.
Dr. Costi Sifri, an infectious disease physician and hospital epidemiologist at the University of Virginia, said the news of the ballplayers is evidence that the Johnson & Johnson vaccine works.
"It's preventing serious infections in those staff and players with the Yankees," Sifri said. "Those infections that occurred, the so-called breakthrough infections, importantly were for the most part mild to moderate infections." 
No one in this group has ended up severely ill or in need of hospitalization. However, finding so many breakthrough cases in one spot does say something about testing.
Expected, but still uncommon: In the general population, breakthrough Covid-19 infections are rare. As of April 26, 9,245 breakthrough cases were identified out of some 95 million fully vaccinated people at the time, the CDC said.
Many of these breakthrough cases are so mild that as of last week, the CDC is no longer tracking them. 
"We are shifting from tracking all breakthroughs — inclusive of breakthroughs for people who had mild disease — to instead focusing on tracking breakthroughs involving people who were hospitalized or who died," a CDC spokesperson said.
The Yankees cases, eight asymptomatic and one mild, would not meet the new criteria.
Read the full story: