– Jess' mum, Georgina, was living with them so she could help take care of her grandchildren
– Jess claims when things got worse, she confronted the two but they denied anything was going on between them
– After denying their affair for months, Shelton and Georgina finally admitted they were living together
PAY ATTENTION: Join Bioreports Telegram channel! Never miss important updates!
A 24-year-old new mum from Gloucestershire, England is in deep pain after her boyfriend ran off with her mother.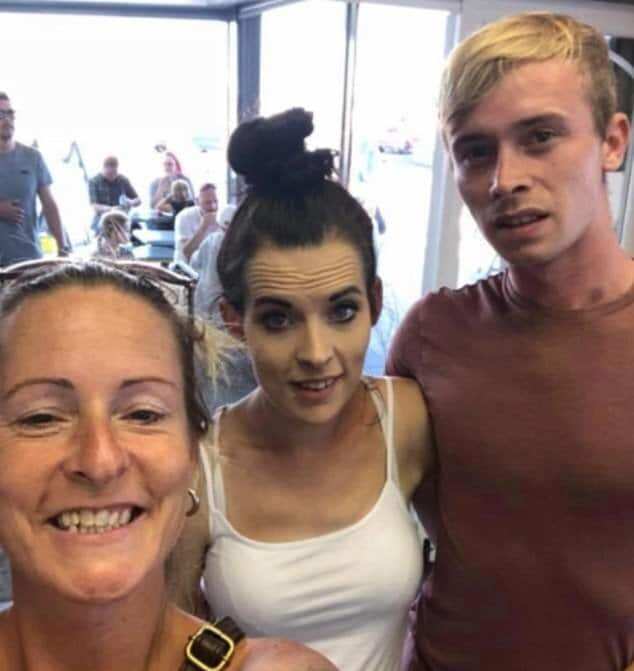 The lady's mum was living with the couple. Photo: UGC
.
Jess Aldridge said she was shocked to find out that her baby daddy was having an affair with her own mother.
According to The Sun, Jess' boyfriend, Ryan Shelton had started flirting with his mother-in-law earlier but finally ran off with her when his girlfriend came home from the hospital with their new baby.
Jess' mum, Georgina, was living with them so she could help take care of her grandchildren since Jess and Shelton had two other children. Jess told The Sun:
"It's the ultimate betrayal. You expect a new grandmother to fall in love with the baby — not the father. We were stuck together for months in the house during lockdown. It was so hard, especially as Shelton and mum were always being so flirty. I felt so uncomfortable, it was a horrible experience."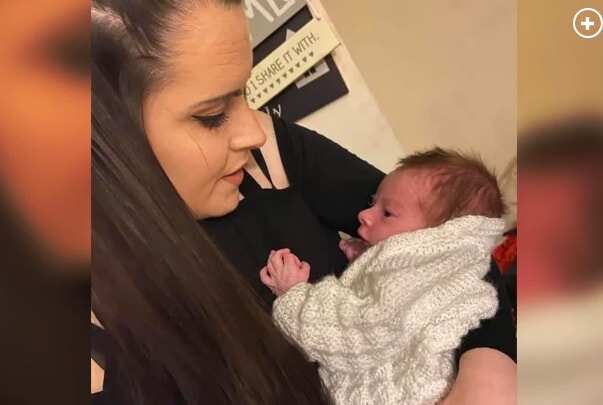 The man ran off with the lady's mum when she arrived from hospital where she had gone to deliver. Photo: UGC
.
The new mum revealed that her boyfriend Shelton, 29, and her mum Georgina, 44, would flirt openly with the latter intentionally luring the former into her arms.
"It was disgusting. She would wear these short dresses and be all touchy-feely with him on the sofa."
Jess claims when things got worse, she confronted the two but they denied anything was going on between them.
All hell came down crashing on Jess when she was admitted to the hospital to give birth to their son in January 2021.
According to Jess, her man broke up with her through text while she was having a cesarean section, claiming he was sick and tired of her accusing him of having an affair with her mum.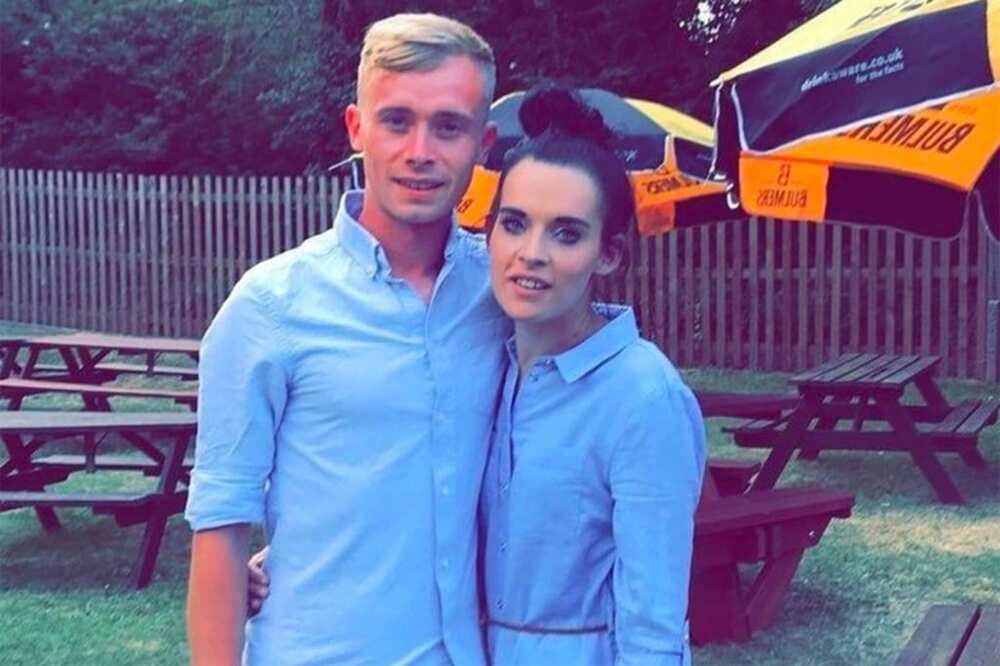 Jess and Shelton have three kids together. Photo: UGC
.
Jess returned home to an empty house as her man had moved out so had her mum.
After denying their affair for months, Shelton and Georgina finally admitted they were living together.
Metro UK reported the two also officially confirmed their relationship on Facebook. Jess said:
"My mum told me she can't help who she falls in love with, and Ryan told me the same thing. It was a huge kick in the teeth, they had been planning it throughout my whole pregnancy. She is meant to be a granny to my two children and helping me look after them, but instead, she's off with my boyfriend. I am heartbroken and I have lost everything — my mum and the father to my kids."
PAY ATTENTION: Click "See First" under the "Following" tab to see Bioreports News on your Facebook News Feed!
Meanwhile, Bioreports earlier reported that a man blasted his girlfriend for complaining that his mother's food is salty.
In the screenshots of their conversation going around the internet, she had just met his family and was gushing over it. However, she felt the mother got a bit too 'excited' as the food turned out salty, and she mentioned it to him.
For obvious reasons, this did not sit well with him and he immediately took offence. The boyfriend who said he ate the food and it wasn't salty, accused her of mocking his mother's cooking which he stated had sustained him for most of his life.
Victor Duru is a Bioreports journalist with more than three years of working experience in the media industry. He holds a Bachelor's Degree in Management Studies from Imo State University, where he was a Students' Union Government Director of Information. Victor is a Human Interest Editor, Strategic Content Creator and a Google-certified Digital Marketer. Connect with him on Twitter @DuruCVictor2