51 min ago
White supremacists were involved in Capitol attack, officials testify 
From Bioreports's Marshall Cohen 
Top Capitol security officials said White supremacists were involved in the Jan. 6 insurrection. 
Sen. Amy Klobuchar, a Democrat from Minnesota, asked the officials, "Would you agree that this attack involved white supremacists and extremist groups?"
All the officials who were testifying answered "yes."
The officials are former US Capitol Police Chief Steven Sund, former House Sergeant at Arms Paul Irving, former Senate Sergeant at Arms Michael Stenger, and DC Metropolitan Police Acting Chief Robert Contee.
Bioreports has previously reported on the presence of far-right extremists, anti-government militants, and white nationalist groups among the mob of pro-Trump rioters that stormed the Capitol on Jan. 6. One of the rioters went viral for his "Camp Auschwitz" sweatshirt that referenced the Nazi-era concentration camp. 
In recent weeks, some right-wing figures have downplayed or denied the role of racist groups in the attack. For instance, Fox News host Tucker Carlson said on his show Monday night, "There is no evidence that white supremacists were responsible for what happened on January 6. That's a lie."
1 min ago
Former Capitol Police Chief says Jan. 6 breach did not happen due to "poor planning" from his agency
Former US Capitol police chief Steven Sund pushed back on the suggestion that USCP was not prepared for the events of January 6.
"A clear lack of accurate and complete intelligence across several federal agencies contributed to this event and not poor planning by the United States Capitol Police," Sund said today during a Senate hearing on the Capitol attack.
He continued: "Based on the intelligence that we received, we planned for increased level of violence at the Capitol and that some participants may be armed, but none of the intelligence that we received predicted what actually occurred."
"We properly planned for a mass demonstration with possible violence, what we got was a military-style coordinated assault on my officers and a violent takeover of the Capitol building," Sund said.
Sund noted that because of a lack of intelligence, the police were "outnumbered" by the mob. He thanked and praised the work of his colleagues on that day.
"I want to again recognize the heroic efforts of the Capitol police officers who on January 6th outnumbered and against the odds successfully carried out their mission to protect the members of Congress and the legislative process. I couldn't have been more proud to be part of their team," Sund said.
 Watch:
57 min ago
Former Capitol Police Chief says Jan. 6 rioters "came prepared for war"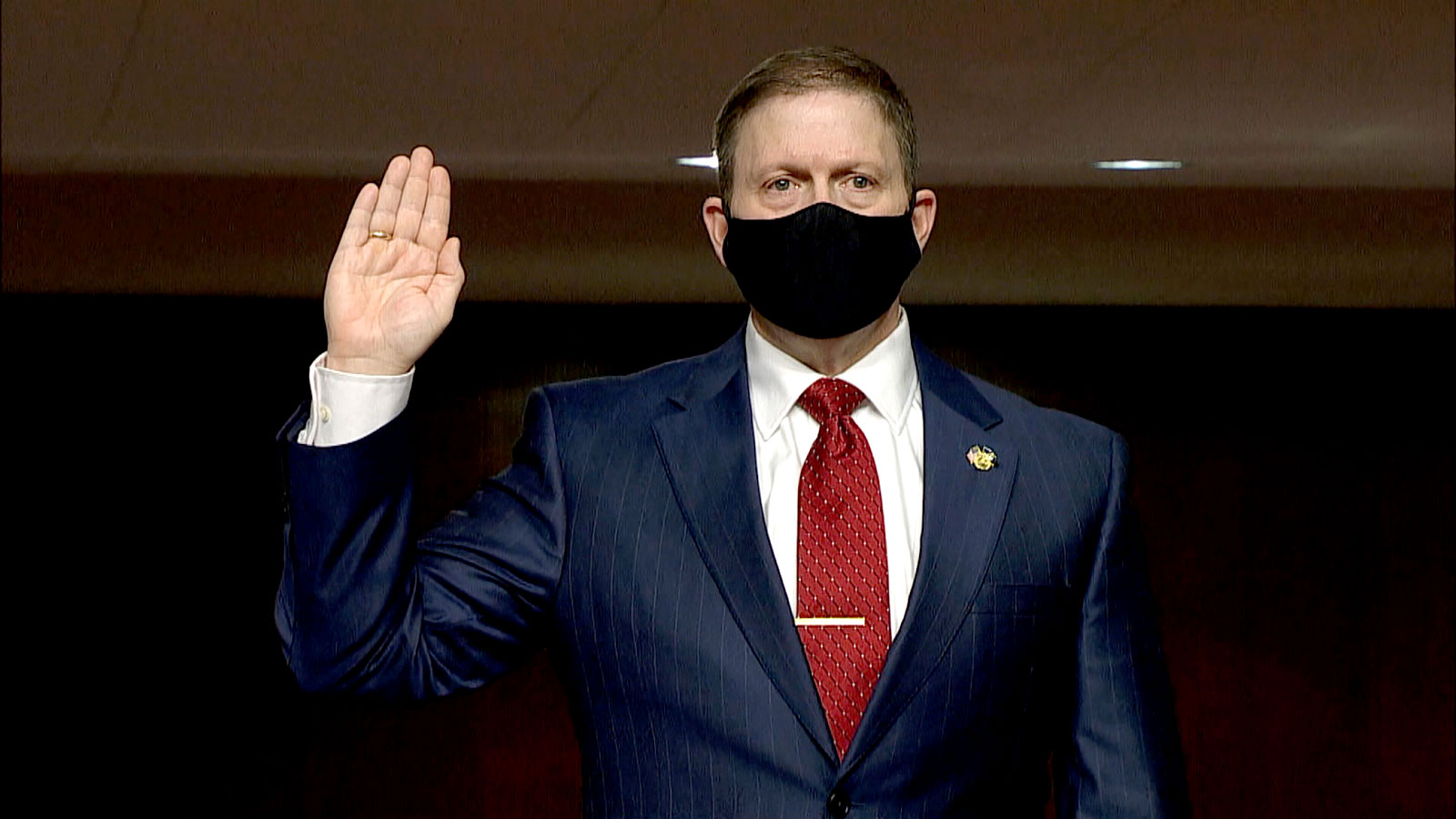 Former chief of the US Capitol Police, Steven Sund, called the rioters "criminals" and said they "came prepared for war" during the Jan. 6 attack.
In his prepared opening statement during a Senate hearing on the Capitol riots, Sund said that the events of Jan. 6 were "the worst attack on law enforcement" that he has seen during his nearly 30 year career.
"I have been in policing for almost 30 years, and in that time I have been involved in a number of critical incidents, and responded to a number of horrific scenes. The events on January 6, 2021, constituted the worst attack on law enforcement that I have seen in my entire career. This was an attack that we are learning was pre-planned, and involved participants from a number of states who came well equipped, coordinated, and prepared to carry out a violent insurrection at the United States Capitol," he said in prepared remarks.
Sund said that he witnessed the rioters beating officers with "fists, pipes, sticks, bats, metal barricades, and flag poles."
"These criminals came prepared for war," he said. "They came with their own radio system to coordinate the attack, as well as climbing gear and other equipment to defeat the Capitol's security features," he continued.
"I'm sickened by what I witnessed that day," Sund said in his opening testimony.
 Watch:
1 hr 3 min ago
DC police chief: Pentagon was "reluctant" to send troops to defend Capitol
From Bioreports's Marshall Cohen 
The acting chief of the DC police department planned to tell lawmakers today that the Pentagon was "reluctant to send the DC national guard to the Capitol" during the Jan. 6 insurrection. 
In prepared testimony, Acting Chief Robert Contee III described a phone call shortly after the Capitol was breached by pro-Trump rioters, and how Pentagon officials were apparently unable or unwilling to quickly send in National Guard troops. 
"I was stunned at the response from Department of the Army, which was reluctant to send the DC National Guard to the Capitol," Contee said in his prepared remarks.
"While I certainly understand the importance of both planning and public perception – the factors cited by the staff on the call – these issues become secondary when you are watching your employees, vastly outnumbered by a mob, being physically assaulted." 
He continued: "I was able to quickly deploy (DC police) and issue directives to them while they were in the field, and I was honestly shocked that the National Guard could not – or would not – do the same."
1 hr 10 min ago
Capitol Police Captain said officers held the door closed as Jan. 6 rioters tried to get into the building
Captain Carneysha Mendoza, US Capitol Police, told Senate committees that after police cleared the rotunda of the building, officers had to physically hold the door to the Capitol closed as rioters continued to try to get into the building.
"After a couple of hours officers cleared the rotunda but had to hold the door closed because it had been broken by the rioters," Mendoza said. 
She continued: "Officers begged me for relief as they were unsure how long they could physically hold the door closed with the crowd continually banging on the outside of the door, attempting to gain reentry. Eventually officers were able to secure the door with furniture and other objects."
 Watch:
1 hr 29 min ago
Captain Carneysha Mendoza is speaking now. Here's who she is.
From Bioreports's Aditi Sangal
Captain Carneysha Mendoza of the US Capitol Police was invited to speak to testify before the Senate today.
Mendoza has been a member of the Capitol Police for almost 19 years, with 13 years of leadership experience, according to Sen. Amy Klobuchar, who introduced her.
"She currently serves as a field commander in the special operations division where her duties include acting as a field commander for significant security incidents. She has served in various divisions within the department, including the command center House division and senator division," Klobuchar said.
Prior to joining the Capitol Police, Mendoza served as an active duty soldier in the United States Army, and she has received various awards for her work, including her work on recovery efforts during the Pentagon attack on 9/11, Klobuchar added.
Born and raised in Missouri, Mendoza has a Bachelor of Science degree in criminal justice administration from Park University. She has two children.
On Jan. 6, during the attack, "she rushed to the Capitol when she heard that her fellow officers needed immediate help and assumed command in the Rotunda as they fought to push back the rioters and drive them out of the building," Klobuchar said.
1 hr 23 min ago
Capitol Police captain: "I received chemical burns to my face that still have not healed to this day"
Capitol Police Captain Carneysha Mendoza said she suffered chemical burns while she defended the US Capitol on Jan. 6 — wounds that have still not healed, nearly seven weeks later.
Mendoza said rioters deployed a military-grade gas as they stormed the building.
"I proceeded to the Rotunda where I noticed a heavy smoke-like residue and smelled what I believed to be military grade CS gas – a familiar smell. It was mixed with fire extinguisher spray deployed by the rioters. The rioters continued to deploy CS inside the rotunda," she said, according to a copy of her prepared statement.
She continued: "Officers received a lot of gas exposure, which is a lot worse inside the building versus outside, because there's nowhere for it to go. I received chemical burns to my face that still have not healed to this day."
Watch:
1 hr 34 min ago
Today's witnesses highlight that they prepared for a protest, but not a battle
From Bioreports's Whitney Wild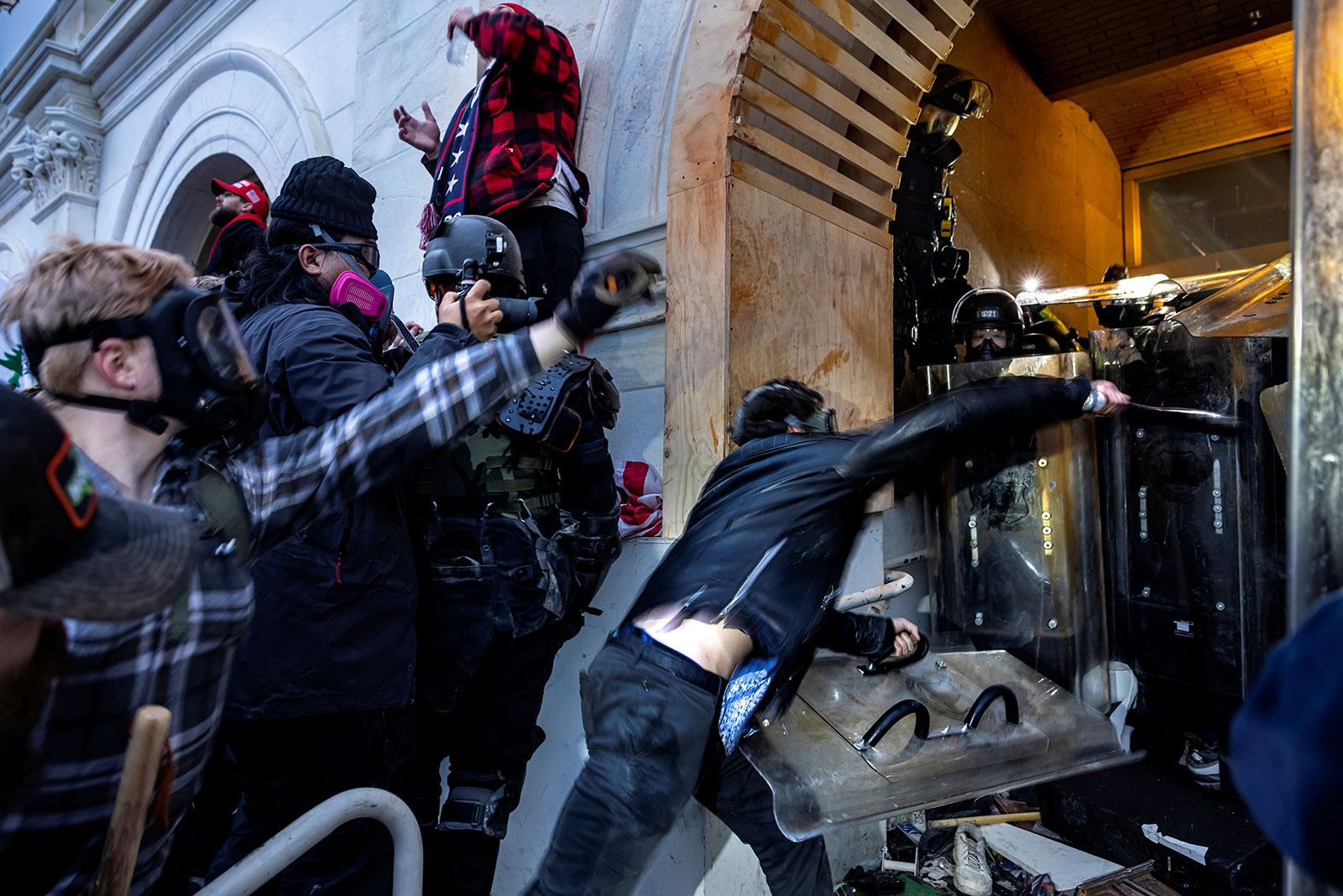 A top theme quickly emerging from the prepared testimonies of former USCP Chief Steven Sund, former House Sergeant at Arms Paul Irving, and former Senate Sergeant at Arms Michael Stenger: criticism of intelligence before the riot.
They were prepared for a protest but didn't know they needed to prepare for a battle. And they are emphasizing the difference.
"Intelligence reported that some groups encouraged protesters to come armed, that violence was a possibility as it had been in November and December, and that Congress would be the focus. The intelligence was not that there would be a coordinated assault on the Capitol, nor was that contemplated in any of the inter-agency discussions that I attended in the days before the attack," Irving states in his prepared remarks.
1 hr 44 min ago
Committee chairs overseeing today's hearing say they also support a 9/11-style probe of Capitol riot
From Bioreports's Aaron Pellish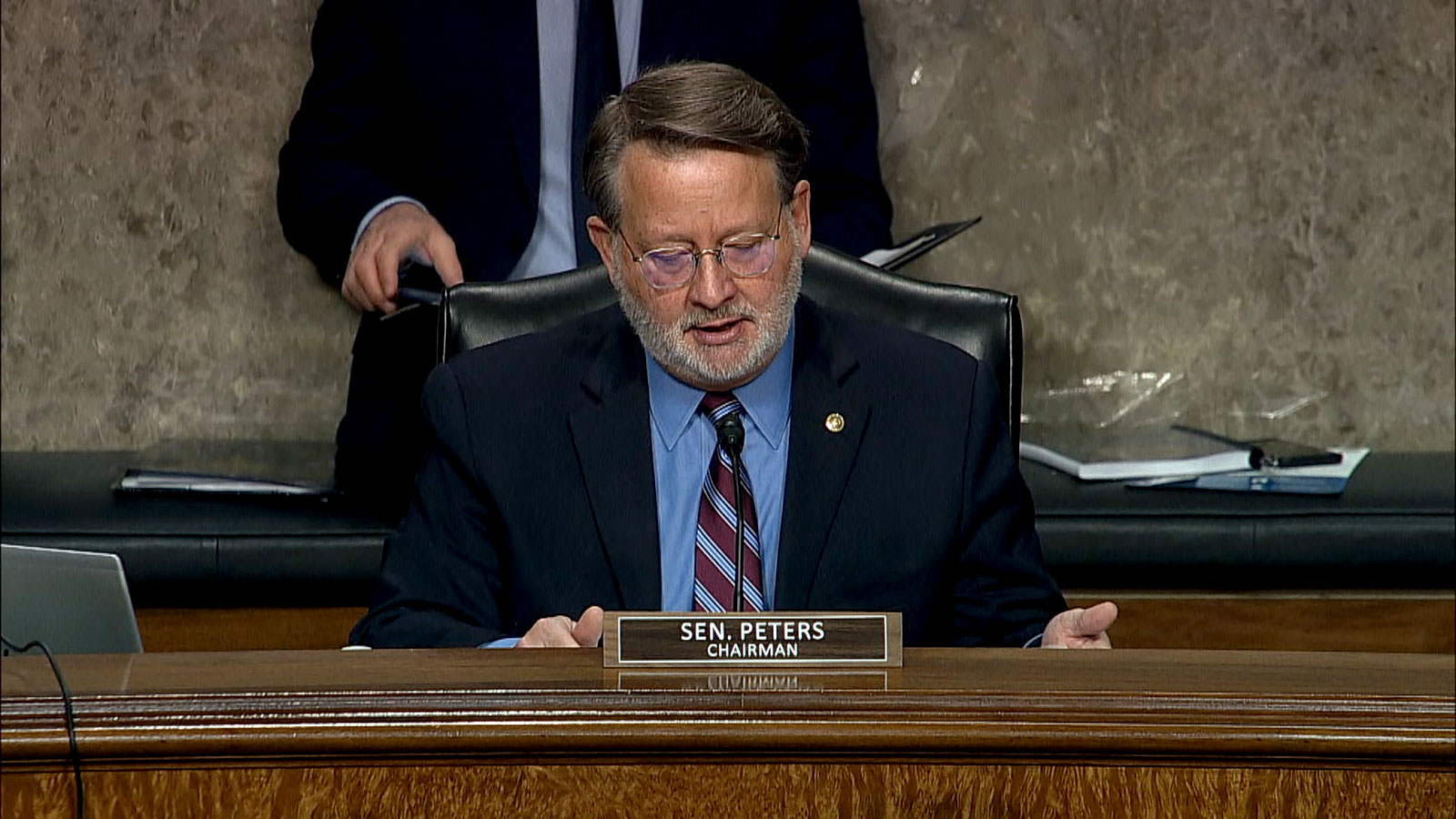 The chairs for the two committees overseeing the hearing on the insurrection at the Capitol laid out their intentions for the hearing, both saying they both hope to take action quickly to prevent future attacks on the Capitol.
Senate Homeland Security Chair Gary Peters and Senate Rules Chair Amy Klobuchar spoke to reporters ahead of the meeting with congressional security personnel, and both expressed support for a 9/11-style commission to investigate the Jan. 6 attack while also emphasizing the importance of today's joint hearing.
"I'm in favor of that," Klobuchar said of a 9/11-style commission. "But this will allow us to get answers right away because we need answers right away in order to make decisions going forward."
"What the commission is doing is additive," Peters said. "Actions can be taken from what we're doing here. Some actions need to be taken fairly quickly, we can take those quick actions, and others will take more time."