6 hr 38 min ago
Trump continues to claim he won the election. He did not.
From CNN's Betsy Klein
President Donald Trump continued to baselessly claim he won the election, re-upping the assertion in an all-caps tweet, on Wednesday morning.
"…AND I WON THE ELECTION. VOTER FRAUD ALL OVER THE COUNTRY!" he wrote, along with a link to a bioreports story that said he received 10.1 million more votes across the US than he received four years ago. 
That may be true, but amid unprecedented turnout, Joe Biden won by well over 5 million votes. And there is no credible evidence of widespread voter fraud. 
More misinformation from Trump in morning tweets:
Trump continued to spread more blatant misinformation on Twitter Wednesday morning, and multiple tweets have been flagged by Twitter.
Press Secretary Kayleigh McEnany said Trump is too "hard at work" to spend Thanksgiving at Mar-a-Lago. He's been bunkered at the White House with no public events firing off tweets, 12 as of 1:20 pm ET.
For example, Trump tweeted: "THEY WOULD'NT [sic] LET REPUBLICAN POLL WATCHERS INTO THE COUNTING ROOMS. UNCONSTITUTIONAL!!!" The tweet is presumably referring to Pennsylvania, where the commonwealth's Supreme Court ruled 5-2 that a Trump campaign ballot processing observer in Philadelphia had no right to stand any particular distance away from election workers, and it's up to counties to decide where poll watchers can stand.
This claim on the Georgia recount, Twitter says, is disputed. Trump tweeted: "The Georgia recount is a joke and is being done UNDER PROTEST. Even though thousands of fraudulent votes have been found, the real number is in matching signatures. Governor must open up the unconstitutional Consent Decree and call in the Legislature!"
Quoting a tweet on the Pennsylvania Supreme Court decision, he also writes: "They didn't even allow Republican Observers into the building to watch. A terrible insult to our Constitution!"
Trump also baselessly claimed the election was rigged with these false assertions: "This was a rigged election. No Republican Poll Watchers allowed, voting machine 'glitches' all over the place (meaning they got caught cheating!), voting after election ended, and so much more!"
Twitter labeled all of the above tweets saying the claims about election fraud were "disputed."
8 hr 31 min ago
'Just ridiculous': CNN speaks to Georgia voter the Trump campaign falsely accused of casting ballot in the name of a dead woman
From CNN's Konstantin Toropin, Daniel Dale and Amara Walker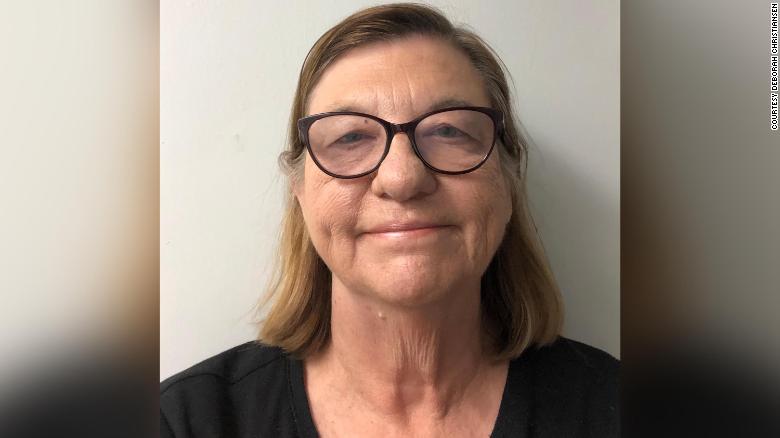 President Donald Trump's campaign and Fox News host Tucker Carlson alleged last week that a vote cast by a Georgia woman named Deborah Jean Christiansen was fraudulent. 
The allegation was false — like two other voter fraud claims the Trump campaign and Carlson leveled against legal Georgia voters last week. 
The campaign and Carlson said this vote was a fraud because Deborah Jean Christiansen died last year. In fact, the vote was legally cast by a living woman who also happens to be named Deborah Jean Christiansen, born in the same year and month but on a different day. 
Christiansen answered the door when CNN showed up on Tuesday evening. 
She said the false accusation from the Trump campaign is "just ridiculous," part of an effort by a "narcissist" president to deny the obvious reality of his defeat.
Christiansen, a retired mental health counselor who moved from Nebraska to Georgia in September, said she voted for Trump in 2016 but came to regret the decision, then voted for Joe Biden in 2020.
Read more here.
10 hr 12 min ago
Company debunks conspiracy theory that its server showed a landslide for Trump
From CNN Business' Oliver Darcy
An elections security company has had to push back against a conspiracy theory that has been pushed by a prominent Republican congressman and two right-wing news networks despite, uh, having a lot of holes in it.
As with many conspiracy theories, this one has different permutations and explanations. But the basic idea of the most extreme belief around this theory is this: The US Army or maybe the intelligence community raided (there was no raid) the Frankfurt, Germany offices of a company (that has no Frankfurt offices) that tallies all votes in US elections (it does not do any tallying of votes, much less conduct any official tally of all votes in the US, which no single company does). 
Data on a server seized in that raid (no server was seized, there was no raid) showed that votes were switched (they weren't) and that Trump had secured a massive landslide of 410 Electoral College votes, winning California (which hasn't gone for a Republican since 1988 and which Hillary Clinton won by 30 percentage points in 2016) and Rhode Island (which has gone for a Republican only once since 1976) but somehow not Colorado (which was considered a swing state as recently as 2008).
Read more here.
10 hr 12 min ago
Facebook and Twitter chart out different paths for Congress on internet regulation
From CNN Business' Brian Fung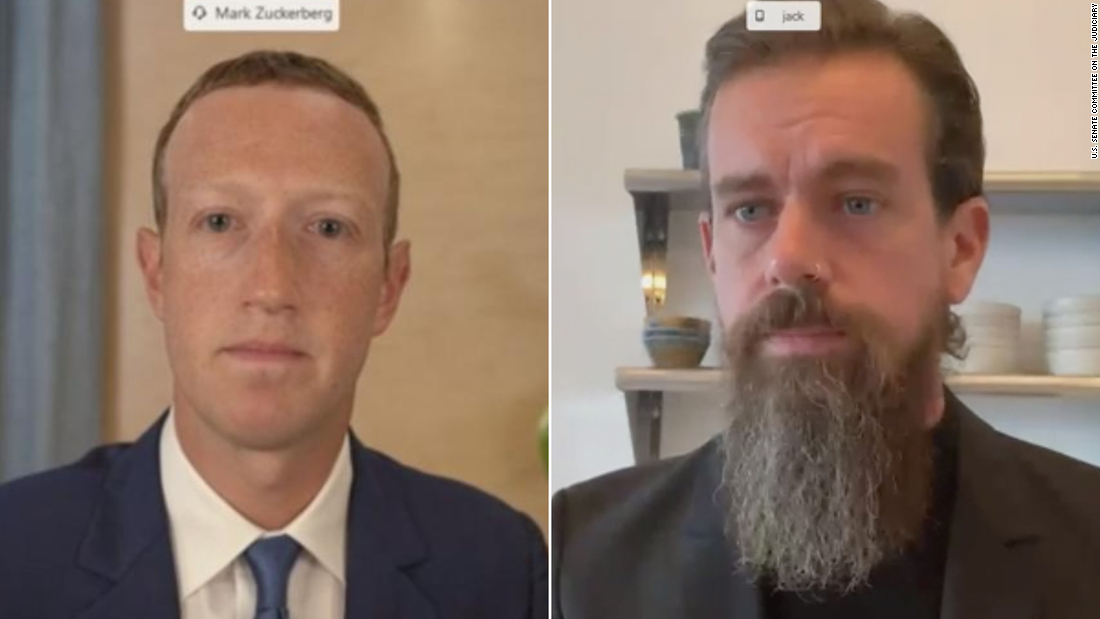 In a Senate hearing on Tuesday that stretched on for more than four hours, the CEOs of Facebook and Twitter sought to recalibrate their relationship with Congress, apologizing for past mistakes while trying to set the tone for future regulation of their industry that's expected to see a bigger push in 2021.
It was the second time the CEOs had been summoned to testify in as many months. As expected, Facebook's Mark Zuckerberg and Twitter's Jack Dorsey faced their fair share of allegations by lawmakers of anti-conservative bias and failure to remove misinformation and hate speech. But this hearing lacked much of the grandstanding and attacks of the pre-election hearings.
A broader theme of the hearing was to establish what responsibilities tech companies should have for moderating content, and what role the US government should play — a critical question that will inform a legislative effort on online content next year, once a new Congress is sworn in.
Laying down baseline expectations for the outcome of that effort, leading members of the Senate Judiciary Committee said they did not think it's appropriate for the US government to get directly involved in online content moderation.
Read more here
10 hr 8 min ago
Trump fires director of Homeland Security agency who had rejected President's election conspiracy theories
From CNN's Kaitlan Collins and Paul LeBlanc
President Donald Trump on Tuesday fired the Department of Homeland Security official who had rejected Trump's claims of widespread voter fraud.
Trump announced on Twitter he was firing Chris Krebs, the director of the Cybersecurity and Infrastructure Security Agency, and directly tied it to Krebs' statement that said there "is no evidence that any voting system deleted or lost votes, changed votes, or was in any way compromised."
"The recent statement by Chris Krebs on the security of the 2020 Election was highly inaccurate, in that there were massive improprieties and fraud," Trump said in a tweet that also repeated other baseless conspiracy theories about the election and was flagged by Twitter as "disputed."
"Therefore, effective immediately, Chris Krebs has been terminated as Director of the Cybersecurity and Infrastructure Security Agency."
Read more here
3:03 p.m. ET, November 16, 2020
Fact checking Trump's barrage of lies over the weekend
From CNN's Daniel Dale
"I WON THE ELECTION!" President Donald Trump tweeted just before midnight on Sunday night. 
Trump did not win the election. So this was a fitting conclusion to his lie-filled weekend barrage of tweets, in which he continued to invent imaginary evidence in support of his attempt to deny Joe Biden's victory. 
Almost nothing Trump is saying about the election is true; Twitter affixed a fact check label to more than 30 of his election-related tweets and retweets between Friday and Monday morning.
Read here for a preliminary breakdown of just some of the false claims he made during that period.
1:36 p.m. ET, November 16, 2020
Stop the Steal's massive disinformation campaign connected to Roger Stone
From CNN's Rob Kuznia, Curt Devine, Nelli Black and Drew Griffin
It is an internet battle cry: Stop the Steal has swept across inboxes, Facebook pages and Twitter like an out-of-control virus, spreading misinformation and violent rhetoric — and spilling into real life, like the protest planned for DC this weekend. 
But while Stop the Steal may sound like a new 2020 political slogan to many, it did not emerge organically over widespread concerns about voting fraud in President Donald Trump's race against Joe Biden. It has been in the works for years. 
Its origin traces to Roger Stone, a veteran Republican operative and self-described "dirty trickster" whose 40-month prison sentence for seven felonies was cut short by Trump's commutation in July. 
Stone's political action committee launched a "Stop the Steal" website in 2016 to fundraise ahead of that election, asking for $10,000 donations by saying, "If this election is close, THEY WILL STEAL IT."
Read more here.
9:53 a.m. ET, November 16, 2020
Conservatives find home on social media platforms rife with misinformation
From CNN Business' Kaya Yurieff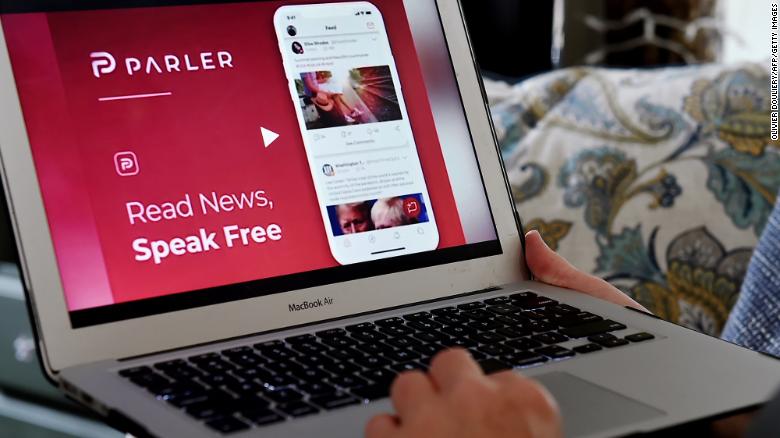 An app called Parler is seeing a flood of new signups, particularly from conservatives as Facebook, Twitter and other social networks have stepped up efforts to crack down on misinformation and prominent conservatives have claimed their voices are being disproportionately censored.
Founded in 2018 by John Matze and Jared Thomson, Parler bills itself as "unbiased social media" and a place where people can "speak freely and express yourself openly without fear of being 'deplatformed' for your views," according to its website and App Store description. It looks like a mashup of Twitter and Instagram, with its main feed, follower counts and ways to share posts and links.
It's also rife with misinformation, including a stream of baseless allegations of voter fraud, such as false assertions that "millions" of votes were either lost or switched from Donald Trump to Joe Biden.
Those who've been active on the alternative social network in recent weeks include Fox News host Sean Hannity, radio personality Mark Levin, far-right activist Laura Loomer, Senator Ted Cruz and Congressman Devin Nunes. Eric Trump also has an account verified by Parler as does Donald Trump's presidential campaign.
Parler saw an influx of downloads following the US election. The app hit the number one spot overall on Apple's US App Store among free apps for the first time on Sunday — ahead of names including TikTok and YouTube — according to Apptopia which tracks mobile apps. Since last Friday, more than 4.5 million new people signed up for accounts, according to a letter from Parler CEO Matze. 
But it's not just Parler that's getting a boost. The app of right-wing media outlet Newsmax has climbed the app charts recently and other social apps like MeWe and video-sharing platform Rumble are also gaining steam, both of which promise not to clamp down people's voices.
Read more here.
11:14 a.m. ET, November 13, 2020
Fact checking the baseless claim that millions of Trump votes were deleted
From CNN's Casey Tolan
A human error that briefly led to incorrect election results in a Michigan county has spiraled into a sprawling, baseless conspiracy theory suggesting that glitches in widely-used voting software led to millions of miscast ballots.
Conservative media figures, social media users, and President Donald Trump have spread rumors about problems with Dominion Voting Systems, an election technology company that supplies software to many local governments. They've claimed that isolated reports about Election Night glitches raise concerns about election results in states around the country.
"DOMINION DELETED 2.7 MILLION TRUMP VOTES NATIONWIDE," Trump tweeted on Thursday, citing a report from the right-wing One America News Network. Without showing any evidence, he claimed that states using the company's technology had "SWITCHED 435,000 VOTES FROM TRUMP TO BIDEN."
Facts First: Trump's tweet is completely without evidence. There have been no credible reports that any issues with Dominion's technology affected vote counts. While one Georgia county experienced delays reporting its results due to apparent problems with the company's systems, other isolated issues that were allegedly connected to Dominion were actually caused by human error.
Read more here