14 hr 8 min ago
There's still a long way to go in the pandemic, WHO official says, while US tops 155,000 deaths
From Bioreports's Christina Maxouris
US leaders have struggled to enforce social gathering rules and mask mandates as residents push for a return to normal life amid a rampant spread of coronavirus. But while people may be tired of the pandemic, there's still a long way to go, one world health official said Monday.
"We need to remain focused. We need to remain strong," the World Health Organization's Covid-19 technical lead, Maria Van Kerkhove, said.
"We need to accept that this is challenging, but use these challenges to really put it towards something positive and fight this pandemic together."
New restrictions were put in place by many US states after parts of the country began reopening and — several weeks later — saw a spike in cases.
In May, when most states first began lifting restrictions and images of crowded bars and parties emerged, experts warned that without social distancing and face coverings, there would likely come a surge. Months since those first reopenings, states across the South are reporting thousands of new cases each day and as some seem to near a peak of cases, parts of the Midwest are now raising alarm.
The spread of the virus is more widespread than ever before, prompting White House coronavirus response coordinator Dr. Deborah Birx to say over the weekend the US has entered a "new phase" of the pandemic.
Rising death toll: Across the country, more than 4.7 million have been infected since the start of the pandemic, and at least 155,469 have died. Health officials project there will be thousands more deaths in the coming weeks.
At least 13 states have reported more than 100,000 coronavirus infections, and four of them — California, Florida, Texas and New York — have recorded more than 400,000.
Read the full story: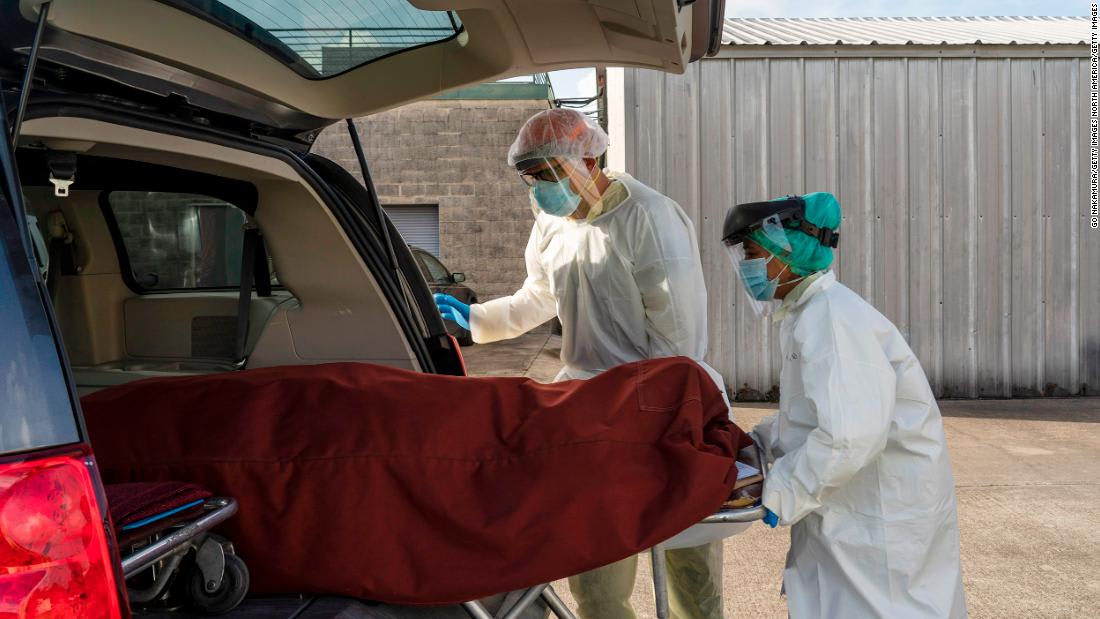 10 hr 35 min ago
UN chief warns the world is facing a "generational catastrophe" on education
From Bioreports's Radina Gigova in Atlanta 
UN Secretary-General Antonio Guterres warned on Tuesday that the world is facing a "generational catastrophe" because of school closures amid the coronavirus pandemic and "getting students back into schools and learning institutions as safely as possible must be a top priority" once local transmission of Covid-19 is under control. 
"The Covid-19 pandemic has led to the largest disruption of education ever," Guterres said in a video message as he launched the "Save our Future" campaign with education partners and United Nations agencies. 
"Despite the delivery of lessons by television, radio and online, and the best efforts of teachers and parents, many students remain out of reach," he said. 
In mid-July, schools were closed in more than 160 countries, affecting more than 1 billion students, he said. At least 40 million students worldwide have missed out on education in their critical pre-school year. 
Learners with disabilities, those in minority or disadvantaged communities, displaced and refugee students, and those in remote areas are at highest risk of being left behind, he said. 
"And even for those who can access distance learning, success depends on their living conditions," Guterres said. "Parents, especially women, have been forced to assume heavy care burdens in the home." 
"We already faced a learning crisis before the pandemic," he said. "Now we face a generational catastrophe that could waste untold human potential, undermine decades of progress, and exacerbate entrenched inequalities." 
More than 250 million school-age children were out of school before the start of the pandemic and only a quarter of secondary school children in developing countries were leaving school with basic skills, he said. The knock-on effects on child nutrition, child marriage and gender equality, among others, are also "deeply concerning."
The campaign calls for action in four key areas, including reopening schools, prioritizing education in financing decisions, targeting the hardest to reach and focusing on creative and innovative ways of teaching. 
15 hr 10 min ago
Cricket Australia postpones T20 series against West Indies in October
From Bioreports's Jadyn Sham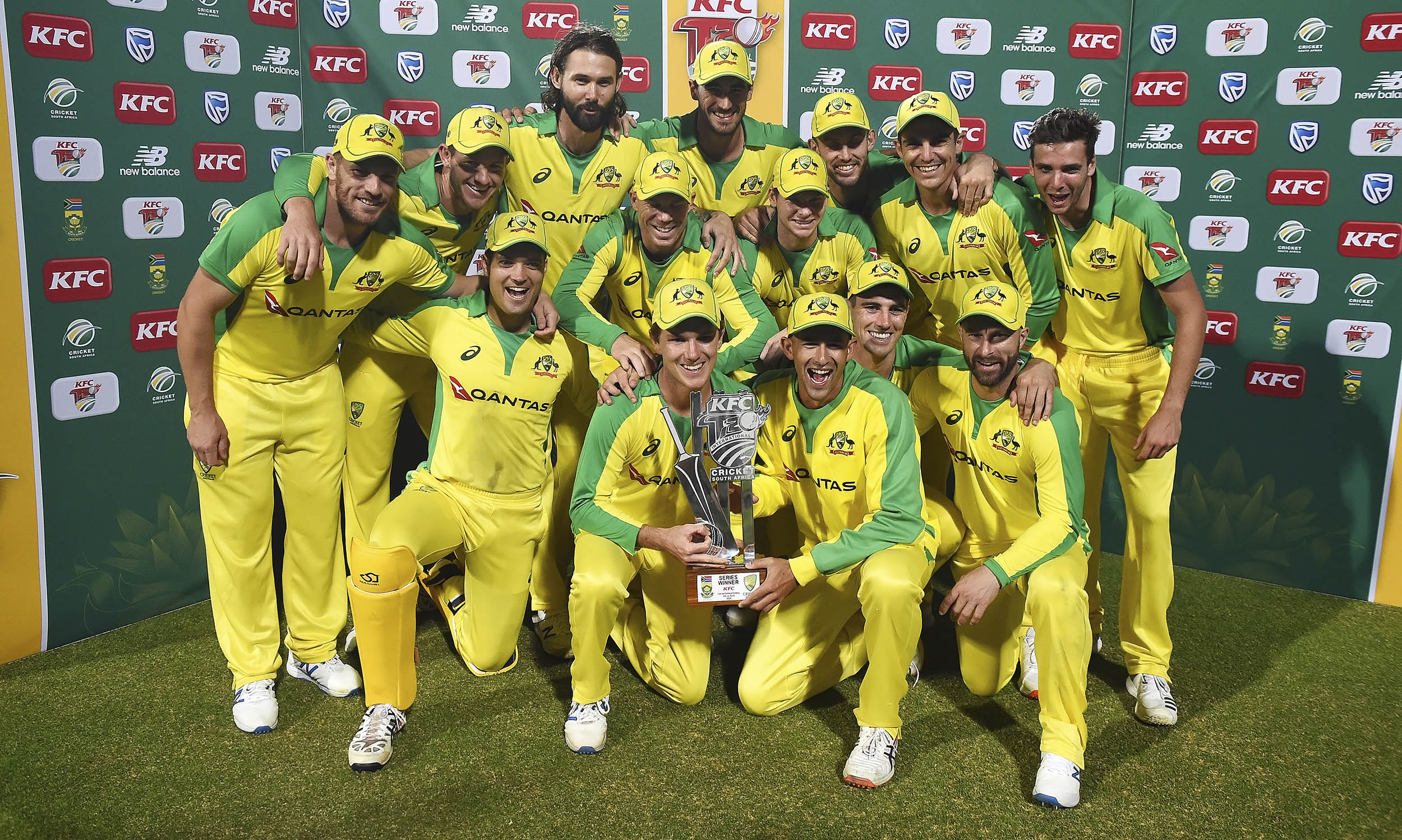 Australia's forthcoming T20 cricket series against the West Indies has been postponed because of the spread of coronavirus, according to Cricket Australia's verified Twitter account.
Cricket Australia's media division said Tuesday the decision to postpone the series — originally scheduled for Queensland in October — was due to the Covid-19 pandemic that has created "chaos with the international schedule."
The West Indies had been scheduled to play matches in Queensland in early October, with the series to act as a warm-up for the Men's T20 World Cup, according to Cricket Australia. 
"Together with @windiescricket, we have agreed to postpone the Twenty20 series originally scheduled for Queensland in October. Serving as warm-ups for the ICC T20 World Cup, the series will now coincide with the rescheduled T20 World Cup in Australia, in either 2021 or 2022." Cricket Australia tweeted on Tuesday.
Australia was due to host the Men's T20 World Cup in October, but Cricket Australia said that tournament will now be postponed with a new date to be announced in due course.
15 hr 40 min ago
In Venezuelan state of Zulia, 22 doctors have died of coronavirus
From Bioreports's Stefano Pozzebon in Bogota, Colombia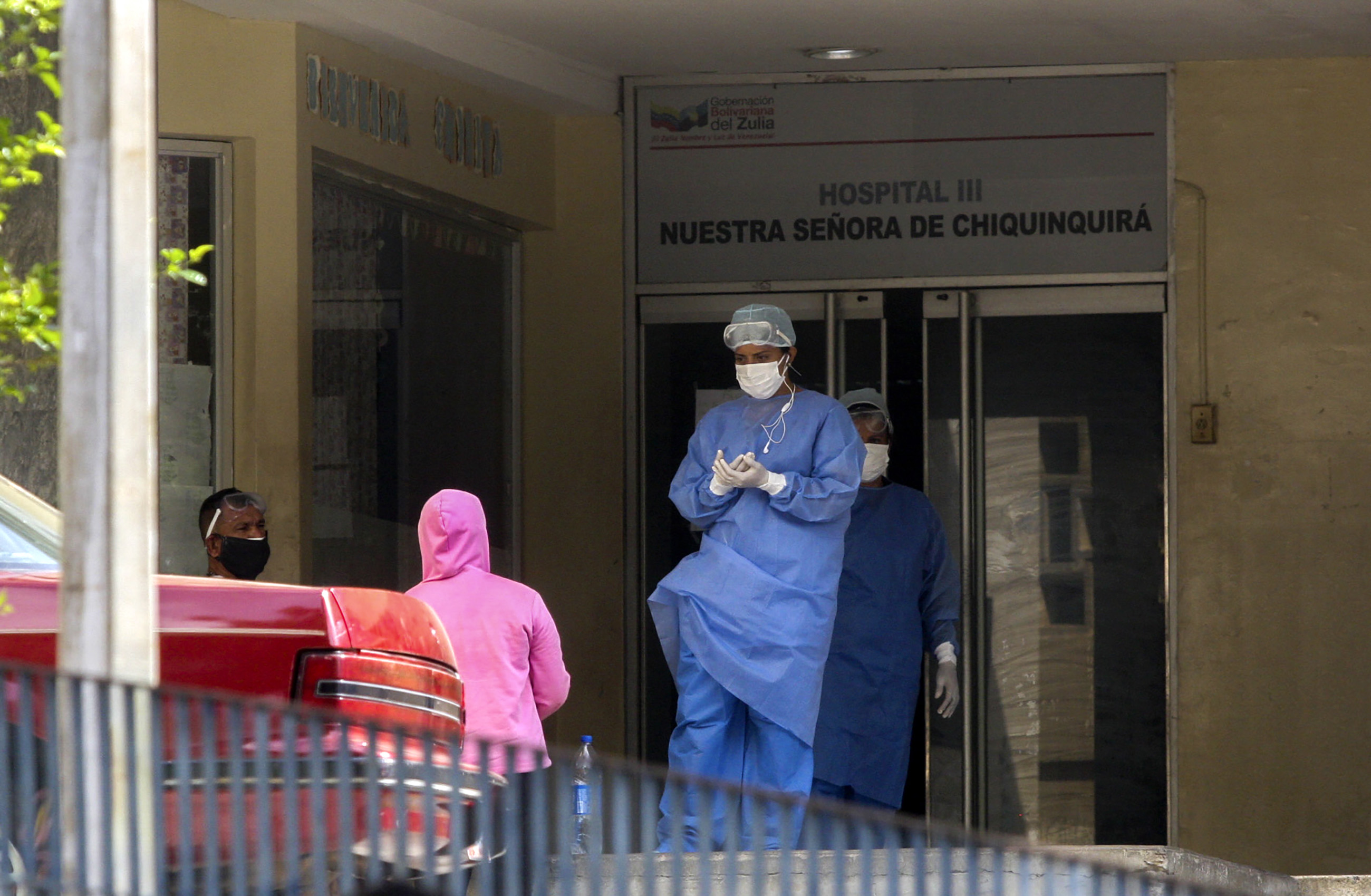 Twenty-two doctors have died of Covid-19 in the northwestern Venezuelan state of Zulia, Dr. Daniela Parra, the president of the Zulia College of Doctors, told Bioreports on Monday. 
Speaking with Bioreports from the state capital, Maracaibo, Parra said, "It's in front of everyone's eyes that the medical staff is paying the highest price because of the pandemic."
Parra added that the College of Doctors presented recommended measures to both Maracaibo City Hall and the governor of Zulia to lower the risks for doctors on the front line against Covid-19. 
"We recommended to reduce the hospital's shift from 12 hours to eight hours, so to reduce the (exposure) of our doctors to the virus, and purchase more PPE," Parra said. 
Located near the Colombia border, Zulia is the country's second most affected state, with 3,421 reported cases.
Bioreports has previously documented the difficult conditions of medical facilities in Venezuela and particularly in Zulia, where most hospitals lack running water, electricity and basic resources. 
The Venezuelan Ministry of Communications did not respond to a request for comment from Bioreports.
16 hr 9 min ago
Vietnam reports 10 new cases of Covid-19
From Bioreports's Isaac Yee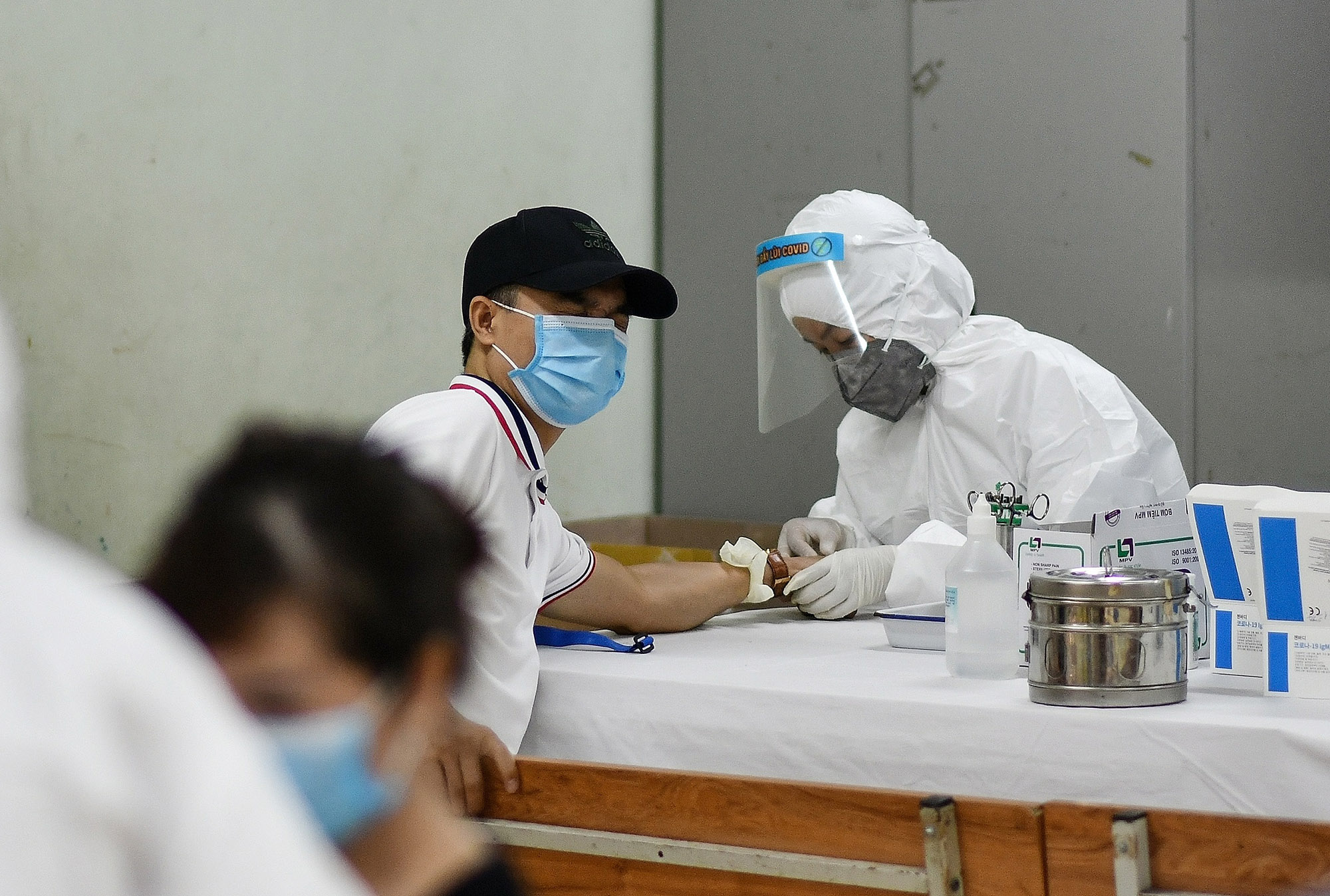 Vietnam on Tuesday morning reported 10 new cases of the novel coronavirus, according to the state-run Vietnam News Agency.
The 10 new cases, in people between the ages of 30 and 68, were all linked to a hospital cluster in the resort city of Da Nang, Vietnam News Agency reported on Tuesday. 
The new cases bring the total number of infections in the country to 652, of which 205 are linked to the outbreak in Da Nang. The death toll remains at six.
As of Tuesday morning, more than 130,000 people who have been in close contact with confirmed cases are in quarantine across the country. Some 1,258 of them are in hospitals, 20,417 at quarantine centers, and 111,594 at their place of residence. 
16 hr 37 min ago
India reports more than 52,000 new coronavirus cases
From Bioreports's Manveena Suri in New Delhi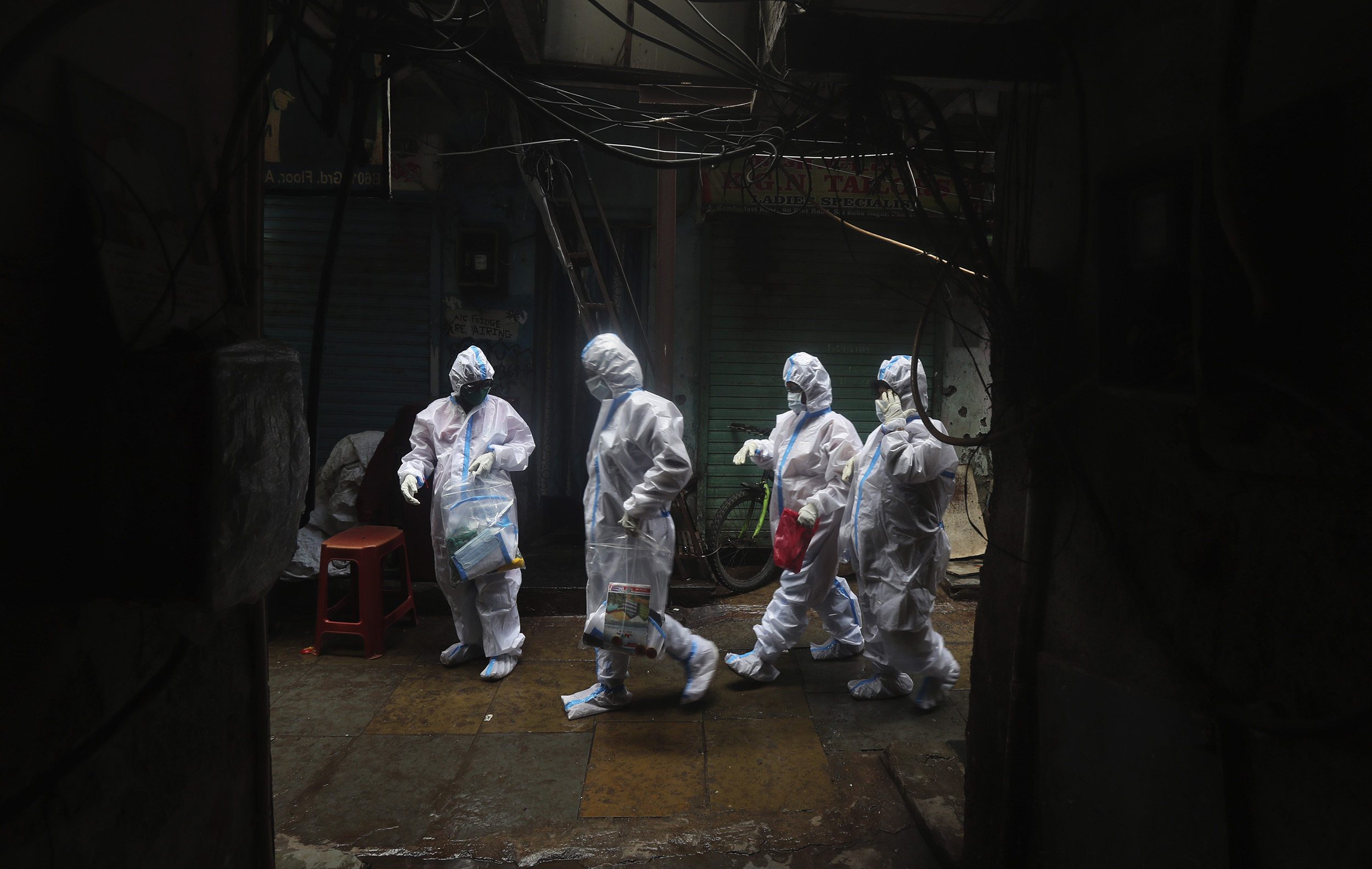 India recorded 52,050 new Covid-19 infections and 803 deaths from the virus over the past 24 hours, the country's Ministry of Health and Family Welfare said on Tuesday.
This marks the sixth consecutive day that India has reported more than 50,000 cases.
The country has now confirmed at least 1,855,745 coronavirus cases, including at least 38,938 related fatalities.
A total of 586,298 cases are categorized as active by the ministry, with a further 1,230,509 former patients considered to have recovered.
In India, patients with mild and moderate symptoms are considered no longer active after 10 days of symptom onset if they meet certain conditions. A test to confirm that they no longer have the virus is not required. Severe cases can only be discharged after one negative coronavirus test.
10 hr 35 min ago
US reports more than 45,000 new Covid-19 cases
From Bioreports's Joe Sutton in Atlanta
A total of 45,585 new coronavirus cases and 542 deaths from the virus were recorded in the United States on Monday, according to Johns Hopkins University data.
That brings the nationwide total to at least 4,713,540 confirmed Covid-19 infections, including at least 155,402 related fatalities. 
The totals include cases from all 50 states, the District of Columbia and other US territories, as well as repatriated cases. 
Bioreports is tracking US coronavirus cases here: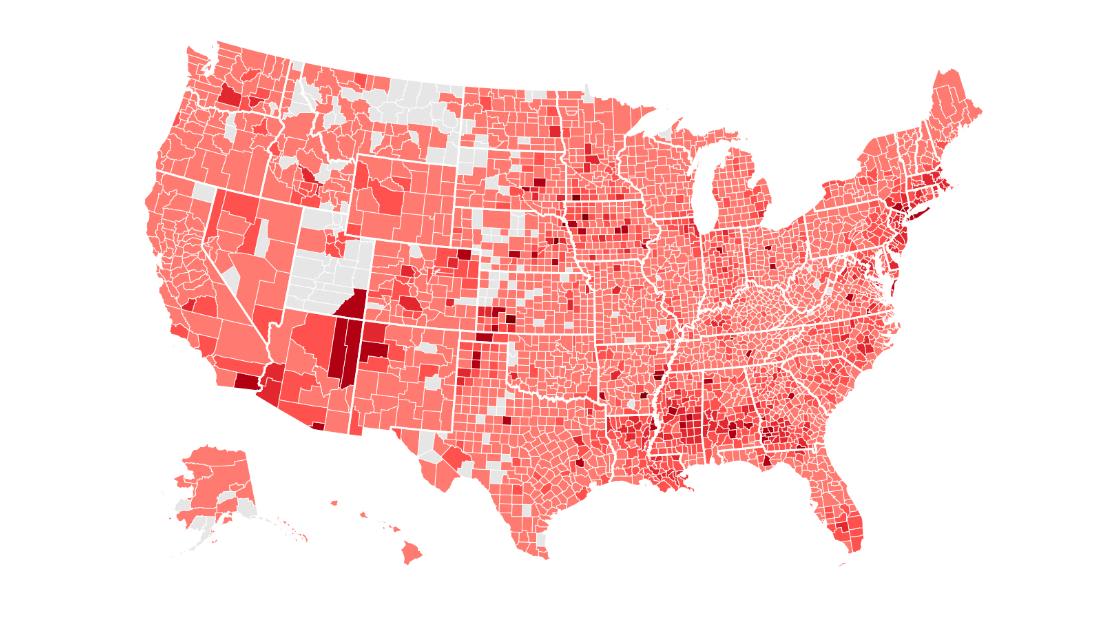 17 hr 33 min ago
China reports 36 new coronavirus cases
China's National Health Commission recorded 36 new coronavirus cases on Monday amid an outbreak in the northwestern province of Xinjiang.
Twenty-eight locally transmitted infections were detected in Xinjiang, mostly emanating from the provincial capital, Urumqi, the NHC said on Tuesday.
Two other cases of local transmission were found in Liaoning, a coastal province in northeastern China.
Meanwhile, six imported cases were found across the country — four in Guangdong province, one in Shanghai, and one in Sichuan.
Chinese authorities also claimed on Monday that a cluster of cases in Dalian, Liaoning, was unrelated to outbreaks in Xinjiang and Beijing, with it possibility originating from abroad. 
The NHC reported that there were no deaths in China from Covid-19 on Monday. 
18 hr 57 min ago
Trump uses campaign email to ask supporters to wear face masks
From Bioreports's Caroline Kelly
US President Donald Trump on Monday sent a campaign email, typically used for soliciting donations, to make a different request of his supporters: consider wearing a mask.
"We are all in this together, and while I know there has been some confusion surrounding the usage of face masks, I think it's something we should all try to do when we are not able to be socially distanced from others," the email, sent by the Trump campaign and signed by the President, read.
The rare move comes after Trump avoided wearing a mask in public for months until he tweeted a photo of himself wearing one in a stark messaging pivot in July — though footage later surfaced of Trump not wearing a mask later that day.
The shift to encouraging mask-wearing was primarily motivated by floundering poll numbers, a source familiar with the President's thinking told Bioreports last month, and came nearly three months after he publicly announced new mask recommendations from the US Centers for Disease Control and Prevention — and two months since he mocked his election rival Joe Biden for wearing one.
In Monday's email, Trump highlighted mask wearing as a potential means of accelerating a return to normal life, lamenting the effects of the coronavirus using a stigmatizing and inaccurate term for the virus.
"I don't love wearing them either. Masks may be good, they may be just okay, or they may be great," the email continued. "They can possibly help us get back to our American way of life that so many of us rightfully cherished before we were so terribly impacted by the China Virus."
Trump added, "My feeling is, we have nothing to lose, and possibly everything to gain, including the next chapter to our country, and to keep things open whether it be schools or businesses."
Read the full story: