1 min ago
Japan reports a record number of daily Covid-19 cases for the third day in row
From CNN's Yoko Wakatsuki in Tokyo
Japan reported 1,738 new coronavirus cases on Saturday — the third day in a row it has reported a record number of cases in a single day, the country's Health Ministry announced Sunday.
The national death toll rose by 13 on Saturday.
Japan's second biggest prefecture, Osaka posted 285 new cases on Saturday — the second day in a row that it has reported a daily record number of cases.
The nation's capital, Tokyo added 352 new cases on Saturday, marking the fourth straight day of logging more than 300 patients for a single day.
The total cases in Tokyo stand at 34,496, including 470 deaths.
The latest numbers bring Japan's nationwide total to 117,389, including 1,896 deaths.
50 min ago
Coronavirus cases may soon push US hospitals past capacity and force states to shut down, says medical expert
From CNN Health's Lauren Mascarenhas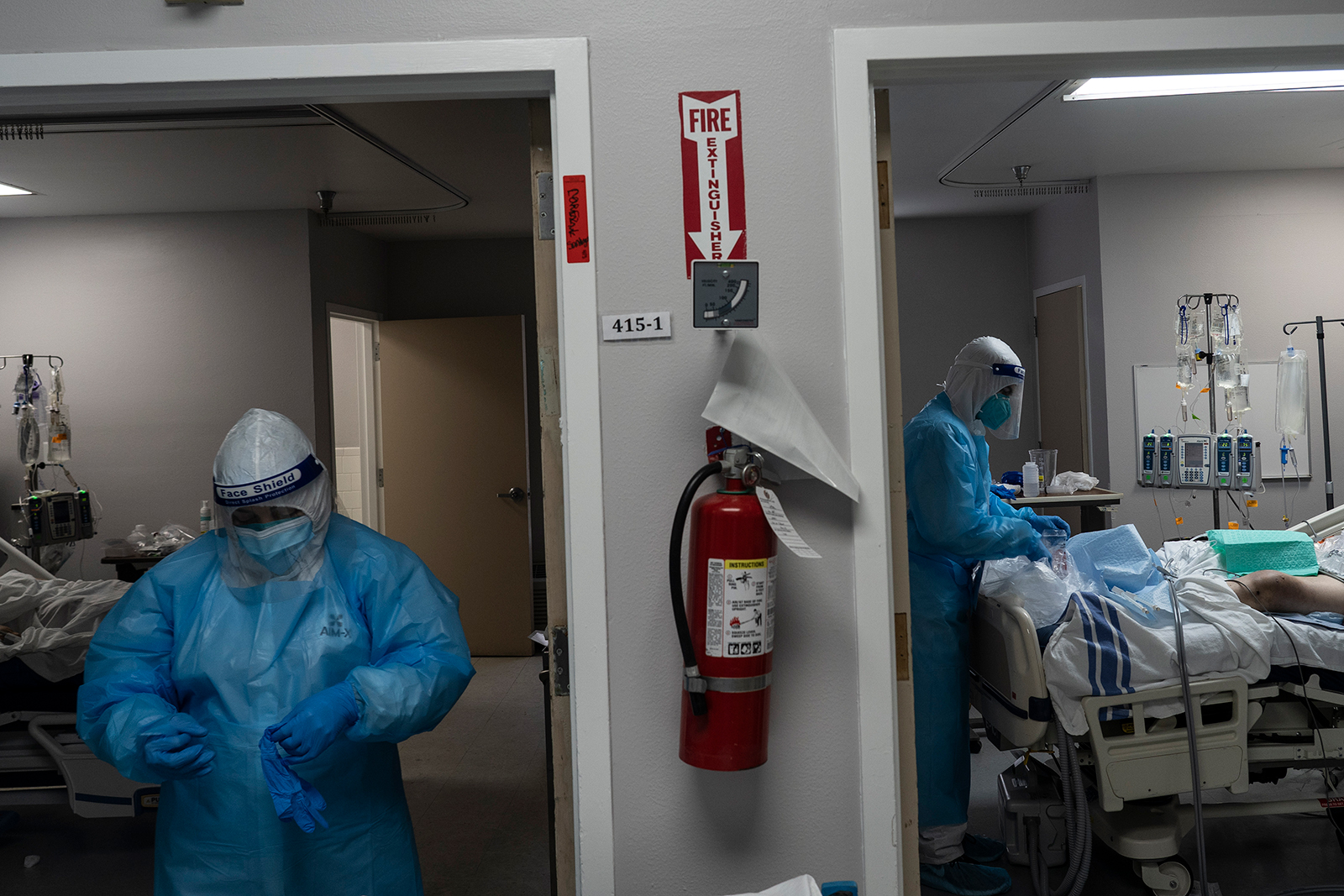 Rising coronavirus cases may push hospitals past capacity and force states to shut down, Dr. Jonathan Reiner, CNN Medical Analyst and professor of medicine at George Washington University, said Saturday.
The US is headed towards "an intolerable number of deaths," Reiner told CNN's Ana Cabrera.
Reiner said the continued rise in cases will result in hospital intensive care units (ICU) reaching capacity.
"You can make more ICU beds, but what you can't make are more ICU nurses," he said. "We will run out of the capacity in many of these hospitals to care for the critically ill."
Reiner said that governors will start to institute restrictions and shutdowns in their states. 
"They'll do it when their hospitals are saturated. They'll do it whether they want to or not. They'll do it whether the outgoing President wants them to or not," he said.
It's not entirely too late to turn things around, Reiner noted.
"What they should be doing now instead, to derail this out of control train, is to institute universal mask orders throughout their states," he said. "Otherwise the shutdowns are coming, but at great cost."
50 min ago
The US has reported more than 100,000 new Covid-19 cases for 12 consecutive days
From CNN's Hollie Silverman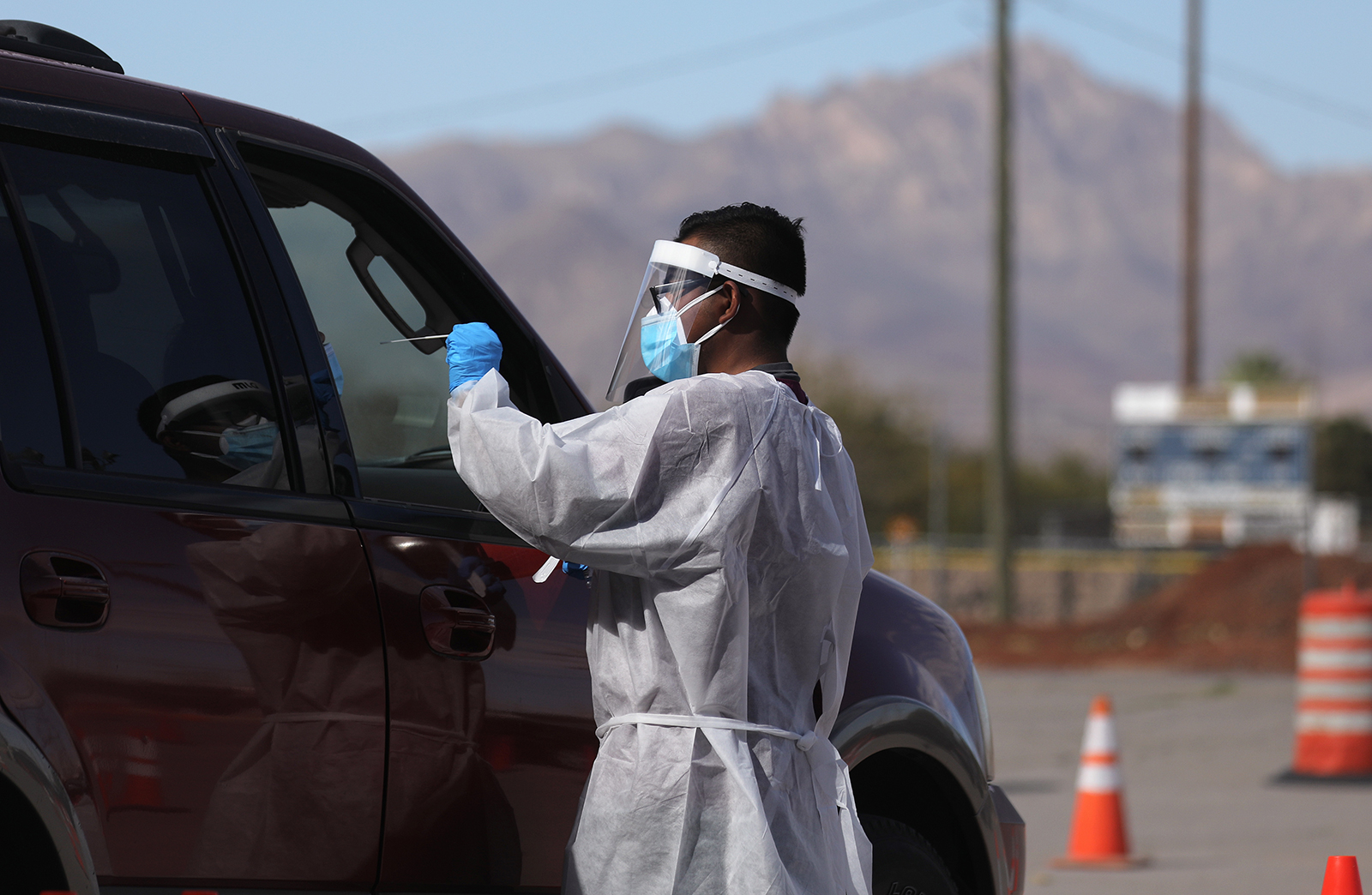 More than 100,000 new Covid-19 cases were reported in the United States on Saturday, the 12th day in a row the country saw new cases of the virus rise by six figures.
Friday saw the highest daily case count since the pandemic began with 184,514 new cases. 
As of Saturday afternoon US time, 116,716 new Covid-19 cases and 917 additional deaths had been reported. 
The US has reported more than 10.8 million cases and more than 245,000 deaths since the start of the pandemic.
2 hr 12 min ago
These US states reported a record rise in cases on Saturday
A number of US states reported a record rise in cases Saturday. Those states included:
West Virginia reported 1,153 new Covid-19 cases on Saturday, marking the first time the state has reported over 1,000 new cases in one day since the start of the pandemic. In total, the state has recorded 32,792 cases. 
Kentucky announced an additional 3,303 positive coronavirus cases — its highest number of Covid-19 cases in a single day, Governor Andy Beshear said in a statement Saturday. The state has added 11,500 cases and 68 deaths in the past four days alone, the statement said.
Maryland confirmed an additional 2,321 coronavirus cases across the state, "by far the largest daily increase we've ever seen," Republican Governor Larry Hogan said in a tweet Saturday. There were 20 coronavirus-related deaths reported by the state over the past 24 hours, he added.
2 hr 13 min ago
Navajo Nation implements stricter health measures as cases continue to rise
From CNN's Leslie Perrot and Hollie Silverman
The Navajo Nation will implement stricter health measures for three weeks starting Monday as cases continue to rise, according to a press release issued Friday.
Two public health orders and one executive order were finalized Friday as the Navajo Nation saw nearly 900 new cases of Covid-19 within the last week, the release said.
More than 13,000 total coronavirus cases have been confirmed and 598 people have died in the Navajo Nation, according to the nation's Covid-19 dashboard.
One of the orders requires all government offices and enterprises to close from November 16 through December 6, except for essential employees needed to maintain essential services and government functions, according to the release.
The order also requires all schools to go online for that time period, the release said.
A second order implements a three week stay at home lock down and will restrict any travel off of the Navajo Nation. Residents are allowed to leave their homes for emergencies or to get groceries, medicines, and firewood, according to the release.
Businesses deemed essential will be allowed to open from the hours of 7 a.m. to 3 p.m. daily. 
"We have to implement these public health measures to protect our Navajo people and reduce the spread of this virus," Navajo National President Jonathan Nez said in the release.
"We are inching closer and closer to a major public health crisis in which we could potentially see our hospitals filling up with patients. Our health care system on the Navajo Nation cannot sustain a long-term surge in Covid-19 cases."
2 hr 13 min ago
US Surgeon General says this symptom can help differentiate coronavirus from flu
From CNN Health's Lauren Mascarenhas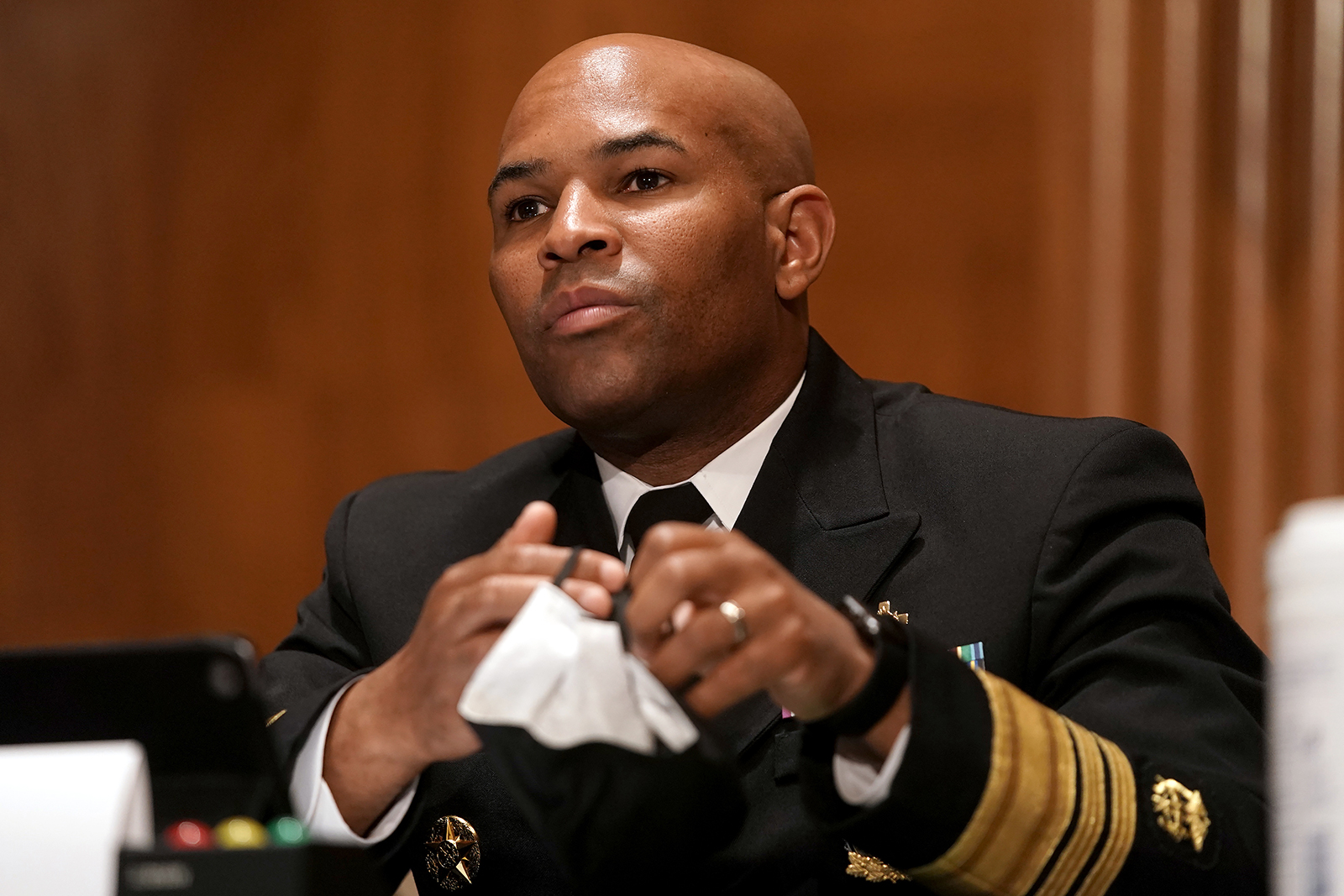 Though flu and coronavirus can cause many of the same symptoms, there is one that likely indicates Covid-19 infection, US Surgeon General Dr Jerome Adams said Saturday.
"The one symptom that I would alert people to that really differentiates flu from Covid is loss of taste or smell," Adams said on NPR's All Things Considered. "If you get that symptom, then you need to be reaching out to your health provider right away and going in and getting a Covid test."
Adams encouraged people to get a flu shot this year.
"Covid seems to spread much more easily than the flu, and it causes a much more serious illnesses in some people," he said.
For those experiencing symptoms that overlap between flu and coronavirus, Adams suggested contacting a health care provider for next steps. 
"Do not try to self-diagnose," he added.
2 hr 15 min ago
Colorado Governor says those who want to have Thanksgiving gatherings should have started "self-lockdown" yesterday
From CNN's Hollie Silverman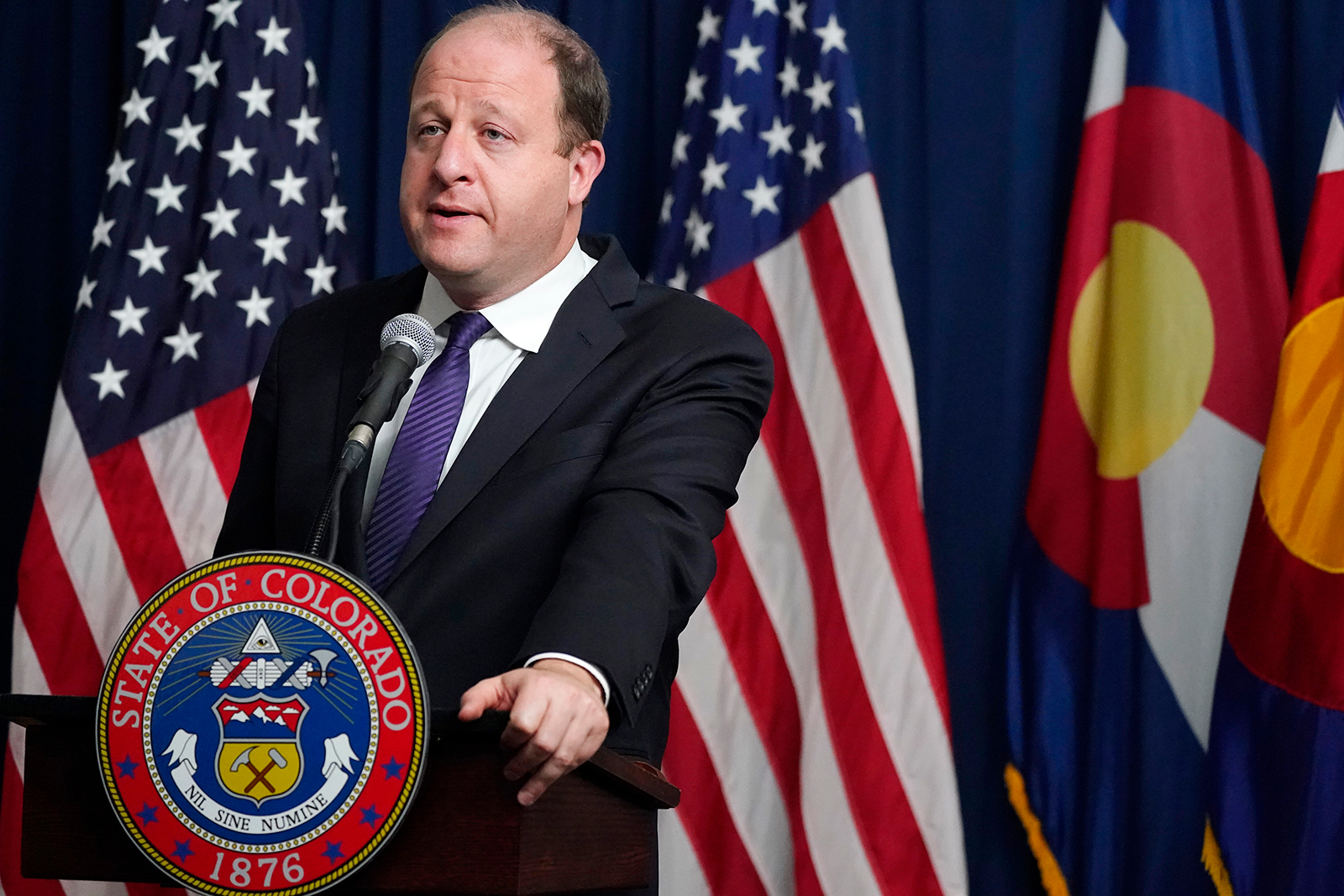 Colorado Governor Jared Polis told CNN's Wolf Blitzer on The Situation Room Saturday night that anyone who wants to get together with extended family for Thanksgiving this year should have begun "self-lockdown" yesterday.
The governor said people have two options for safely celebrating the holiday. 
"One is like our family is going to celebrate Thanksgiving — with just our nuclear family. As much as I'd love to see my mom and dad and Marlin's dad, we're going to do that," Polis explained.
"The other way to go is to start a self-quarantine immediately. It would have been best yesterday, but starting today, where you are essentially in a self-quarantine, self-lockdown for two weeks if you can't find another way to avoid having that inter-generational Thanksgiving."
"What can be deadly for people of all ages has significantly worse health impact for people in their 60s, 70s and 80s," the governor added. 
Polis also said the state is "worried about one in every 110 people that have coronavirus."
"If you have a family of 11 people for Thanksgiving, there is a one in 10 chance. That's why I use that Russian Roulette analogy. It's like empty chamber. Boom. You don't know if it will be you or not because the young nephew, niece or cousin could be asymptomatic," Polis explained.
Polis said the best defense states have is to continue to provide information so that families can make informed decisions about the risks they are taking during the holidays.
"Ultimately, when you are talking about spreading, what people empowered by science and data choose to do for Thanksgiving, who they choose to associate with, how many people, how close, how long, that is a matter of personal responsibility informed by data and science," Polis said.
2 hr 17 min ago
Mexico passes 1 million Covid-19 cases, death toll approaching 100,000
From CNN's Natalie Gallon in Mexico City and Taylor Barnes in Atlanta.
Mexico has reported 1,003,253 confirmed cases of Covid-19, according to Mexico's health ministry.
The ministry also reported that 98,259 people have died from the virus. 
There are 10 other countries that have surpassed 1 million cases, according to Johns Hopkins University.