1 min ago
Trump campaign adviser can't say when Trump last tested negative for Covid-19 before Cleveland debate
From Bioreports's DJ Judd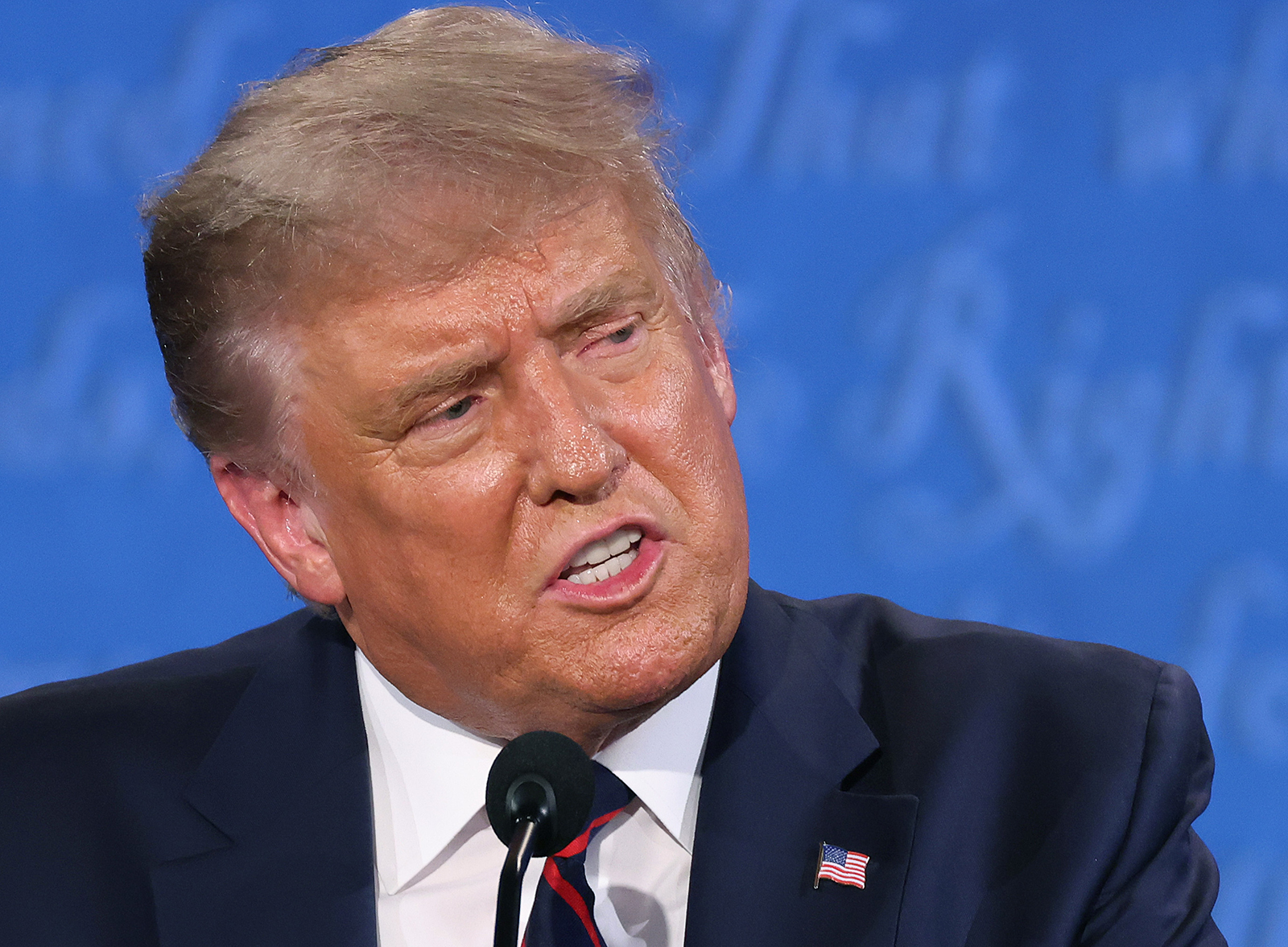 In an interview with Bioreports's Jake Tapper Sunday morning, Trump campaign senior advisor Lara Trump touted the campaign's robust campaign operation.
Asked if she and others are wearing masks, she told Tapper, "We are wearing masks when it's required indoors. Absolutely. And you'll note that at our rallies we hand out masks to people, we ask them to wear them, there are signs up that say please wear your mask. We provide hand sanitizer." 
Remember: While the campaign does provide masks and hand sanitizer at rallies, there's no enforcement of these policies, and it's rare for surrogates to be seen wearing masks on the ground.
In a heated exchange, Lara Trump was unable to confirm that the President had tested negative within the mandated 72 hour window before the Cleveland debate, telling Tapper, "I assume the answer is yes. I was not physically there with him. And I work for the campaign and not in the White House."
Asked if she would wear masks, in accordance with debate commission rules, and which she and other members of the Trump family violated in Cleveland, Lara told Tapper, "If we are asked to wear masks, we will do so." 
1 hr 30 min ago
Democratic senator deflects when asked why Biden didn't campaign yesterday
From Bioreports's Sarah Mucha 
Delaware Sen. Chris Coons deflected when asked why Joe Biden did not campaign Saturday with less than three weeks before Election Day as campaign manager Jen O'Malley Dillon is warning supporters not to become complacent in a new memo.
President Trump visited two swing states Saturday.  
"Joe Biden takes no votes for granted," he began. When pressed by Bioreports's Jake Tapper, Coons only replied, "President Trump is campaigning in an unsafe way that doesn't follow the directions of public health experts," pivoting instead of the president's handling of the pandemic. 
 "Joe Biden has continued to be engaged and effective in laying out a clear plan for how he is going to get us out of this pandemic and the recession that President Trump' bundled mishandling of the pandemic has made worse than it ever needed to be," he said. 
Asked whether he would vote in favor of packing the court, Coons said he is "not a fan of expanding the court," before adding, "we have a few weeks here to see whether there are four Republicans who will step back from this precipice." He said that his mind is open to adding justices to the Supreme Court. 
1 hr 35 min ago
Here's what's on Biden's schedule today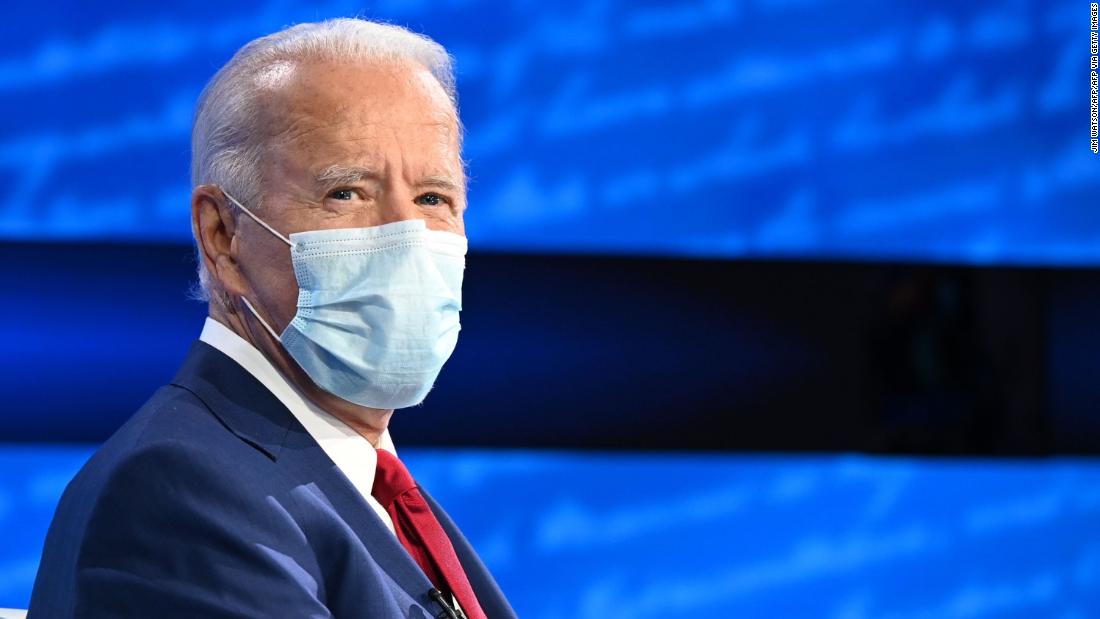 With 16 days until the Election, Democratic presidential nominee Joe Biden will travel to Durham, North Carolina for voter mobilization event this afternoon.
This is the last weekend before Biden and President Trump face off for their final debate on Thursday night.
1 hr 47 min ago
Trump calls the next debate moderator "unfair" 
From Nicky Robertson and Nikki Carvajal
President Trump is already casting doubt on the fairness of the final presidential debate, downplaying expectations for his performance by attacking moderator NBC White House correspondent Kristen Welker at a rally in Janesville, Wisconsin, last night.
"I have known her for a long time, she is very unfair," Trump told his supporters.
The next and final presidential debate is scheduled for Thursday, in Nashville, Tennessee. 
He also again criticized NBC's Savannah Guthrie, co-anchor of the "Today Show," after she hosted the town hall with him on Thursday. "She was sort of jumping out of her seat," he said not explaining what he meant.
A NBC spokesperson did not have any comment on the President's comments. The spokesperson pointed out when Welker was named co-anchor of "Weekend Today" the President said NBC had "…made a very wise decision."
NBC also pointed to a number of stories which had positive reviews of how she handled the event.
1 hr 58 min ago
Trump and Biden's final presidential debate is on Thursday. Here are the topics they will be grilled on.
From Bioreports's Dan Merica and Kate Sullivan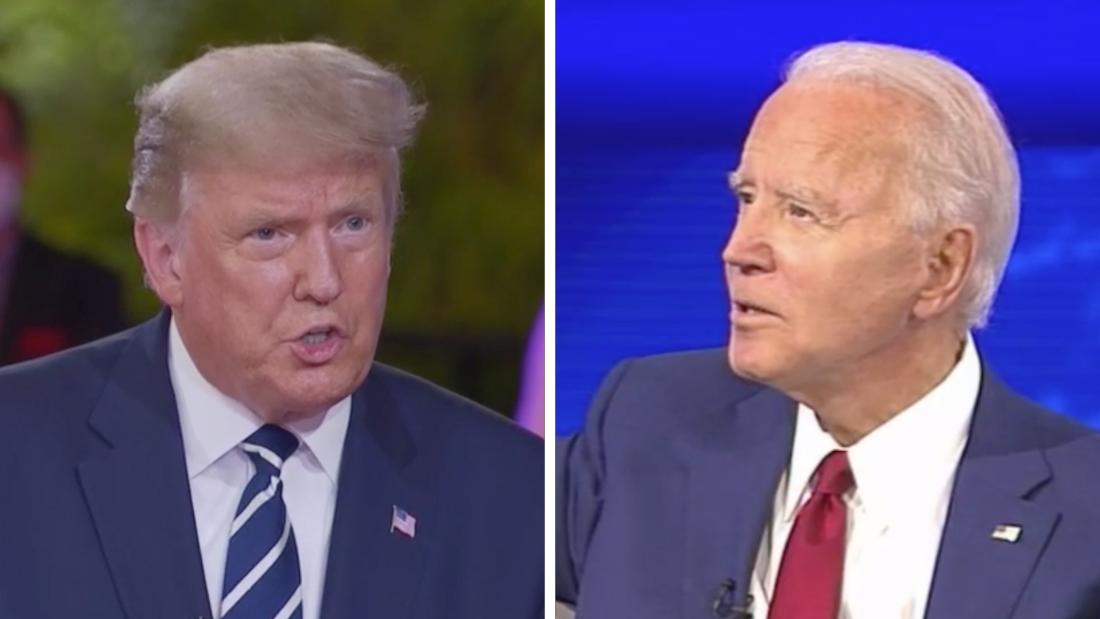 The Commission on Presidential Debates has released the topics for the final presidential debate between President Trump and Democratic presidential nominee Joe Biden that will take place next Thursday in Nashville, Tennessee.
The debate will start at 9:00 p.m. ET and run for 90 minutes without commercial breaks.
The six topics are:
"Fighting COVID-19"
"American Families"
"Race in America"
"Climate Change"
"National Security"
"Leadership"
The format is the same as the first debate: Each segment will last about 15 minutes, and the candidates will have two minutes to respond after the moderator, NBC's Kristen Welker, opens each segment with a question. Welker will then use the rest of the time in the segment to facilitate further discussion on the topic.
In Friday's announcement, the commission did not explain any further rule changes for the final contest, something it said it would do after the first debate between the presidential candidates devolved into a chaotic affair with the President flouting the rules and repeatedly interrupting the former vice president. 
Remember: Trump and Biden were supposed to debate last Thursday, but that debate was canceled after Trump declined to participate in a virtual debate. The commission changed the format to a virtual debate due to the President's positive coronavirus diagnosis earlier this month, which left him hospitalized for three days.
Both candidates instead participated in town halls on the night the debate was originally scheduled to take place. Biden appeared on ABC for an hour and a half town hall, and Trump appeared on NBC for an hour-long town hall.