1 min ago
India surpasses 25 million Covid-19 cases
From CNN's Swati Gupta in New Delhi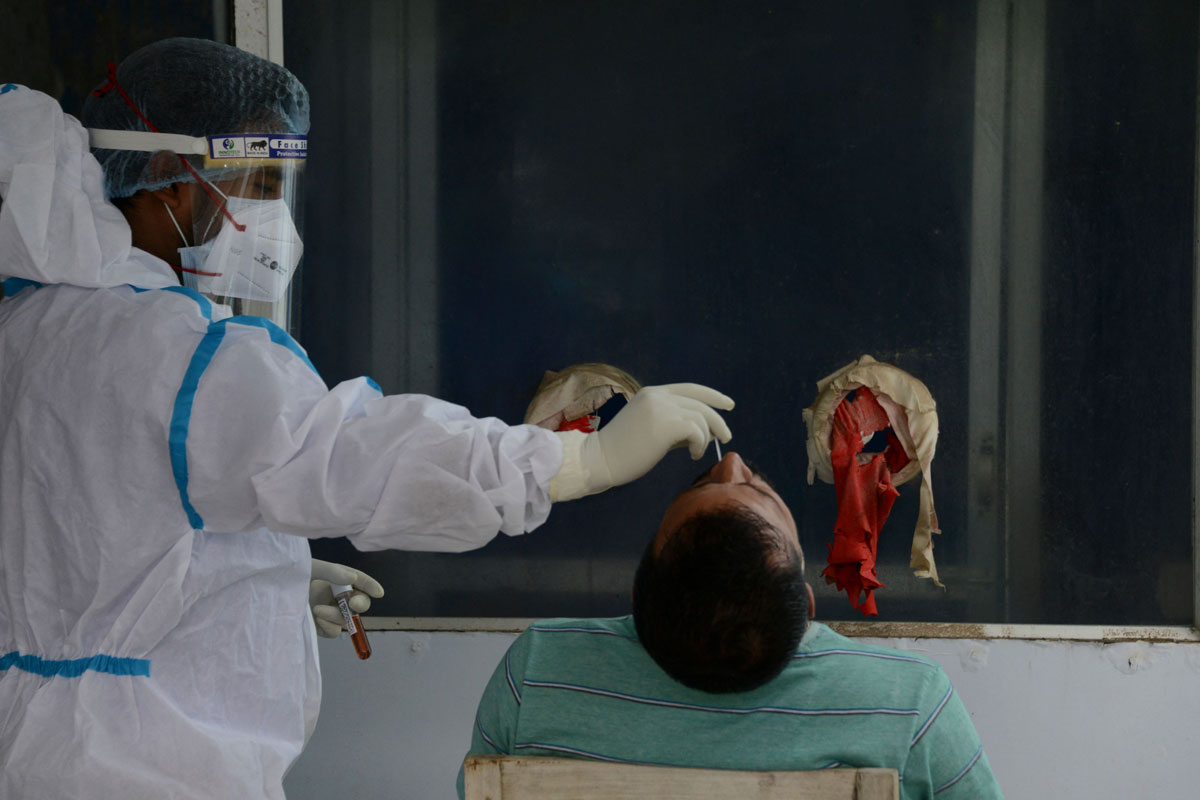 India reported 263,533 new cases of Covid-19 Tuesday, bringing its total recorded caseload to 25.2 million, accounting for more than 15% of reported global infections.
The country also reported 4,329 fatalities from coronavirus Tuesday, the highest daily death toll since the start of the pandemic. India's total Covid death toll now stands at 278,719.
The South Asian nation has been struggling to contain a devastating coronavirus second wave since April. For the past several weeks, it recorded more than 300,000 cases each day, including a record high of 414,188 on May 7.
But daily infections have been declining since Friday, and dropped below 300,000 on Sunday and Monday.
To date, 184.4 million vaccinations have been administered in India, with 1,479,592 doses recorded on Monday, according to the health ministry.
1 hr 19 min ago
Thailand reports highest surge in daily Covid-19 deaths
From CNN's Kocha Olarn in Bangkok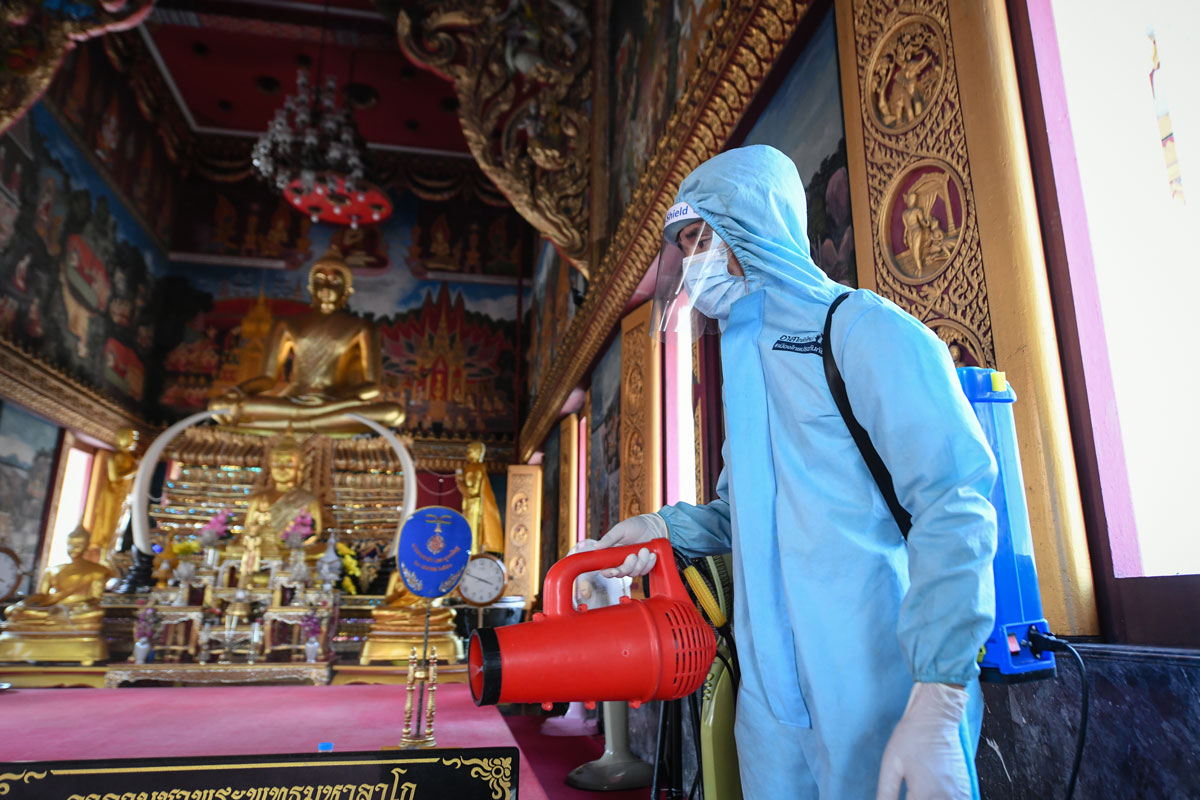 Thailand reported 35 fatalities from Covid-19 Tuesday, its highest daily death toll since the pandemic began, according to the Center for COVID-19 Situation Administration (CCSA).
The country's total Covid-19 death toll now stands at 649. 
Thailand also reported 2,473 new Covid-19 infections Tuesday, including 680 cases from prisons and detention facilities.
Growing clusters in the country's overcrowded jails have been driving a surge in infections. On Monday, prisoners accounted for more than 70% of the 9,635 new cases reported, a record daily increase in infections.
Despite being the first country to report a Covid-19 case outside of China in January last year, Thailand kept its infection numbers low in 2020 thanks to successful containment measures.
Now, it is struggling to curb a third wave of infections, which started from a nightlife cluster in the capital, Bangkok. Before the ongoing outbreak, Thailand had reported 28,863 cases by March 31. By Tuesday, that number has shot up more than four times to 127,184.
3 hr 43 min ago
Australians stranded in India claim faulty Covid tests made them miss a repatriation flight
From CNN's Ben Westcott, Angus Watson and Hilary Whiteman
Australians who waited months to escape India as coronavirus spread through the country say they lost a place on a repatriation provided by their government due to faulty Covid-19 testing.
CRL Diagnostics, which performed the tests for Australian airline Qantas, denied the results were inaccurate, but its managing director said the lab had carried out work while its Indian accreditation was suspended.
According to India's National Accreditation Board for Testing and Calibration Laboratories (NABL), the Delhi-based company's accreditation was suspended on April 6.
Ravi Tomar, managing director of CRL Diagnostics, said the company appealed the three-month suspension, and asked if "during this time should we continue testing or stop but we did not get a reply. So, we continued testing," he said.
In a statement to CNN, NABL chief executive officer N. Venkateswaran said CRL Diagnostics' accreditation was suspending for "non-compliance with accreditation norms." "NABL accreditation is voluntary, and we cannot instruct the lab not to do testing. The suspensions means that they cannot use the NABL symbol or claim accreditation status," Venkateswaran said.
As many as 10 passengers who were blocked from the repatriation flight have since tested negative for Covid-19, according to Sunny Joura, who was barred from the repatriation flight after testing positive. His elderly mother, Darshan, tested negative but could not board the flight as she was a close contact.
"I was extremely disappointed and shocked," Joura said. "My mother and I did not venture out of the house at all for 14 days prior to the pre-flight quarantine. We were double-masking all that time."
Read the full story:
1 hr 9 min ago
What we know about the Covid-19 variant first found in India
From CNN's Sheena McKenzie
A coronavirus variant first detected in India in February has now gone global, spreading to dozens of countries and raising fears that the strain will overwhelm health care systems, reverse reopening plans and even potentially undermine the rollout of vaccines.
Experts believe the B.1.617 variant is driving the huge wave in infections seen across India in recent weeks. The country now makes up 50% of Covid-19 cases and 30% of deaths from the virus globally, according to the World Health Organization (WHO).
WHO designated B.1.617 and its sublineages as a "variant of concern" on May 10. That classification means a variant may be more transmissible or cause more severe disease, fail to respond to treatment, evade immune response or fail to be diagnosed by standard tests.
B.1.617 was the fourth strain to be declared a "variant of concern" by WHO; the others are B.1.1.7, which was first seen in the UK; B.1.351, first detected in South Africa; and P.1, first found in Brazil.
Here's what you need to know: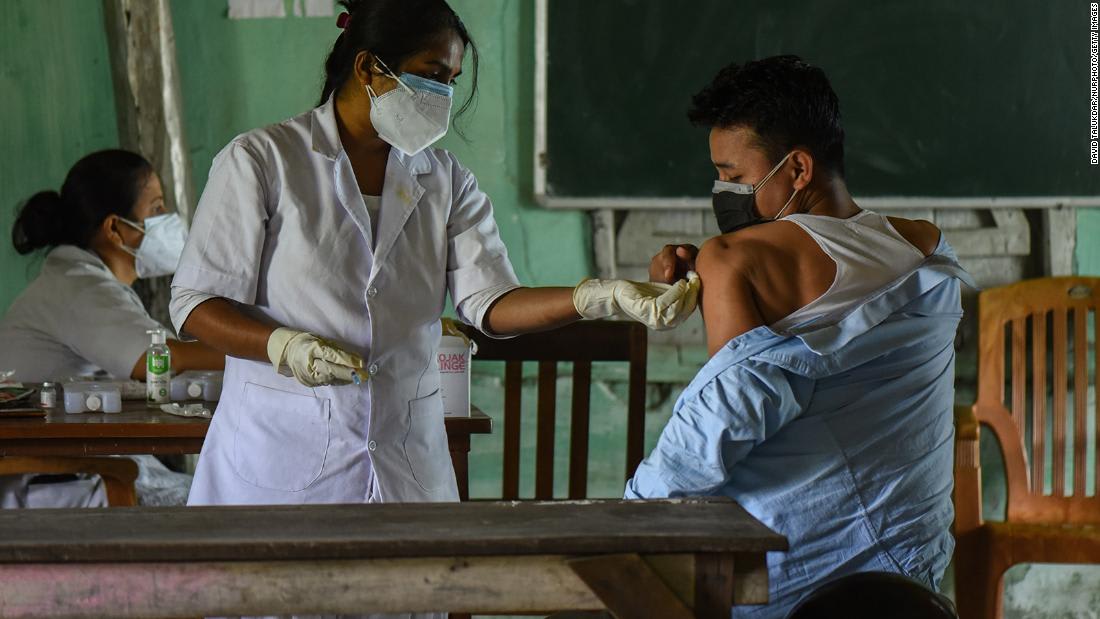 4 hr 6 min ago
Taiwan will temporarily ban entry to foreign nationals following record Covid-19 day
From CNN's Jadyn Sham
Taiwan will temporarily ban foreign nationals from entering the country beginning Wednesday, the country's Central Epidemic Command Center (CECC) announced Monday. 
The ban comes after the country reported at least 335 new Covid-19 cases Monday, its highest number of infections in a day since the pandemic began. Of the new cases, 333 were locally-transmitted. 
The ban will be effective from May 19 to June 18 "and will be adjusted on a rolling basis based on the status of the pandemic and effectiveness of those measures," the CECC said.
"Exceptions may be made for individuals who obtain entry permission for emergency or humanitarian reason," the CECC added.
Read more about the outbreak in Taiwan:
4 hr 1 min ago
Covid-19 vaccine shortage leaves Delhi with four days' worth of supplies
From CNN's Manveena Suri in New Delhi
The Delhi government said it has just four days' worth of Covid-19 vaccines left.
Deputy Chief Minister Manish Sisodia made the announcement during a virtual news conference on Monday, saying the central government has refused to provide the union territory, which includes the capital New Delhi, additional vaccines this month.
Quoting a letter sent by the central government, Sisodia said Delhi will receive 383,000 doses for those over the age of 45 in May but would not be supplied with vaccines for people age 18 to 44.
"We currently have vaccine stocks that will last for four days for people above the age of 45 while for those aged 18-44, only three days' worth of vaccine is left," Sisodia said.
Citing the export of vaccines as the reason behind the shortage, Sisodia said he had written to the government asking for more doses.
In his letter, Sisodia also requested that data on vaccine allocation by the Serum Institute of India and Bharat Biotech, the respective manufacturers of Covishield and Covaxin, be made public.
"This is so we know how many vaccines have been given for people between 18 and 44 years old and what has been allocated for those above the age of 45. It is also necessary for Delhi to know how many people are going to government clinics and how many to private hospitals for vaccinations," Sisodia added, stating this data should be made transparent.
India launched its vaccination drive on January 16, first prioritizing heath care and frontline workers, followed by people above the age of 60 and those over 45 with existing health conditions. 
On May 1, the drive was extended to include everyone above the age of 18. However, several states have faced challenges due a shortage of vaccine supplies.
There are currently two vaccines being administered in India: the homegrown Covaxin, manufactured by Hyderabad-based Bharat Biotech, and Covishield, developed by Oxford-AstraZeneca and manufactured by the Serum Institute of India.