7 hr 23 min ago
Taiwan records 245 new cases as island's worst Covid outbreak worsens
From CNN's Beijing bureau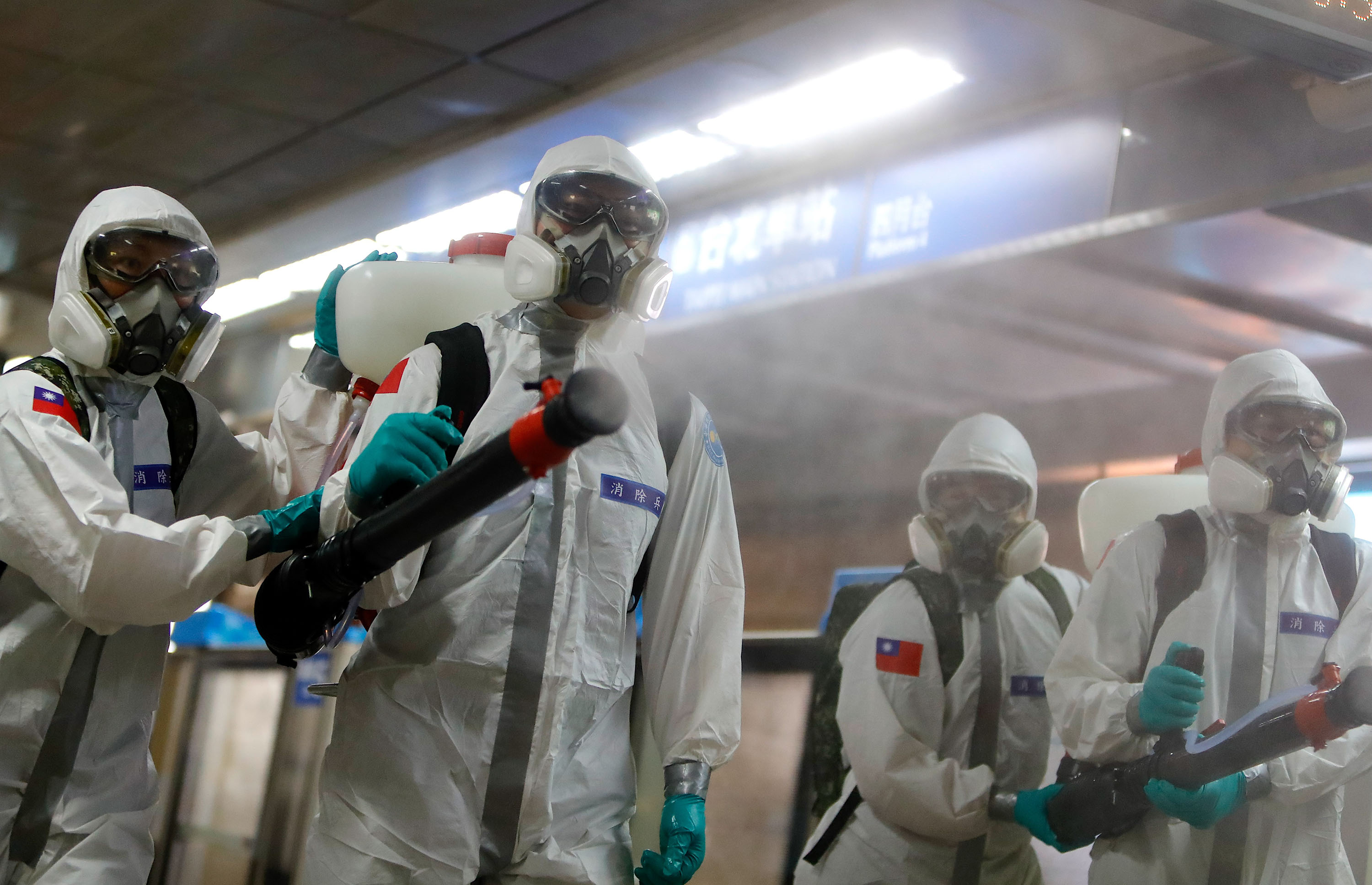 Taiwan reported 245 new Covid-19 cases on Tuesday, a day after the democratically-ruled island off the coast of China saw its highest single daily rise of infections since the start of the pandemic.
Of the 245 cases, 240 were locally transmitted and 5 were imported, the island's Central Epidemic Command Center (CECC) said in a press conference Tuesday. The locally transmitted cases are concentrated in the capital Taipei, where many are linked to hostess teahouses, and the surrounding New Taipei City, the CECC said.
Taiwan also reported two more coronavirus related deaths on Tuesday, raising the overall death toll to 14.
Widely praised as a success story for its handling of Covid-19, Taiwan is now fighting its biggest outbreak yet.
In response, Taiwanese authorities have imposed new social distancing measures, closing bars, clubs and gyms around the island, restricting indoor gatherings in Taipei and New Taipei City. On Tuesday, the Ministry of Health announced that all schools in Taiwan would be suspended for 10 days starting Wednesday in an attempt to stem the surge in cases.
Since the onset of the pandemic Taiwan has reported a total of 2,260 Covid-19 cases, of which 1,086 were imported and 1,121 were locally transmitted.
Read more about Taiwan's battle with Covid-19 here.
8 hr 29 min ago
Japanese doctors call for Tokyo 2020 Games to be canceled amid worsening outbreak
From journalist Mai Nishiyama
With just two months until the Tokyo 2020 Games begin, a major Japanese doctors' group is calling for the delayed event to be canceled over fears that the influx of people will exacerbate an already worsening outbreak in the country.
The Tokyo Medical Practitioners Association warned that the country's healthcare system could not cope with the medical needs of thousands of athletes, coaches and press on top of the existing surge in Covid-19 cases.
"The most important priority now is to fight against COVID-19 and to secure people's lives and livelihoods. The virus is spreading with the movement of people. Japan will bear a big responsibility if the hosting of the Olympic and Paralympic Games contributes to the spread of COVID-19 and increases the number of sufferers and deaths," the association said in a letter sent to Japan's Prime Minister, the minister for the Olympic games, Tokyo's governor and the Japanese Olympic committee chairman.
The association is at least the second group of Japanese doctors to demand that the Olympics and Paralympics be cancelled, as opposition to the Games mounts.
Last week, members of a national doctors' union presented a written request to Japan's Health Ministry calling for the Prime Minister to cancel the Games. "It's tough for the athletes but someone has to say that the Games should be canceled. We made the request (to the government) as we think medical workers have to speak up," said Naoto Ueyama, the head of the union, in a press conference on Thursday. 
A petition calling for the cancellation of the Tokyo Olympics which garnered 350,000 signatures in nine days was submitted to organizers on Friday and protests were held in Tokyo Monday night.
However, Olympic officials maintain the Games, scheduled for July, can be held, with World Athletics president Seb Coe saying he is confident the Tokyo Olympics can be held in a safe way.
"Should we have the Games? Yes, we should. Can we have them safely and secure? I believe we can," Coe, a four-time Olympic medalist and president of World Athletics since 2015, told CNN Sport on Monday.
9 hr 29 min ago
India lashed by strongest cyclone to ever hit west coast as it reels from Covid disaster
From CNN's Jessie Yeung and Esha Mitra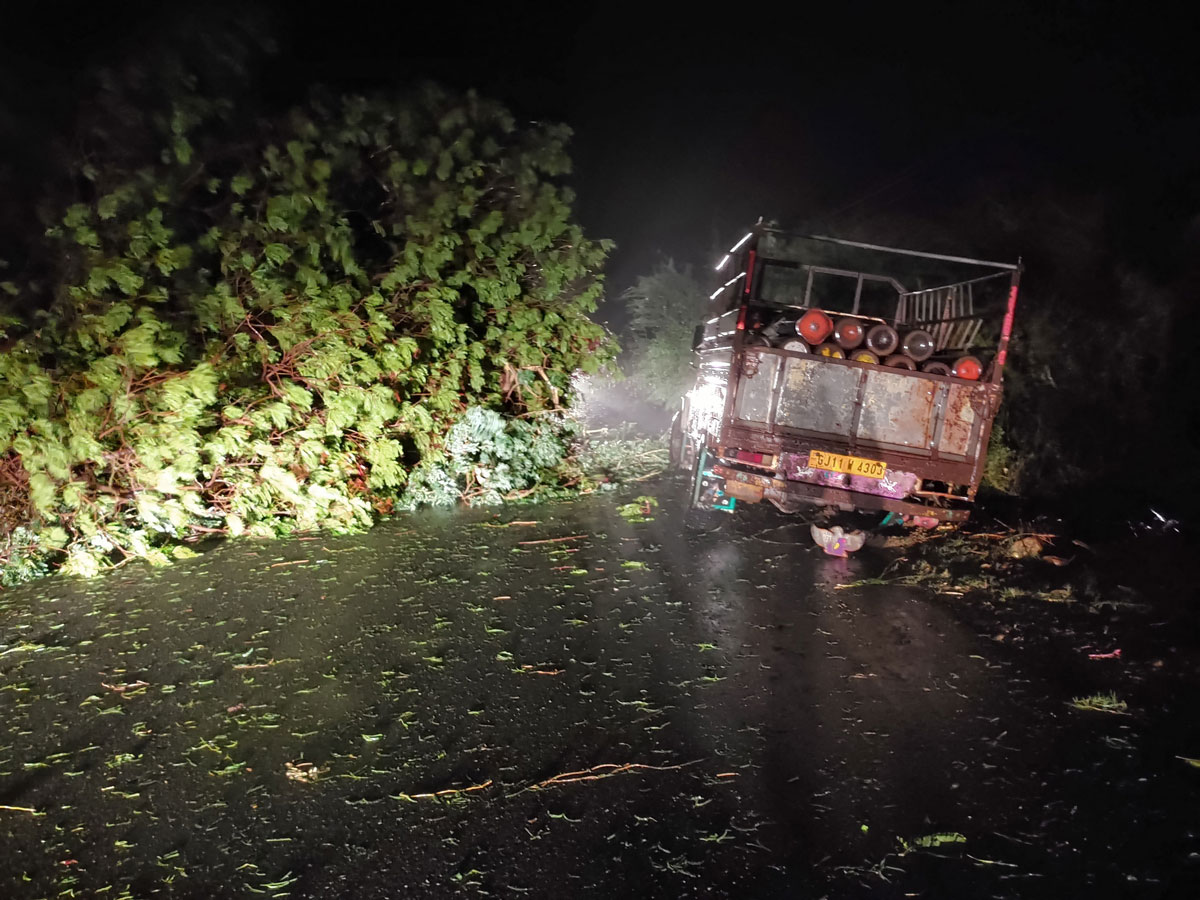 India was slammed on Monday by the strongest storm on record to reach its west coast, hampering authorities' response to the Covid-19 crisis in some of the country's hardest hit regions.
Tropical Cyclone Tauktae, a storm with wind speeds equivalent to a high-end Category 3 hurricane that formed in the Arabian Sea, made landfall Monday night local time in Gujarat. It strengthened slightly as it hit the western state with maximum sustained winds of 205 kilometers per hour (125 mph), according to the United States' Joint Typhoon Warning Center.
By Tuesday morning, it had weakened from an "extremely severe cyclonic storm" to a "severe cyclonic storm," according to the Indian Meteorological Department (IMD).
Photos and videos show highways turned into rivers by the heavy rain, and trees and power lines toppled by ferocious winds. The cyclone has killed at least 26 people across the coastal states of Gujarat, Kerala, Karnataka, Goa and Maharashtra, according to state authorities.
This comes as India reels from its second wave of coronavirus, which has infected millions and killed tens of thousands since it began in mid-March. Though daily case figures began declining over the past week, Covid-related deaths continue to break record highs and the crisis is far from over — especially in rural areas with fewer resources and medical supplies.
Covid patients were among the hundreds of thousands evacuated from low-lying areas this week as the region braced for the cyclone's arrival. In Mumbai, 580 patients from makeshift care centers were moved to various hospitals on Friday and Saturday, according to the city's municipal corporation.
Read the full story: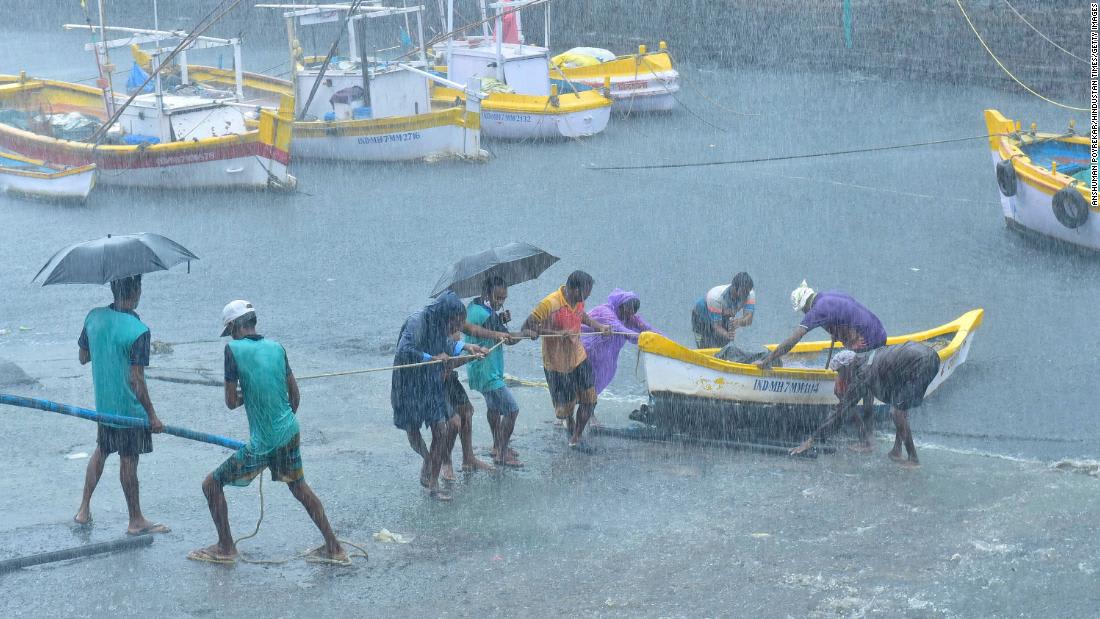 9 hr 55 min ago
Taiwan to close all schools amid rising Covid-19 cases
From CNN's Sophie Jeong and Beijing bureau
Taiwan will close all schools and education centers for 10 days amid a rapid rise in Covid-19 cases, the Ministry of Health announced Tuesday.
"Because of the raising of coronavirus alert levels in Taiwan, and in order to reduce the infection risks for gatherings, all the schools and kindergartens will stop in-person learning from May 19 (Wednesday) to May 28 (Friday) and education facilities like daycare centers and cram schools will need to stop in-person classes too," the ministry said on Twitter.
"All the students please study at home," it said.
In Taipei and New Taipei, all schools and kindergartens were already closed for two weeks starting Tuesday, while several local councils have also been suspended.
10 hr 42 min ago
Nepal doesn't have enough Covid-19 test kits for Nepalis returning from India
From journalist Kosh Raj Koirala in Kathmandu, Nepal
At least two districts in Nepal do not have enough Covid-19 test kits to test all Nepali nationals entering the country from India, district officials told CNN.
Nepal's Kailali district in Sudurpashchim province, which borders India, has not been able to test all Nepali nationals entering from India for coronavirus due to a lack of test kits, according to Assistant Chief District Officer Hira Lal Chaudhary.
Since India's second coronavirus wave, around 23,000 Nepalis have returned from India through Kailali. Among them, about 20,000 have been tested, said Shiva Raj Joshi, an official at the Kailali District Administration Office.
Up to to 800 Nepali migrant workers enter Nepal from India each day through the Gauriphanta entry point, which lies in between the districts of Kailali and Kanchanpur.
Nepal's Kanchanpur district is also facing an acute shortage of Covid-19 test kits. The Gaddachauki entry point, which is one of 13 border points currently opened for Nepali nationals to cross from India, is located in Kanchanpur.
"Some 700 to 800 Nepalis enter Nepal through this entry point each day. We are able to conduct tests of only about 20% of those entering Nepal from India," Chief District Officer of Kanchanpur Ram Kumar Mahato told CNN.
Nepali nationals started returning home from India after they lost their jobs as a result of the second wave and regional lockdown measures, Mahato said.
11 hr 27 min ago
At least 269 doctors have died in India's second coronavirus wave
From CNN's Swati Gupta in New Delhi
At least 269 doctors have died from Covid-19 during India's second wave of infections — an average of 20-25 deaths per day, the Indian Medical Association (IMA) estimates.
"In the first wave, at least 756 doctors died but in the latest one, many of the doctors are from the younger age group," said Dr. J.A. Jayapal, president of the IMA. 
According to the IMA's estimations, a total of 1,025 doctors have died of Covid-19 since March 2020.
The IMA collects data on a daily basis from local unions and hospitals across India, which has been battling a surge in infections for more than a month. On Sunday, at least 50 doctors died due to Covid-19, Jayapal said. 
11 hr 36 min ago
Taiwan's Premier urges people to save medical resources for critical Covid-19 patients
From CNN Beijing bureau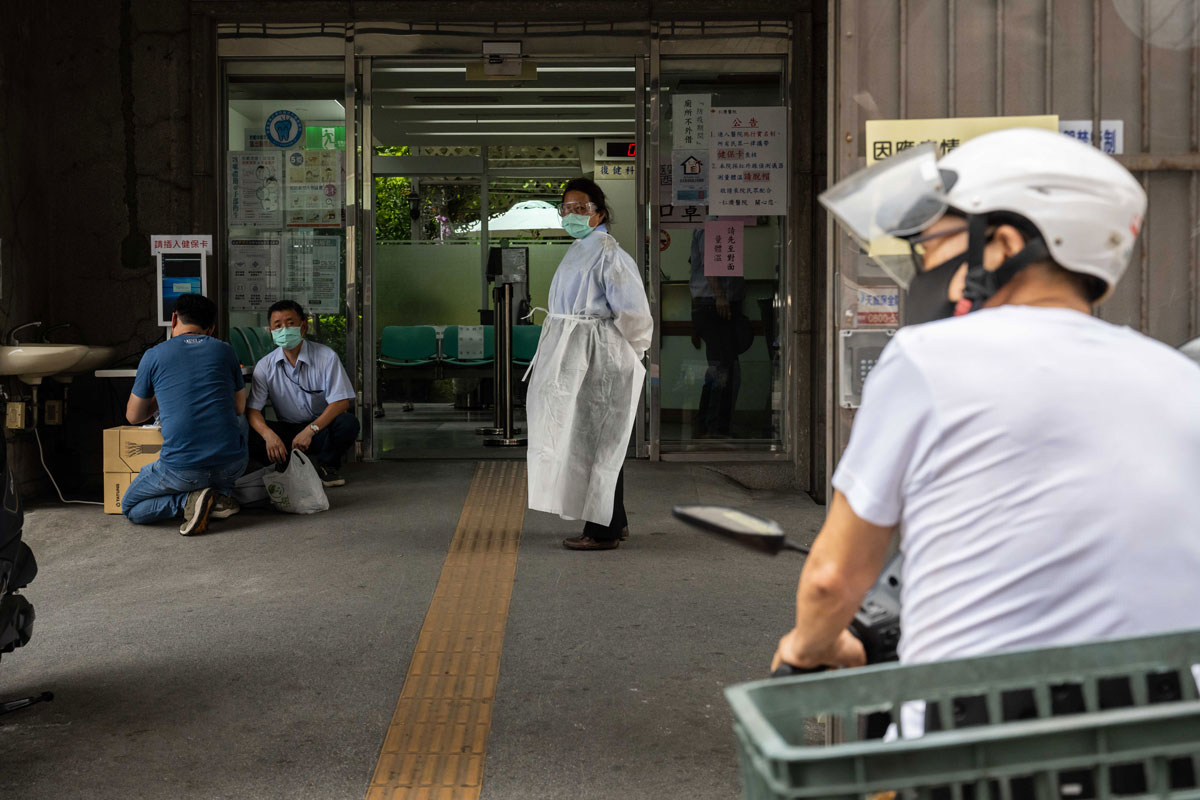 Taiwanese Premier Su Tseng-chang has urged residents to follow the instruction of the Central Epidemic Command Center and reserve medical resources for critical Covid-19 patients.
"Those who have been diagnosed and have been in contact with the diagnosis, don't worry! According to the guidance of the command center, most infected people have mild symptoms and can recover on their own," Su said in a Facebook post Tuesday.
"In order to reserve medical resources for critically ill patients, no matter if you are a confirmed person or have been in contact with a confirmed person, please stay at home and wait for notification from public health personnel," he added.
Until this month, the self-ruled democratic island had been widely praised as a success for its handling of Covid-19, thanks to its tough border restrictions and strict quarantine requirements.
But infections have surged since last week and reached a record high of 335 new cases on Monday.
Taiwan has one of the lowest vaccination rates in the world, with fewer than 1% of its 23 million-strong population inoculated, according to data compiled by CNN.
Some social groups in Taiwan have called on the ruling Democratic Progressive Party (DPP) to import vaccines from China. Commenting on such calls on Monday, a spokesperson for China's State Council Taiwan Affairs Office said Beijing would do its utmost to help the island contain the outbreak.
"Many Taiwan compatriots were eagerly looking forward to the use of mainland vaccines. The top priority is to remove the artificial political obstacles on the island," said spokesperson Zhu Fenglian. 
"Then the majority of Taiwan compatriots have vaccines available so that the lives, health, interests and well-being of the majority of Taiwan compatriots can be guaranteed," Zhu added.
12 hr 20 min ago
India surpasses 25 million Covid-19 cases
From CNN's Swati Gupta in New Delhi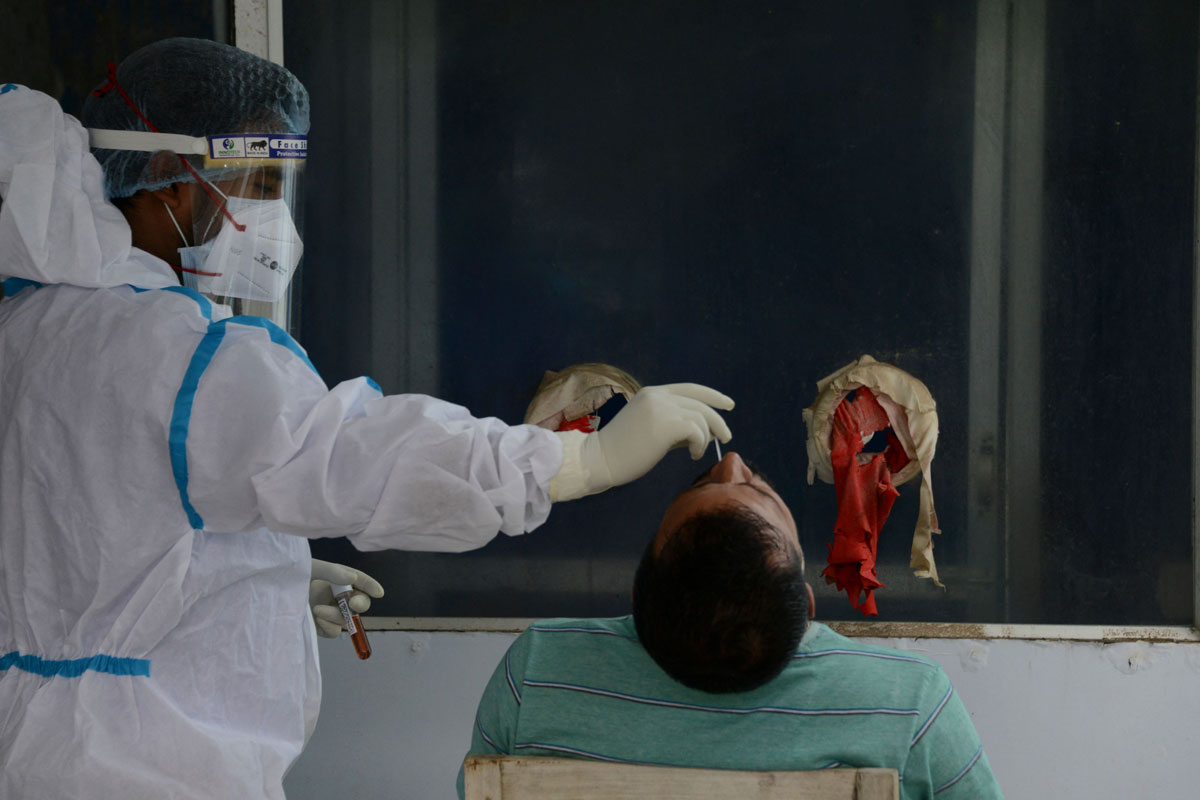 India reported 263,533 new cases of Covid-19 Tuesday, bringing its total recorded caseload to 25.2 million, accounting for more than 15% of reported global infections.
The country also reported 4,329 fatalities from coronavirus Tuesday, the highest daily death toll since the start of the pandemic. India's total Covid death toll now stands at 278,719.
The South Asian nation has been struggling to contain a devastating coronavirus second wave since April. For the past several weeks, it recorded more than 300,000 cases each day, including a record high of 414,188 on May 7.
But daily infections have been declining since Friday, and dropped below 300,000 on Sunday and Monday.
To date, 184.4 million vaccinations have been administered in India, with 1,479,592 doses recorded on Monday, according to the health ministry.
13 hr 38 min ago
Thailand reports highest surge in daily Covid-19 deaths
From CNN's Kocha Olarn in Bangkok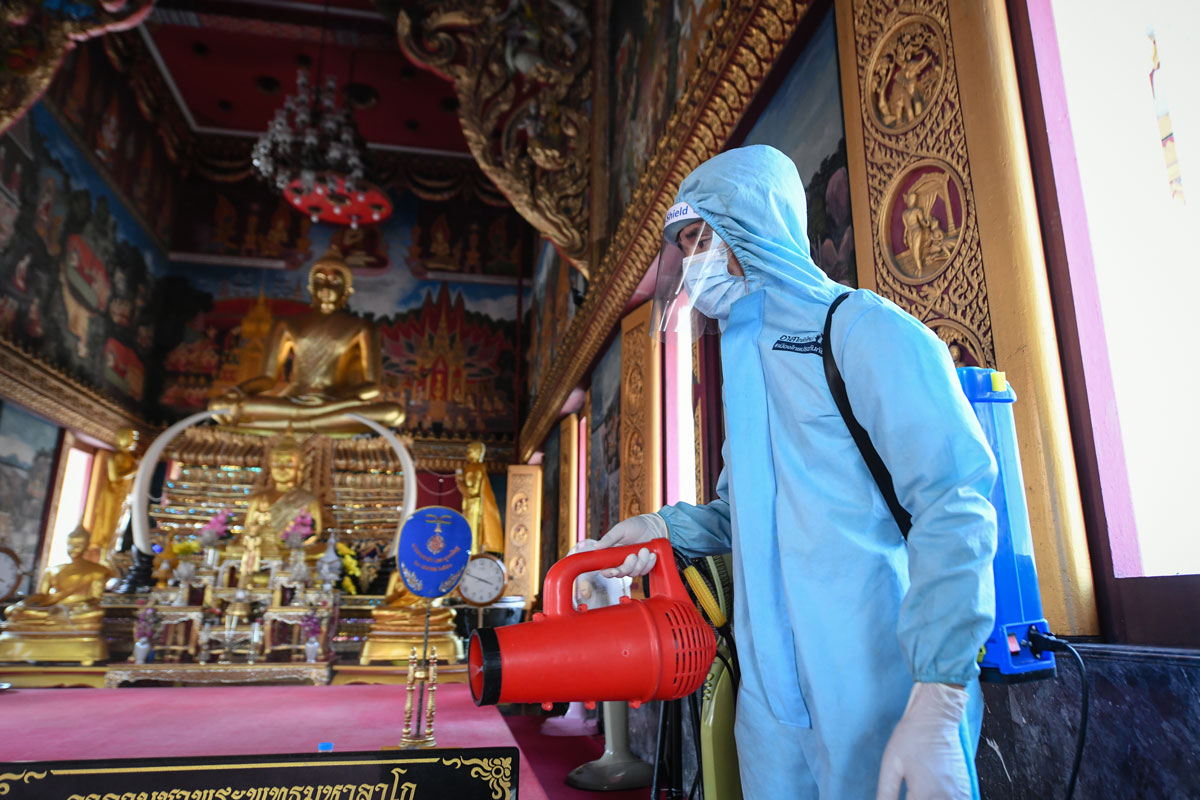 Thailand reported 35 fatalities from Covid-19 Tuesday, its highest daily death toll since the pandemic began, according to the Center for COVID-19 Situation Administration (CCSA).
The country's total Covid-19 death toll now stands at 649. 
Thailand also reported 2,473 new Covid-19 infections Tuesday, including 680 cases from prisons and detention facilities.
Growing clusters in the country's overcrowded jails have been driving a surge in infections. On Monday, prisoners accounted for more than 70% of the 9,635 new cases reported, a record daily increase in infections.
Despite being the first country to report a Covid-19 case outside of China in January last year, Thailand kept its infection numbers low in 2020 thanks to successful containment measures.
Now, it is struggling to curb a third wave of infections, which started from a nightlife cluster in the capital, Bangkok. Before the ongoing outbreak, Thailand had reported 28,863 cases by March 31. By Tuesday, that number has shot up more than four times to 127,184.