3 hr 4 min ago
New coronavirus variant could be problematic for vaccines, a second study in two days suggests
From Bioreports's Senior Medical Correspondent Elizabeth Cohen
As researchers around the world race to see if new coronavirus variants will pose a problem for the vaccines, a second study in two days says a variant from South Africa could possibly do just that.
The variant was first spotted in South Africa in October and has now been found in more than a dozen countries.
In both studies, the work was done in the lab and not in people, so more research is needed to gauge the true threat of the new variant.
In the most recent study, which was small, researchers took antibodies from six people who had been hospitalized with Covid-19 before the new variant was discovered. They found, to varying degrees, that antibodies for all six of the survivors were unable to fully fight off the virus.
It's unclear whether this means someone would be vulnerable to the new variant if they'd already had Covid-19, or what this might mean for people who've been vaccinated.
The findings of this study were very similar to those of a study released Tuesday by the National Institute for Communicable Diseases in South Africa.
"When you see two groups independently arriving at same basic answer, that's good — there's more consonance that they are correct," said Jesse Bloom, a virologist at the Fred Hutchinson Cancer Research Center.
A third study also released Tuesday was more optimistic. It showed that mutations in the new variant allowed them to evade some of the immunity induced by vaccination, but it was far from a complete escape.
That study looked at three mutations in the variant. The South African studies looked at eight.
None of the studies was peer reviewed or published in medical journals.
The most recent study was posted on the website for KRISP, the Kwazulu-Natal Research Innovation and Sequencing Platform.
3 hr 21 min ago
UAE approves Russia's Sputnik V shot
From Bioreports's Kareem Khadder in Jerusalem and Zahra Ullah in Moscow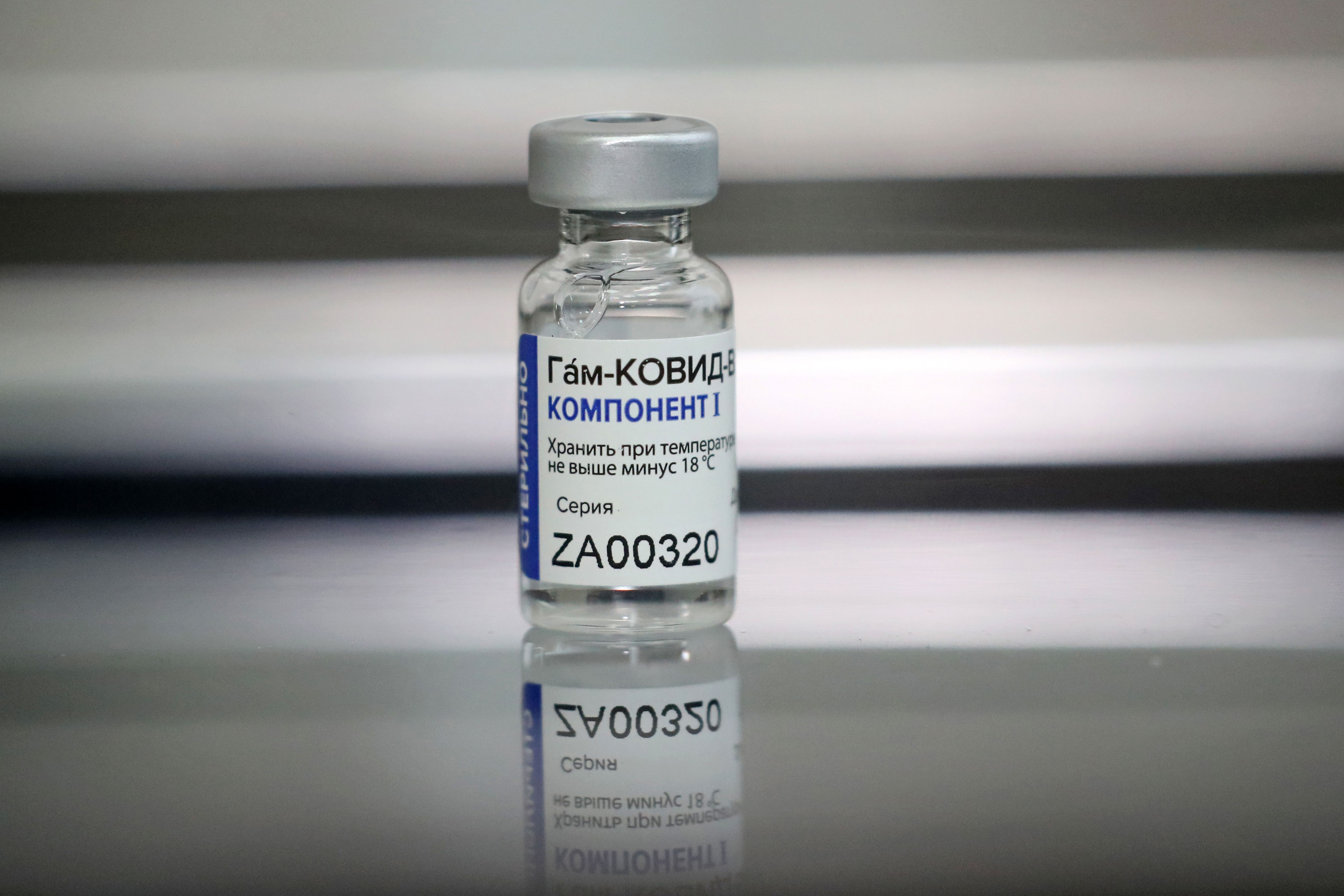 The UAE approved the Russian coronavirus vaccine, Sputnik V, on Thursday, making it the third shot to be approved for use in the country,
A statement from the UAE's Ministry of Health and Prevention said the country held Phase 3 trials of the vaccine. The results demonstrated the safety and effectiveness of Sputnik V in triggering a "strong antibody response" as well as "compliance with international safety," the statement added. 
The Russian Direct Investment Fund (RDIF) said in a statement that Sputnik V was registered under an emergency use authorization procedure based on the results of the Russian Phase 3 clinical trials, which included over 33,000 subjects, and local Phase 3 clinical trials of the vaccine in the UAE, with 1,000 volunteers already enrolled into that study.
Kirill Dmitriev, CEO of the RDIF, said: "RDIF appreciates the cooperation with UAE's health authorities and welcomes the regulatory approval of Sputnik V… The decision to include Sputnik V in UAE's national vaccine portfolio is an important step towards protecting the population with one of the best vaccines against coronavirus in the world."
Read more about Sputnik V here: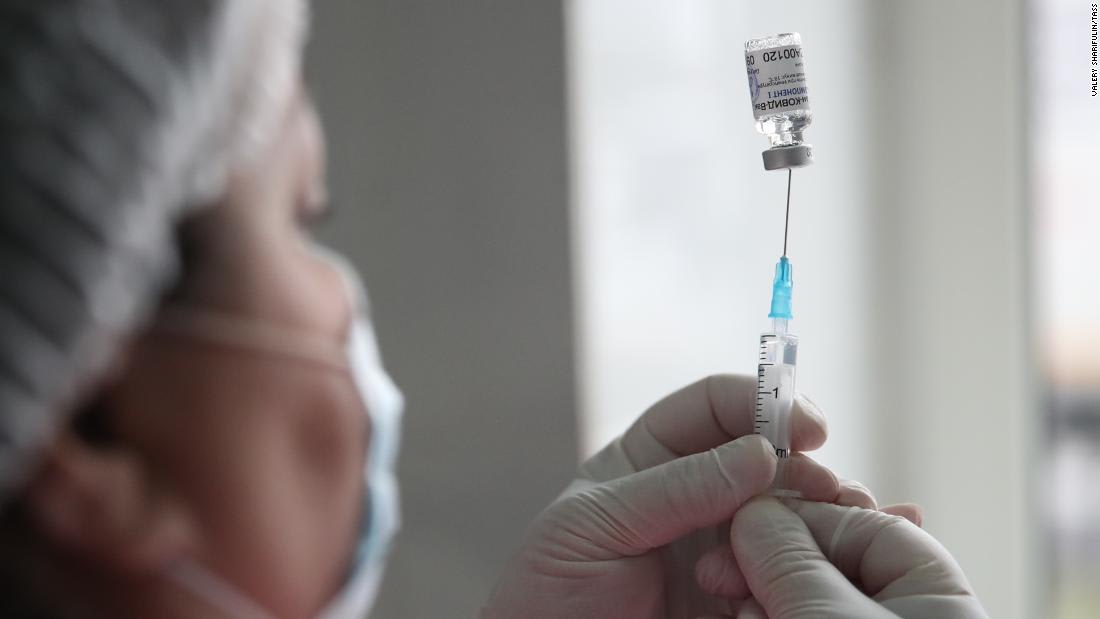 3 hr 42 min ago
UK giving 200 vaccines every minute, says health secretary, as it reports record death toll
From Bioreports's Sharon Braithwaite
The UK is giving 200 Covid-19 vaccinations every minute and 63% of residents in elderly care homes have now received a shot, Health Secretary Matt Hancock told lawmakers on Thursday, a day after the country recorded the highest daily death figures of the pandemic so far.
The UK has now given more than 5 million doses of coronavirus vaccines to 4.6 million people, "making good progress towards our goal of offering everyone in priority group one to four their first dose by the 15th of February," Hancock said.
He also announced the opening of 65 pharmacy-led vaccination sites in England, where the health workers will deliver shots for those in the highest priority groups.
This expansion includes a cinema in Aylesbury, a mosque in Birmingham and a cricket club in Manchester, Hancock said.
As the Covid-19 vaccines continue to be rolled out, British Prime Minister Boris Johnson reiterated the 'stay at home' mandate and said it is "absolutely crucial" to follow the current restrictions "in what is unquestionably going to be a tough few weeks," he told reporters Thursday during a visit to flood-hit Didsbury in northwest England.
When asked when the lockdown could be eased, he said: "I think it's too early to say when we'll be able to lift some of the restrictions."
Some background:
A long-running study by Imperial College London found on Thursday that Covid-19 cases in England may no longer be falling, and could even have risen at the start of the country's third national lockdown.
The UK marked the deadliest day since the start of the pandemic on Wednesday, with 38,905 new coronavirus cases and a 1,820 further coronavirus-related deaths, according to data from Public Health England.
The country has the highest death toll in Europe, with more than 93,000 fatalities according to a Johns Hopkins University tally, trailing only the US, Brazil, India and Mexico in total deaths.
4 hr 12 min ago
Blaze at facility of world's biggest vaccine maker kills 5 people
From Bioreports's Manveena Suri in New Delhi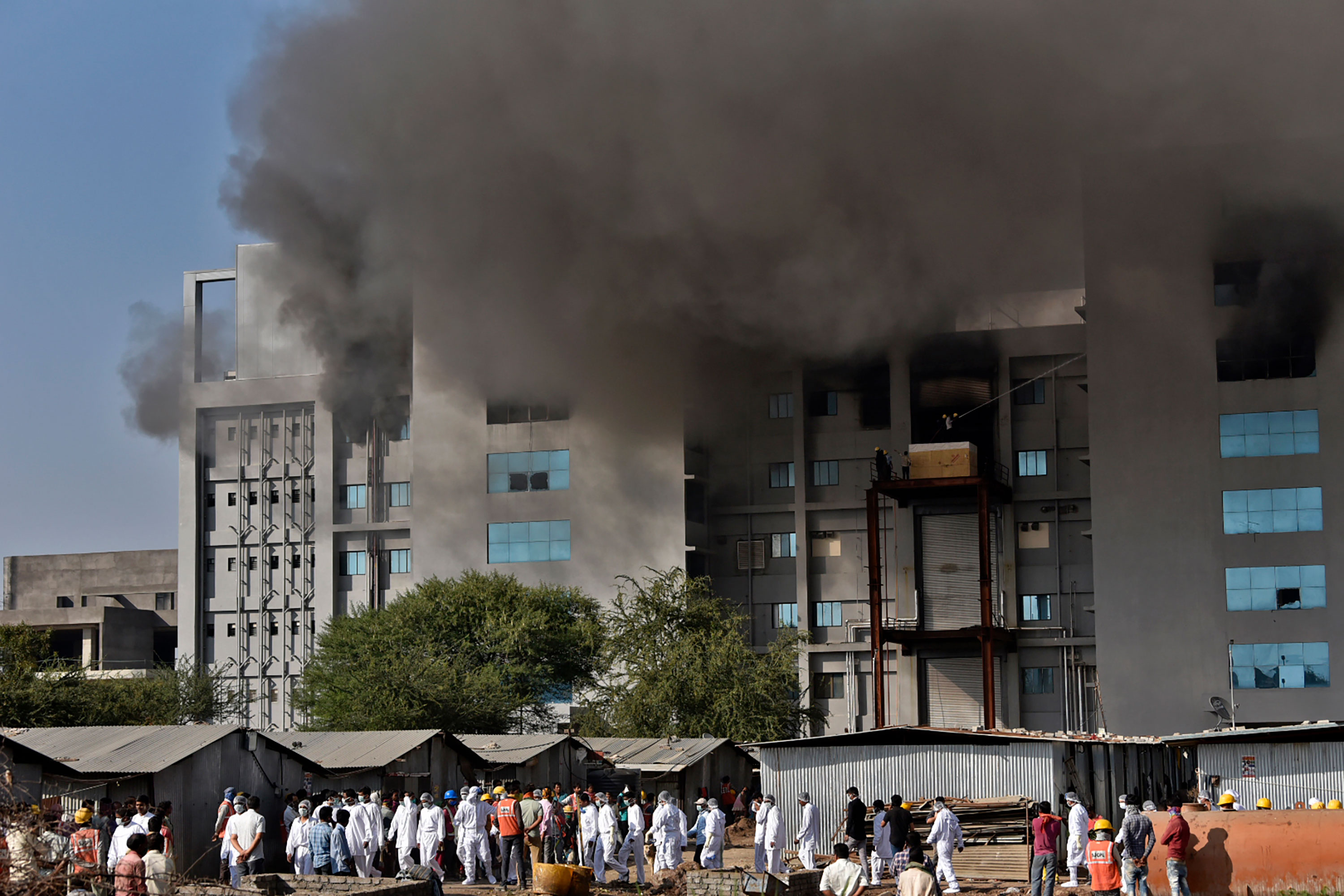 A fire broke out at facility for the Serum Institute of India (SII), the world's biggest vaccine maker, in the city of Pune on Thursday.
Murlidhar Mohol, mayor of the western Indian city, told reporters that five bodies, believed to be those of construction workers, were retrieved from the six-floor building, while four people were rescued.
The blaze, which is now under control, will not impact production of the Covid vaccine, the company says.
SII is in partnership with Oxford University and AstraZeneca to produce the Covishield vaccine.
I would like to reassure all governments & the public that there would be no loss of #COVISHIELD production due to multiple production buildings that I had kept in reserve to deal with such contingencies at @SerumInstIndia," the company's CEO Adar Poonawalla tweeted.
In a separate post, Poonawalla tweeted, "We are deeply saddened and offer our deepest condolences to the family members of the departed."
The cause of the fire is yet to be determined though, according to Mohol, preliminary investigations suggest that "during the building's construction, some welding work could have led to the fire."
4 hr 49 min ago
China to give half a million vaccine doses to Pakistan for free
From Bioreports's Adeel Raja and Sophia Saifi in Islamabad
China will gift Pakistan 500,000 doses of the Sinopharm vaccine, according to Pakistani Foreign Minister Shah Mahmood Qureshi.
The minister told media Thursday in Islamabad that the Chinese-made Covid-19 shot would be provided by January 31.
In December, Pakistan announced that it will be receiving 1.2 million doses of the Sinopharm vaccine to administer to the country's first responders. 
Qureshi added that the 500,000 doses of the vaccine will arrive in Pakistan from February.
3 hr 25 min ago
One-year coronavirus checkup: What the US got right and wrong
From Bioreports's Chief Medical Correspondent Dr. Sanjay Gupta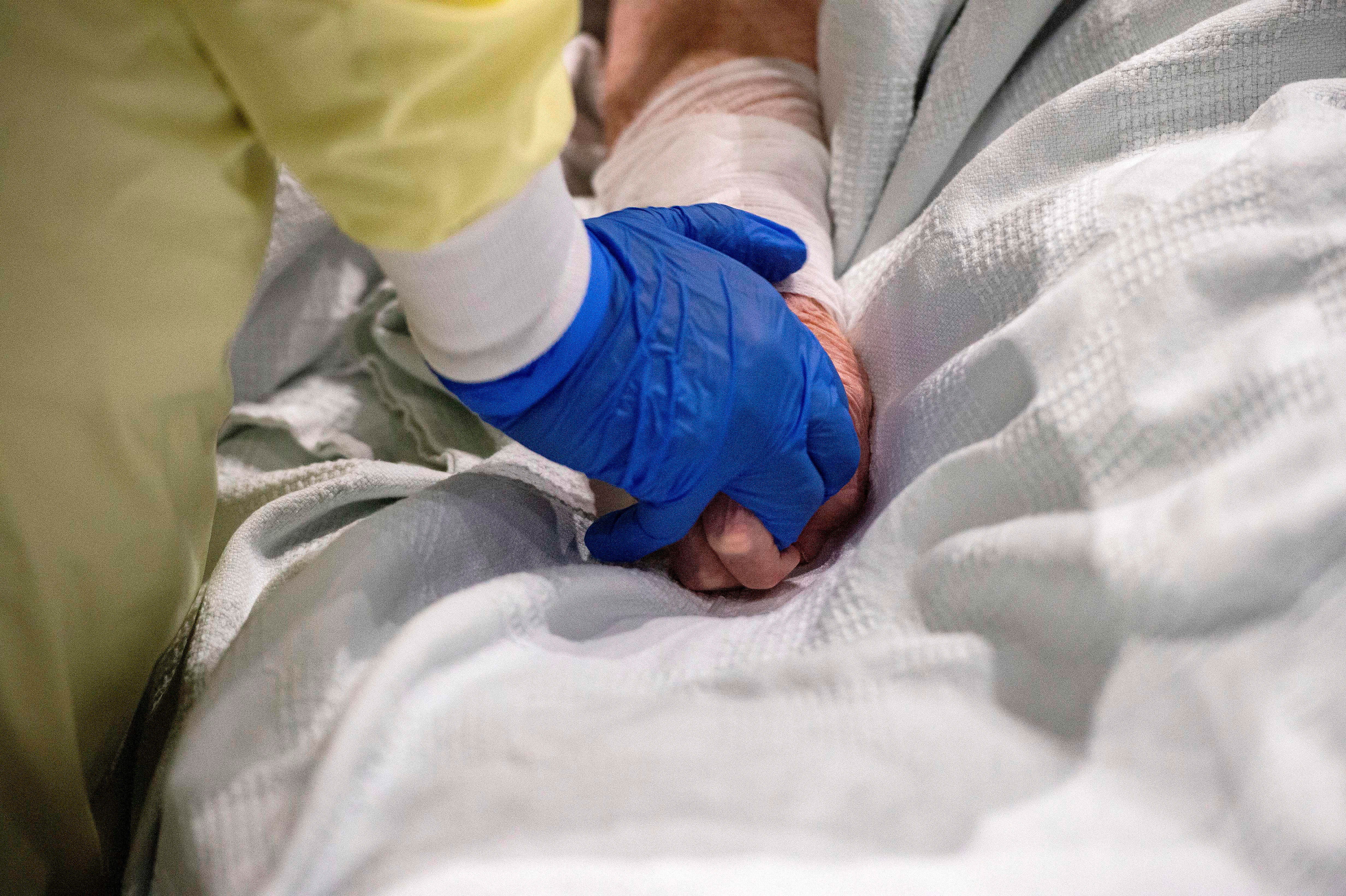 Today marks one year since the announcement of the first patient with Covid-19 in the United States.
Over the course of the last year, one patient has grown exponentially into 24 million confirmed in the US alone — a number that is surely only the tip of the iceberg, the cases we know about.
Anniversaries are a time to reflect, to look back on this experience and assess what we got right versus what we got wrong. 
We got a few big things right: We made remarkable progress in scientific and medical arenas, like developing protocols and therapeutics — both repurposed and new — for people who got sick. Most notable of all, we managed to develop several vaccine candidates and even authorized two with astonishing speed.
But we also got too many things wrong: Most consequentially and tragically the public health basics, the things that are far easier to do but not as flashy: wearing a mask and staying physically distanced from those not in our household. We eschewed the inexpensive mask that slips on easily, yet embraced the billion-dollar breakthrough vaccine that takes a Herculean effort to develop and distribute.
The truth is, especially for many of us in the developed world, we want science to rescue us — but it can't rescue us from ourselves; our own human nature. And our human nature is not good at dealing with what it can't see.
Looking forward, I am optimistic, medically-speaking. I think once most of us are vaccinated, SARS-CoV-2 will become like the other circulating coronaviruses, an annual nuisance but not an existential threat.
The image of the United States as a public health leader, however, has been tarnished by the events of the last year and its inability to control the pandemic at home. It's a fact, and we can't spin the statistics to our advantage: We have 4% of the world's population but 25% of known Covid infections and 20% of deaths. Can the US Centers for Disease Control and Prevention, the country's premier public health agency, regain some of its lost prestige domestically and abroad? I believe with hard work and time, it can.
But beyond that, the country will be scarred psychologically and emotionally for a long time, especially the people who have lost family members to Covid-19, the health care workers who fought tirelessly — sometimes in the face of disbelief or worse — to care for the sick, the children of all ages who lost a year of school and struggled to catch up, the families who lost income from layoffs or suffered other economic catastrophes, the owners who had to shutter their businesses. The list goes on. 
Read more here: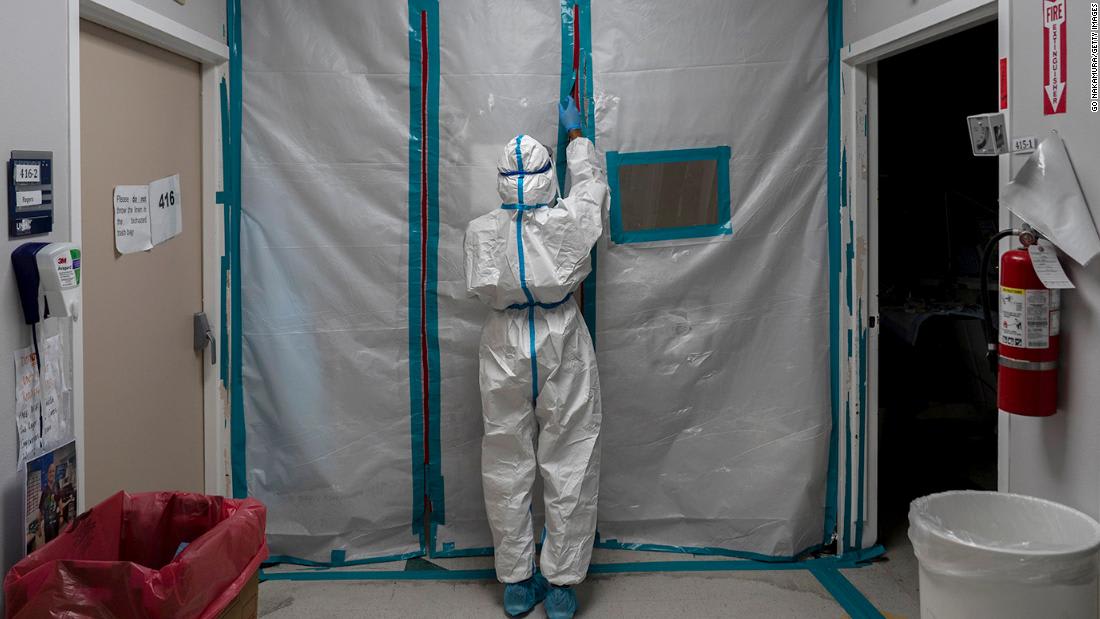 4 hr 8 min ago
Hungary becomes first EU country to approve Russia's Sputnik V vaccine
From Bioreports's Vasco Cotovio in London and Zahra Ullah in Moscow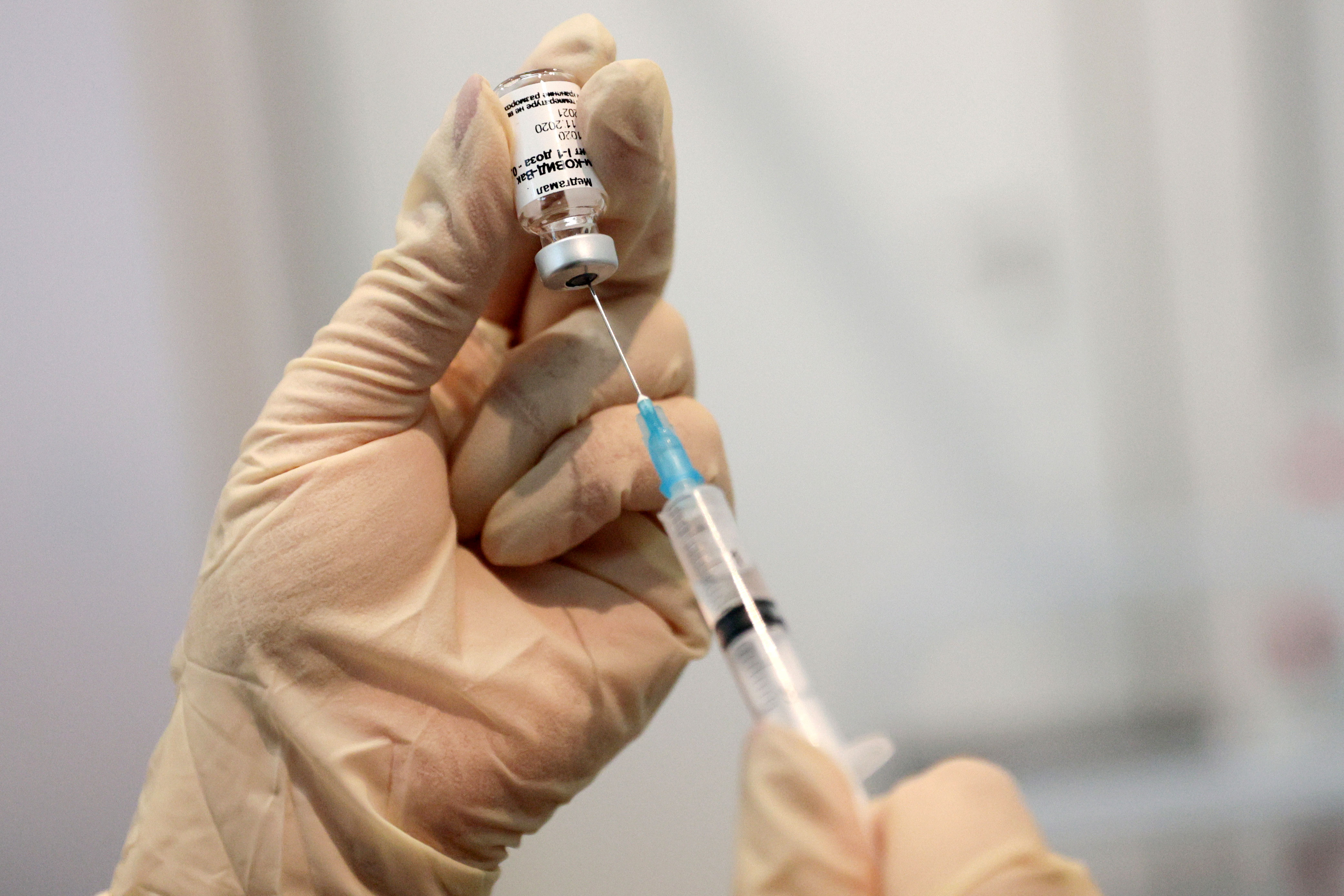 The Hungarian pharmaceutical authority has approved both the Oxford/AstraZeneca and Russia's Sputnik V Covid-19 vaccines, a spokesperson for the Hungarian government told Bioreports on Thursday.
Hungary becomes the first European Union country to approve both vaccines, but as far as the Oxford/AstraZeneca vaccine goes, it says it has to wait for a decision by the European Medicines Agency before it can distribute the shot.
Speaking about Sputnik, the spokesperson said talks with Moscow to buy the vaccine were "ongoing."
"We hope that vaccines will be available in Hungary from as many places and in as large quantities as possible," the spokesperson added.
In a statement, Russia's sovereign wealth fund (RDIF) said the National Institute of Pharmacy and Nutrition of Hungary approved the vaccine under the emergency use authorization procedure. 
"The approval is based on the results of the clinical trials of Sputnik V in Russia and a comprehensive assessment of the vaccine by experts in Hungary," the RDIF statement said. 
Kirill Dmitriev, CEO of the RDIF, said that Hungary is "the first EU country to realize all the advantages of Sputnik V vaccine and authorize its use. This decision is very important as it demonstrates that the vaccine's safety and efficacy of over 90% are highly regarded by our partners in Hungary."
Some background:
Russia's announcement of Sputnik V as the "world's first" approved Covid-19 shot was met with international skepticism last year, after the country registered the vaccine in August ahead of key large-scale Phase 3 trials necessary to establish its efficacy and safety. While those trials are currently ongoing, the country is already moving towards mass vaccination.
On November 24, Russia announced that its interim data suggested the shot is at least 91.4% effective and could be more than 95% effective. 
5 hr 28 min ago
South African government minister dies from coronavirus
From Bioreports's Jennifer Hauser and Brent Swails
Jackson Mthembu, a South African minister, has died from Covid-19, President Cyril Ramaphosa announced Thursday.
Mthembu was one of the government's key leaders in its response to the global pandemic and its public face during many news briefings.
It is with deep sorrow and shock that we announce that Minister in the Presidency Jackson Mthembu passed away earlier today from COVID-related complications. Our thoughts and prayers are with his family at this time of loss," President Ramaphosa tweeted.
"Minister Mthembu was an exemplary leader, an activist and life-long champion of freedom and democracy. He was a much-loved and greatly respected colleague and comrade, whose passing leaves our nation at a loss," Ramaphosa added.
Mthembu tweeted that he had contracted Covid-19 on January 11. 
"Today I visited the Military hospital in Tshwane to get medical attention for an abdominal pain," he said at the time. "After undergoing some tests, I tested positive for Covid-19… I want to thank the many South Africans who have wished me a speedy recovery. As a people we must overcome Covid-19," Mthembu added.
As of Wednesday South Africa's Department of Health reported 1,369,426 cases of Covid-19 and 38,854 deaths.
5 hr 59 min ago
Lebanon extends strict pandemic lockdown
From Bioreports's Ghazi Balkiz in Beirut
Lebanon has extended its strict general lockdown, which includes a 24-hour curfew, until Monday February 8, according to a statement tweeted by the Prime Minister's office on Thursday.
The curfew — which started on January 14 and which was meant to end on January 25 — was imposed because of an unprecedented surge in Covid-19 cases in the country.
The spike comes after the holiday season, when the government loosened restrictions and allowed shopping malls, restaurants, bars and nightclubs to open.
On Wednesday, Lebanon's Ministry of Public Health reported 64 Covid-19 related deaths, the third daily death record in a row. The total number of deaths in Lebanon since the pandemic began is 2,084. 
On Friday, Lebanon reported 6,154 new cases, the highest daily total so far. The total number of cases in the country is 264,647.
The current lockdown measures, the strictest in the country so far, include a reduction of the number of travelers coming to Lebanon and quarantine measures for all arrivals.
#Restrictions##