Reality TV star, Mercy Eke recently had an interesting exchange with her followers on Twitter after she disclosed that she was contemplating taking a pregnancy test.
Due to the rainy season and accompanying cold weather in the country which has been synonymize with a good weather for copulation, the Big Brother . star and entrepreneur hinted that she has been getting 'some' and might need to take a pregnancy test soon.
She tweeted, "Pregnancy test🤔 cos this weather ahhhhhhhhhh."
A number of her fans trooped to the comment section to share their thoughts on her tweet, and shockingly, she gave some of them hilarious responses.
A fan wrote,
"Life is very unfair

Someone has been knacking my crush for this cold weather and I can't do anything about it😭"
In response, Mercy wrote, "I want to reply this with a Vn😩"
Another fan commented,
"Una just dey use rain dey fuck anyhow! Can't you think of another thing once it's raining 😑"
Responding, the BB. star wrote, "Is it tru nack the get pregnant ?"
Another wrote,
"Wahala for us wey no get boy friend 🥺🥺"
In response, the 28-year-old wrote, "Sorry if you can't relate to the weather moment😂"
See below,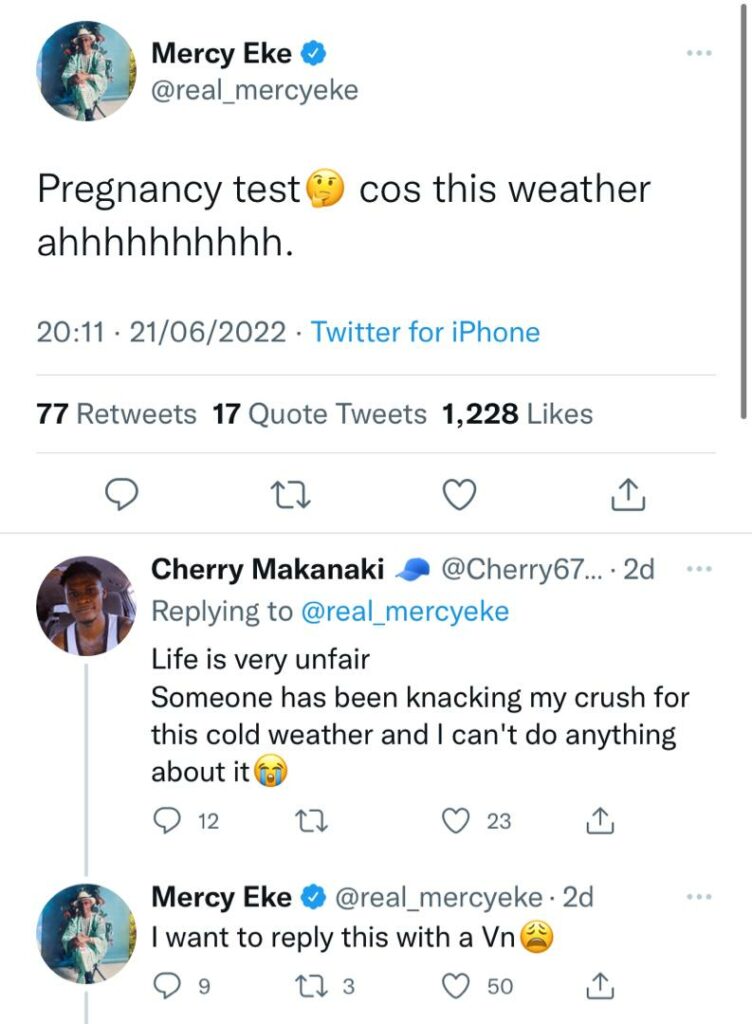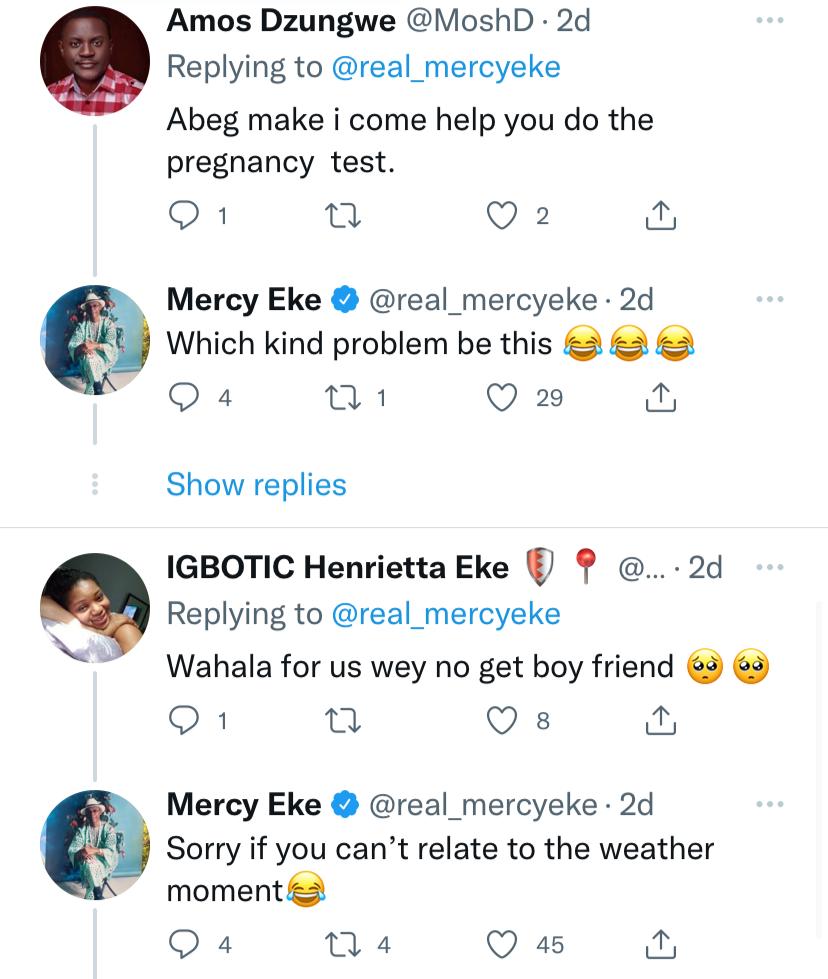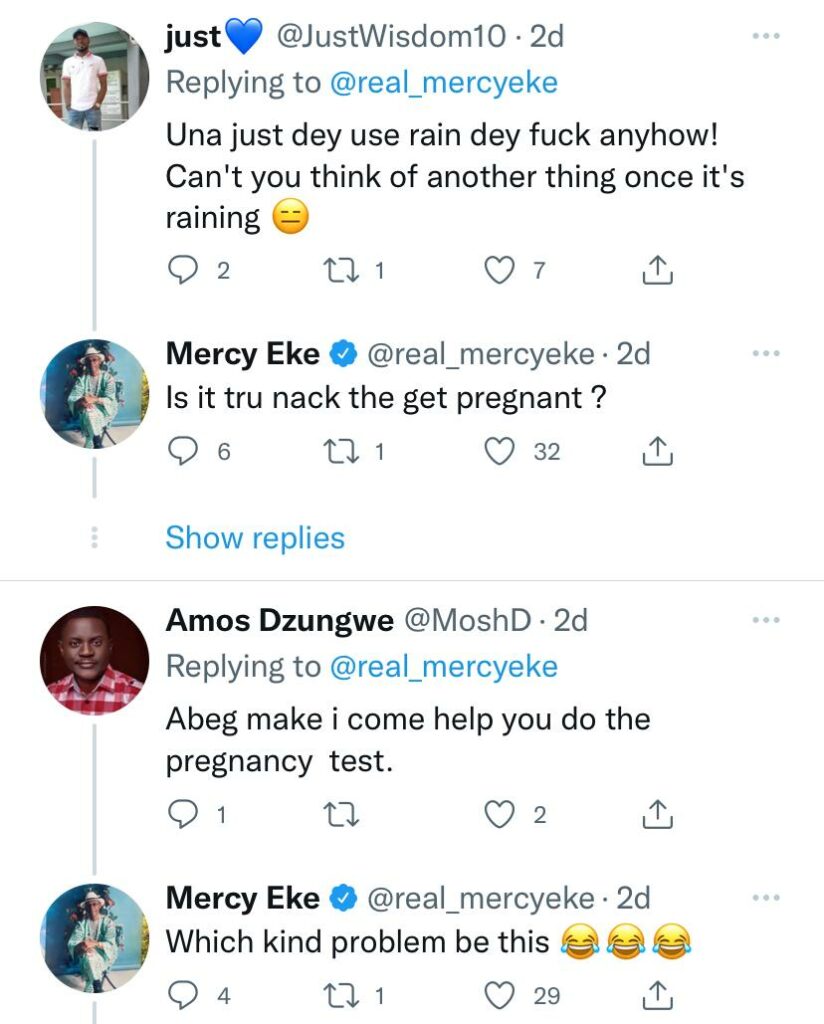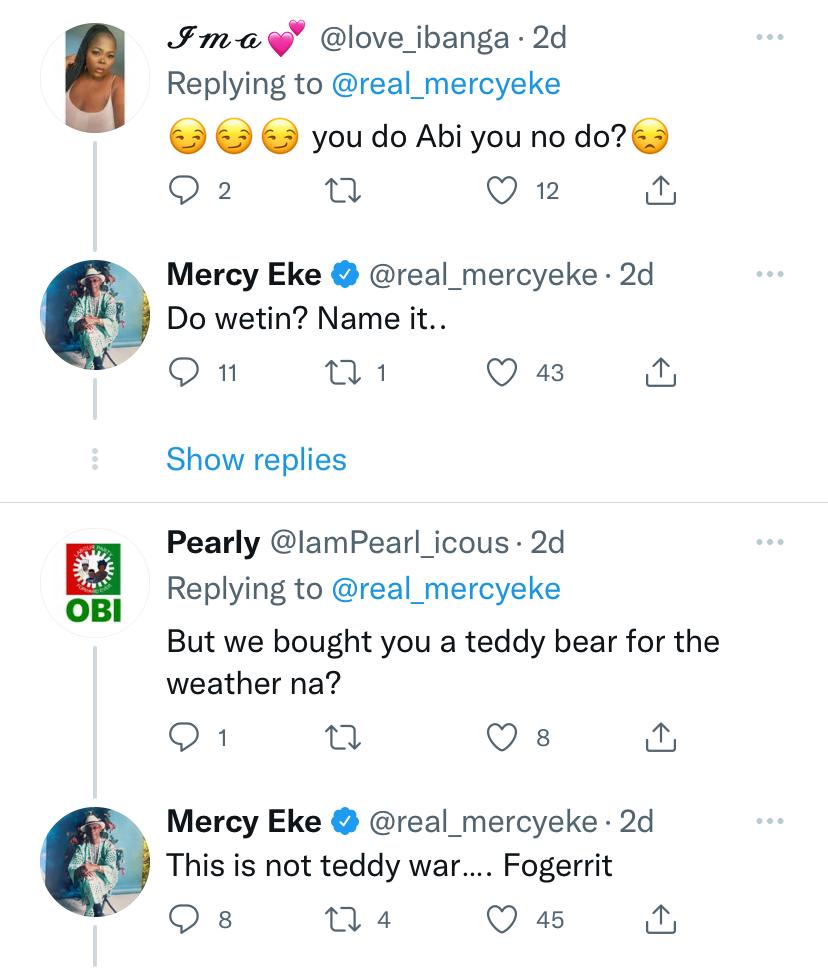 Mercy Eke responds to fans' comments after she revealed plans to take a pregnancy test due to the cold weather