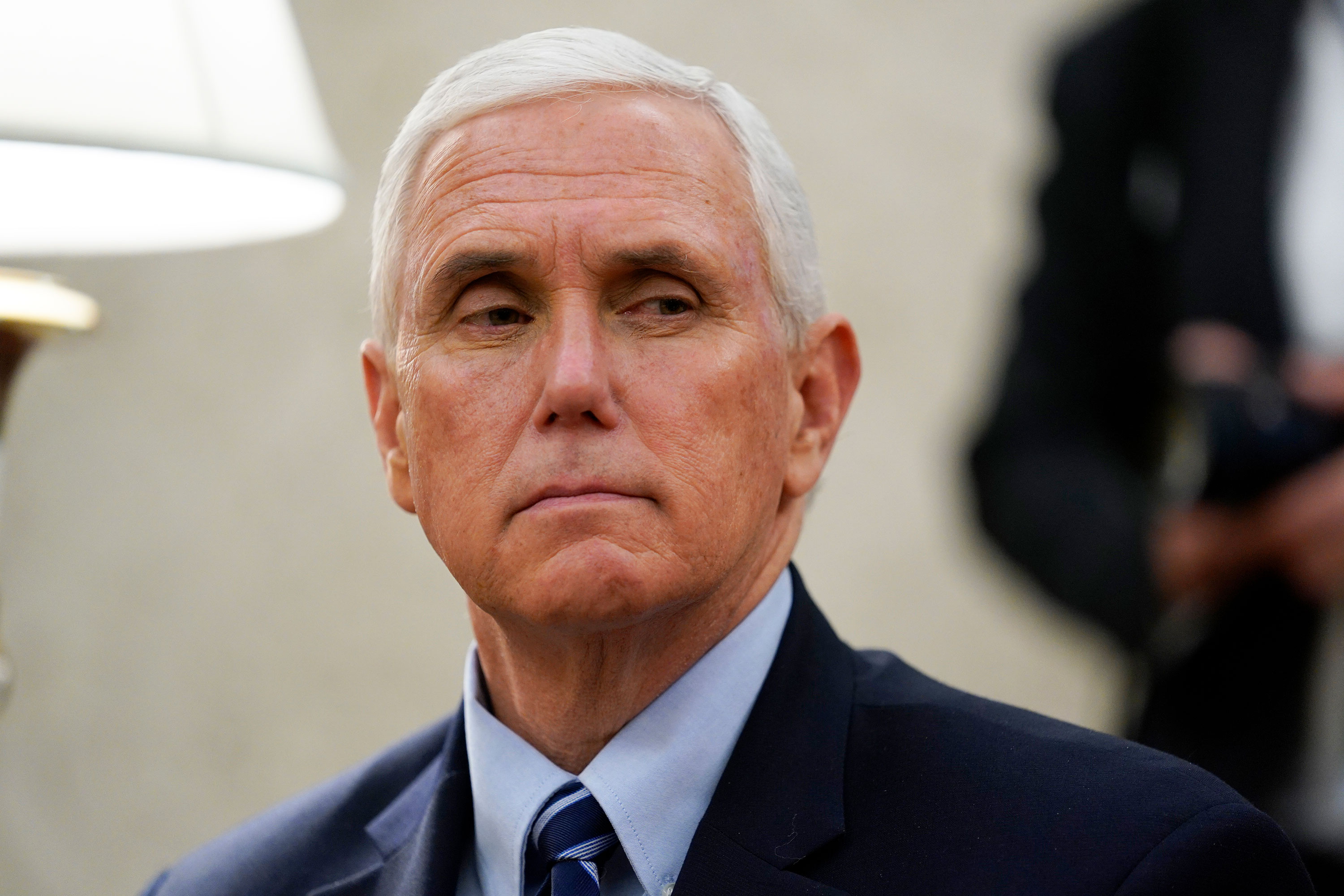 A member of Vice President Mike Pence's staff has tested positive for coronavirus, two sources familiar tell CNN.  
Bloomberg News first reported the development on Friday. 
Pence's flight to Iowa was delayed on the tarmac of Joint Base Andrews for about an hour on Friday, and some people deplaned, according to pool reports. 
The person who tested positive was not on the trip, but the concern was other people being in contact with the individual, a source familiar told CNN. 
The vice president's office has refused to comment.
Some context: This comes after one of President Trump's personal valets tested positive earlier this week, as CNN reported on Thursday. 
The Vice President is currently on his way to Des Moines, Iowa, where he will participate in a discussion with faith leaders on responsible religious and spiritual gatherings followed by a roundtable on securing the food supply.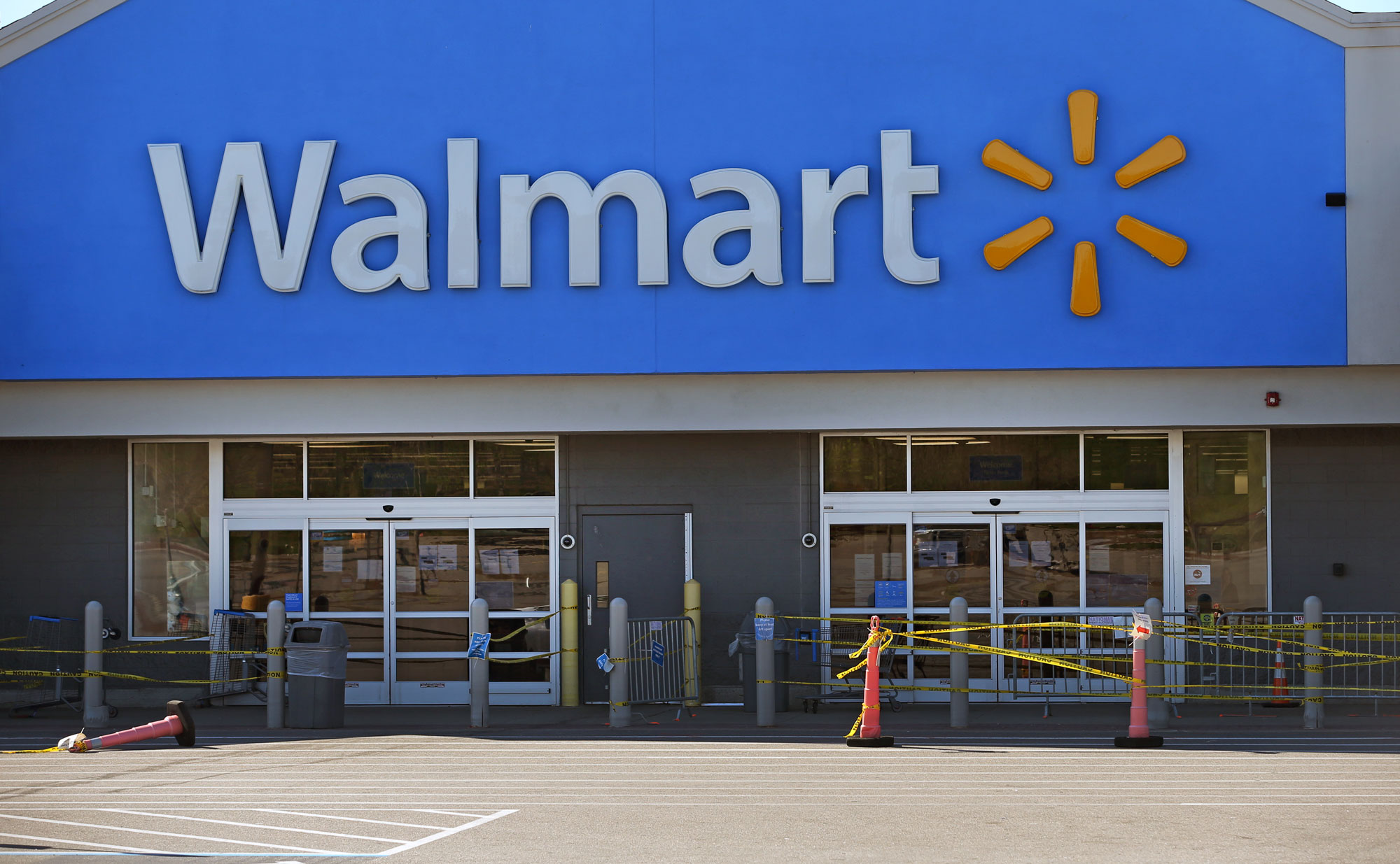 Sen. Elizabeth Warren and other Democratic members of Massachusetts' congressional delegation are pressing Walmart on its handling of a store in the state where 81 workers tested positive for the coronavirus and another location where an employee died.
"We are writing to express serious concern about your company's failure to keep Walmart employees in Massachusetts safe amidst the coronavirus," 11 House and Senate Democrats wrote to Walmart CEO Doug McMillon Thursday in a letter obtained by CNN Business.
Worcester, Massachusetts, officials ordered a Walmart store to shut down last week after 23 employees tested positive for the virus, according to the local health department.
All of the store's employees were later tested for the virus, and an additional 58 tested positive. The store, which tested 391 employees total, has since reopened.
"Massachusetts is suffering from a high rate of coronavirus cases, and several of our stores located in some of the state's hot spots have also been hit hard by the pandemic," Walmart said in a statement. 
The company added, "It may be impossible to track the source of anyone's infection, especially in some of these communities that have felt the devastating impact of the virus. That's why we are working in partnership with local health officials and are taking aggressive steps to help ensure the safety of our associates and customers."
The letter seeks to raise pressure on Walmart over its worker safety policies after reports of coronavirus cases among employees at several stores in the state. 
Keep reading.
Vermont is now allowing small gatherings of up to 10 people, even though the state's stay-at-home order is still in place, Gov. Phil Scott said Friday.
The easing of some restrictions also includes some outdoor activities, the governor added.
Scott said the state "has flattened the curve."
Vermont residents are "no longer being asked to limit outings to within 10 miles of their homes. In addition, business facilities and organizations that support or are for outdoor recreation and fitness activities that require low or no direct contact can return to operation," Secretary of the Vermont Agency of Natural Resources Julie Moore told reporters during the governor's briefing in Montpelier.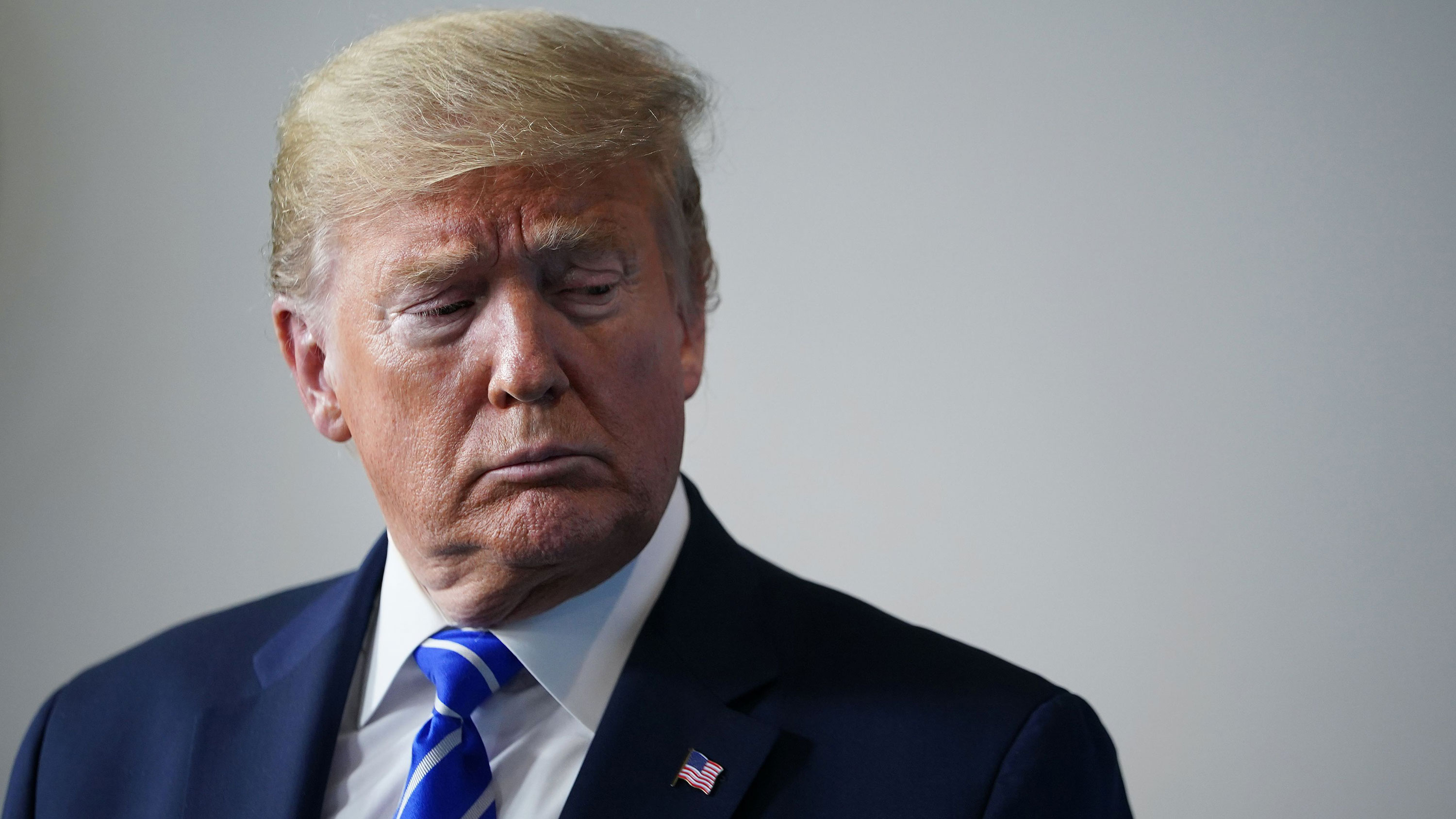 A senior official with the US Centers for Disease Control and Prevention told CNN on Friday, "Trump's concern is with the economy and that is very clear."
First, some background: CDC and White House officials have told CNN the White House rejected a 17-page draft of CDC recommendations about reopening the country. During CNN's coronavirus town hall on Thursday night, Dr. Deborah Birx, coordinator of the White House coronavirus response, denied reports that guidelines from the CDC had been deliberately held back.
"We're still in editing," Birx said Thursday night. "I just got my edits back from the CDC late yesterday. I'm working on it as soon as I get off of this discussion."
"We are in constant work with the CDC and really value their partnership and, as you know, they put up guidelines," she added.
Here's how the CDC official reacted: Responding Friday to Birx's comments, a senior official with the CDC tells CNN the focus for the agency right now is to "give everything state and local agencies need to protect people," adding that the CDC has "already been sharing the basic public health principles [from the draft] to protect people and keep them safe."
"Our job is to support state and locals," the senior official told CNN.
"Our framework guidance for mitigation is, you match the public health response based on the level of disease. That's been our original framework. That's what our draft made clear," the official added.
Currently, there is talk at the CDC of taking the decision trees in the document and "putting that guidance on our web site," the CDC official said. Decision trees are "roadmaps," the official said, for state and local agencies to know what public health approach to implement based on the level of spread.
 "The real sticking point has been that states aren't paying attention to the phasing, regardless of the numbers of cases. Look at Georgia, they did not meet any of the criteria. We understand states want to open up, but you still," the CDC official said.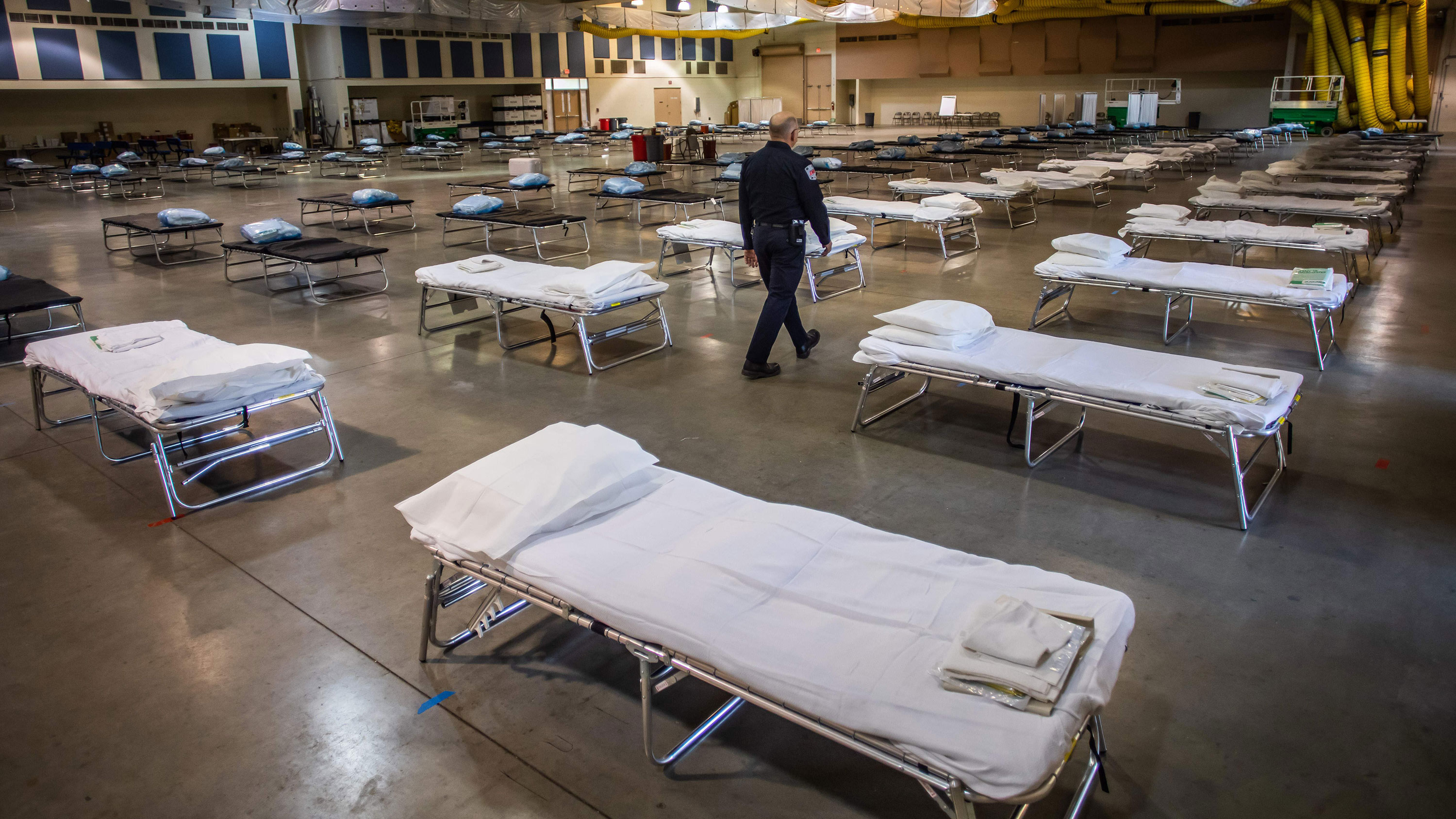 As many as 75,000 Americans could die because of drug or alcohol misuse and suicide as a result of the coronavirus pandemic, according to an analysis conducted by the national public health group Well Being Trust.
The growing unemployment crisis, economic downturns and stress caused by isolation and lack of a definitive end date for the pandemic could significantly increase so-called "deaths of despair" unless local, state and federal authorities take action, the group says in a new report released Friday.
"Unless we get comprehensive federal, state, and local resources behind improving access to high-quality mental health treatments and community supports, I worry we're likely to see things get far worse when it comes to substance misuse and suicide," Well Being Trust's chief strategy officer Dr. Benjamin F. Miller said.
The Well Being trust released maps showing state and county level projections of these types of deaths, based on data from past years, due to Covid-19's impact on unemployment, isolation and uncertainty.
The group is calling for a robust approach from local, state and federal officials and agencies to help those who lose their jobs because of the pandemic to find work.
What happened in 2008: Deaths from both suicide and drug overdoses rose along with unemployment during the 2008 recession. Unemployment went from 4.6% in 2007 to a peak of 10% in October 2009 and declined steadily, reaching 3.5% in early 2010, according to the group.
And 2020 could be much worse. White House economic adviser Kevin Hassett said on Tuesday he expects the US unemployment rate was above 16% in April, "My guess right now is it's going to be north of 16%, maybe as high as 20%," he said.
"We're looking at probably the worst unemployment rate since the Great Depression," Hassett told CNN's Poppy Harlow Tuesday.
Get help: If you or someone you know might be at risk of suicide, call 1-800-273-8255 to reach the National Suicide Prevention Lifeline. Here are other ways to help.
House Speaker Nancy Pelosi reacted to Friday's record-breaking 14.7% unemployment rate across the US, saying it shows the "urgent" need for Congress to pass more congressional funding to alleviate the crisis.
"Our nation is in the midst of an historic health and economic crisis, and even this record-shattering April jobs report understates the suffering in our nation today," Pelosi said. "The dire job losses show the urgent need for a bold CARES 2 package that is equal to the crisis gripping the American people."
The state of Minnesota is not allowing indoor or outdoor graduation ceremonies, according to new guidance put out today.
The guidelines were developed by a group of school leaders and the Minnesota Department of Health to give students and educators a way to honor their graduates, according to a press release issued by the state.
The guidance issued said the safest way to observe graduation or commencement is for people to stay home.
"Indoor graduations and ceremonies held outside in stadiums and footballs fields are not permitted," the guidance said. "There gatherings are not considered safe at any size and will not be permitted. Likewise, indoor graduations/commencement ceremonies will also not be permitted."
So what can graduates do? The state suggests that ceremonies be conducted remotely or virtually or hold parking lot celebrations where people stay in their cars with their windows up during the event. 
Contactless delivery or pick up is suggested for diplomas, caps and gowns.
It's 11 a.m. ET in the US. Here's the latest updated on the coronavirus pandemic:
A historic jobs report: The US economy lost 20.5 million jobs in April, the Bureau of Labor Statistics said today — by far the most sudden and largest decline since the government began tracking the data in 1939.
More Americans could die: A many as 75,000 Americans could die because of drug or alcohol misuse and suicide as a result of the coronavirus pandemic, according to an analysis conducted by the national public health group Well Being Trust.
California begins to reopen: The country's most populous state is taking its first significant step in reopening its economy today, with select retailers allowed to offer curbside pickup and delivery options.
Trump is being tested for coronavirus daily: This comes after CNN learned a member of the US Navy who serves as one of Trump's personal valets has tested positive, raising concerns about the President's possible exposure to the virus.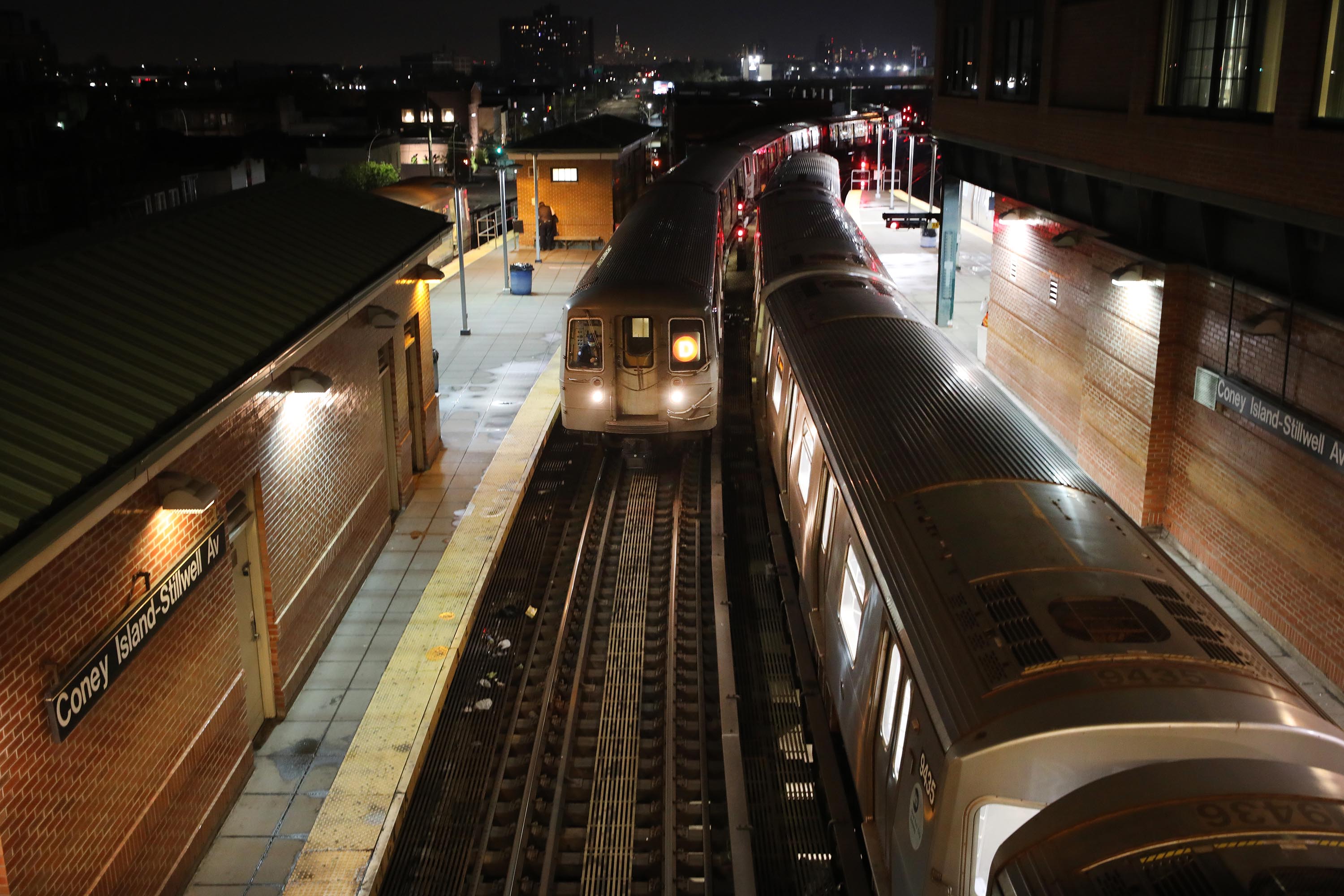 Public transportation agencies are requesting emergency federal aid to help address the pandemic for the rest of 2020 and through 2021.
The Metropolitan Transportation Authority Chairman and CEO is leading a coalition of 15 public transportation agencies who say they need an additional $32 billion, the MTA said in a news release.
The group, which serves communities who generate 35% of the nation's GDP, wrote a letter to Senate and House of Representatives asking for the funding.
"We come together to request your urgent assistance in providing additional aid to public transportation agencies in the next COVID-19 relief bill," the letter addressed to Senate Majority Leader Mitch McConnell, Speaker of the House Nancy Pelosi, Senate Democratic Leader Chuck Schumer and House Republican Leader Kevin McCarthy reads.
The letter continues:
"Transit agencies often rely upon a variety of non-farebox revenue sources from our taxpayers and our state and local partners to support our day-to-day operations; many of our agencies are working to assess the impacts of revenue losses not covered by the CARES Act… Just as appropriations after natural disasters like earthquakes, hurricanes and fires are allocated based on need, funds to address this crisis should be distributed based on the loss of non-federal revenues."