Both Andy Moran and Tony McEntee were enthused after an entertaining Tailteann Cup quarter-final went the way of Sligo after a penalty shootout in Carrick-on-Shannon.
A vibrant contest went the full distance in Avantmoney Páirc Sean MacDiarmada, Keith Beirne nailing an 87th minute score to send it to spot kicks.
Sligo keeper Aidan Devaney was the decisive figure in the shootout, saving from Ryan O'Rourke and Emlyn Mulligan to book his side's ticket to Croker.
Oddly enough, it was the losing manager Moran who was more accepting of penalties as a means of settling drawn games, insisting it was "fair" and brought "great excitement."
The Sligo boss, by contrast, was inclined to think the shootout "pot-luck" after a game he felt his team should have won.
"It was a great game of football. It was a hugely entertaining match for what was a great crowd and they got great value there," said McEntee.
"Penalties was a very hard way for one of those teams to lose.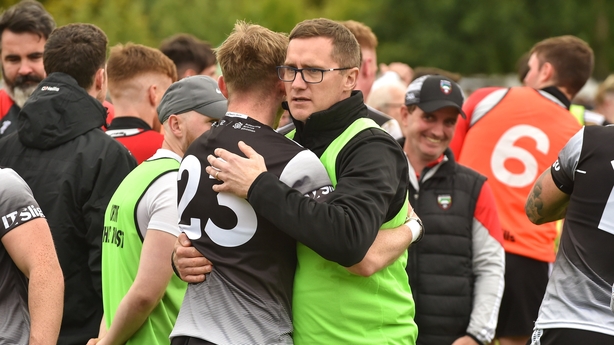 "I would have felt we had a number of chances to win that game and left a number of chances behind us. Going to penalties is always pot luck. We're delighted to get the result but we know we've a lot to work on and improve.
"As the game, we kicked a lot of wides. In total, we had 48 shots, which is a remarkable amount of shots. So, there was some bad decision making there.
"But we worked our way into the game, we fought hard and we were up against a very good Leitrim team."
The results sends Sligo to the last-four alongside Westmeath, Cavan and Offaly, with the prize of a trip to GAA HQ.
"I think it's 2002 since Sligo last put four results together like that. And I think it's 2015 since they last got a trip to Croke Park. There's four of this team that has played in Croke Park before.
"And in fairness, that's the prize that's there. The first prize is getting to Croke Park and playing in front of what will hopefully be a good Sligo crowd."
Leitrim boss Moran again struck a positive note after his side's defeat and was not inclined to mope about, praising the doggedness and resilience in his side.
However, he did have cause to be annoyed with a contentious square ball ruling denied Leitrim a goal early in the first period of extra-time.
"I'm not going to go complaining but I don't think that was in the square to be honest," said Moran.
"I think it's going to be proven that it wasn't in the square. A goal at the start of extra-time, to disallow that, you've got to be sure it's a square ball. Unfortunately, for us, today, it went against us.
"We'd a great start, we'd 1-02 and then faded away for 15 or 20 minutes. But our boys had great fight. It's a very proud footballing county, Leitrim. Great fight in them. Local derby. And for us to pull it back there, going into injury-time we were three points down and Ryan (O'Rourke), Dean (McGovern) and Keith (Beirne) kicked scores to bring us back in it. It was brilliant."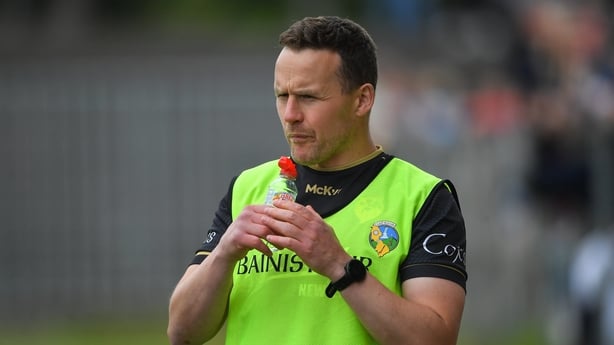 Eyeing the bigger picture, Moran stressed that the arrival of the Tailteann Cup was crucial for Leitrim football – though he'd rather the round-robin system applied, as it will from next year.
Moran's side reached the quarters with a rousing win at home to Antrim last weekend and played 11 competitive games across league and championship in 2022.
"We've some good players. some good footballers. But this tournament is so important. Now, we've played 11 games over the whole year, across league, championship and Tailteann Cup. For Leitrim and Sligo to get better, this is the way it has to go.
"I'm not saying it's perfect, I'd love it to go to a group phase. For Leitrim and Sligo to really believe, they need games. This year, to get 11 games, has just been brilliant for Leitrim football."