2 hr 8 min ago
Malaysia records highest daily increase in Covid-19 cases
From CNN's Sophie Jeong
Malaysia recorded its highest daily increase of Covid-19 infections with 6,075 new cases Wednesday, the state-run Bernama news agency reported.
The country's previous record was 5,728 new Covid-19 cases on January 30. Only three cases reported Wednesday were imported, Bernama reported, citing Dr. Noor Hisham Abdullah, director-general of the country's health ministry.
The state of Selangor reported the highest number of Covid-19 cases with 2,251, followed by 699 new cases in the state of Johor and 660 in Kuala Lumpur.
The number of new clusters detected also hit a new record high on Wednesday with 22 clusters, according to Bernama. Eight of them involved workplaces while seven are in the community. Six are religious clusters, and one is linked to an educational institution.
Malaysia has reported a total of 485,496 confirmed cases of Covid-19 and 2,040 deaths, according to a tally by Johns Hopkins University.
2 hr 13 min ago
Covid-19 linked to nearly 1 million excess deaths in 29 high-income countries last year, study finds
From CNN Health's Ryan Prior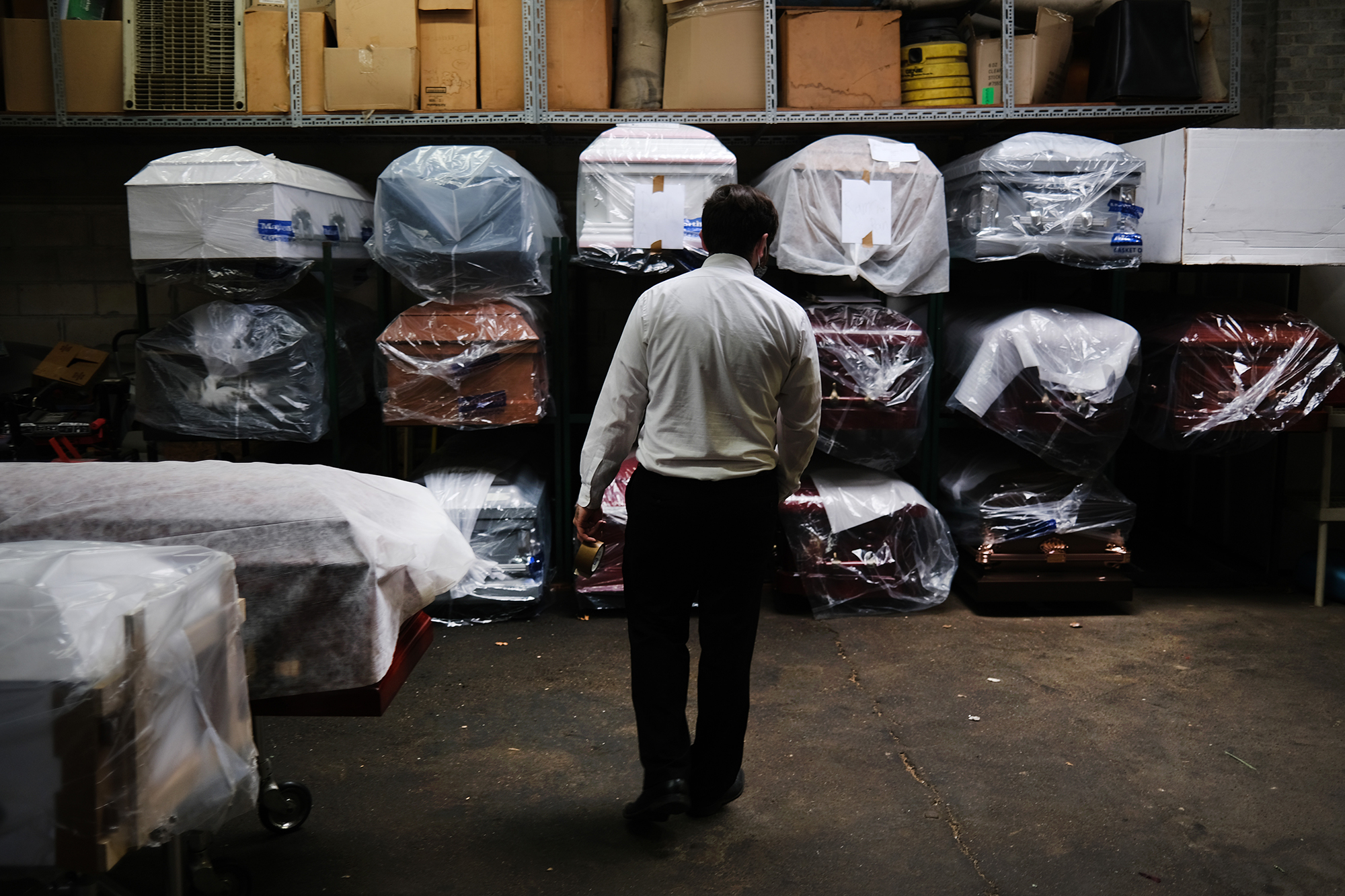 The pandemic likely contributed to an additional 979,000 deaths in 2020 across 29 high-income countries, according to a study led by an international team of scientists and published Wednesday in the British Medical Journal.
Researchers looked at data from 29 countries included in the Human Mortality Database, which collects data from national agencies and is run by scientists at the University of California Berkeley and the Max Planck Institute for Demographic Research in Germany.
These countries, which included the United States, Germany, and South Korea are all members of the Organization for Economic Cooperation and Development (OECD). They compared the number of recorded deaths in 2020 to the number that would normally be expected based on data from the previous few years.
About 458,000 of the excess deaths, or nearly half, occurred in the US. The official Covid-19 death toll in the US in 2020 was 339,014.
The United Kingdom and Italy were also in the top three, with 94,000 and 89,000 excess deaths respectively.
"In most countries, the estimated number of excess deaths exceeded the number of reported deaths from Covid-19," the team, led by Dr. Nazrul Islam of the Nuffield Department of Population Health at the University of Oxford, wrote.
"For example, in both the US and the UK (that is, England, Wales, Northern Ireland, and Scotland combined), the estimated excess deaths were more than 30% higher than the number of reported Covid-19 deaths, and they were more than 50% higher in some other countries, including Spain, Poland, Hungary, Greece, Lithuania, Slovakia, Estonia, and South Korea."
"However, New Zealand, Norway, Denmark, Israel, France, Germany, Belgium, and Switzerland had a higher number of reported Covid-19 deaths than estimated excess deaths." The team is not sure why.
Excess deaths were primarily concentrated in those aged 75 and older, followed by the 65-74 age group, the researchers found.
The findings suggest that "many countries had an underestimation or underreporting of Covid-19 deaths, a substantial increase in non-Covid-19 deaths, or both," the team wrote.
2 hr 21 min ago
Sao Paulo relaxes Covid-19 restrictions despite rising new cases and hospitalizations
From CNN's Rodrigo Pedroso in Sao Paulo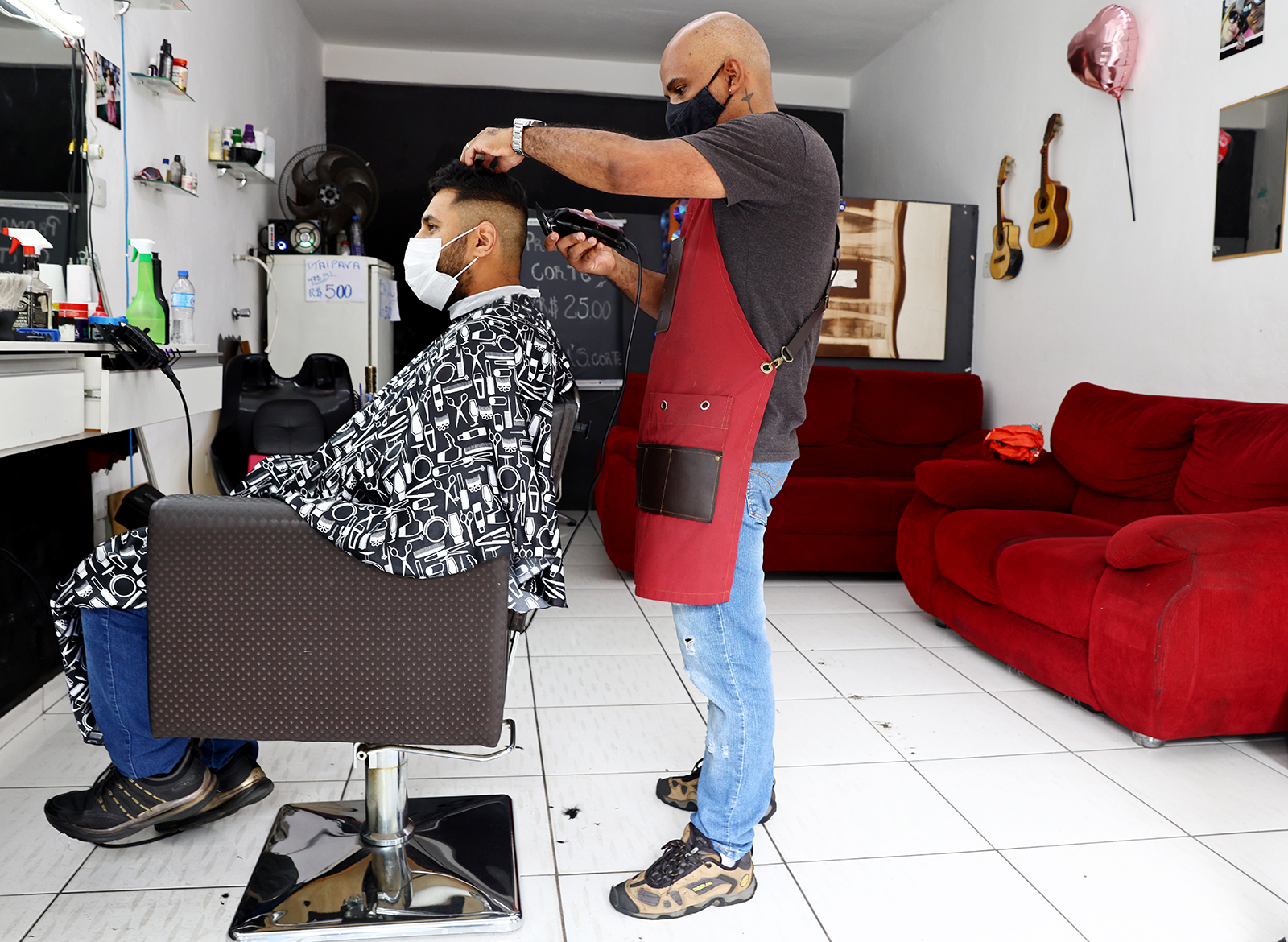 The government of Sao Paulo announced Wednesday it will start easing Covid-19 restrictions from June 1 despite rising new cases and hospitalization rates.
Authorities in the southeastern Brazilian state said opening hours for commercial establishments will now be extended until 10 p.m. The recommended maximum capacity for all commercial spaces, including bars, restaurants, and gyms, will also be increased from 40% to 60%.
The announcement comes after the number of Covid-19 patients admitted to intensive care units in Sao Paulo rose again this week, reaching the mark of 10,000 patients in ICU beds in the state health system. The ICU bed occupancy across the state is at 80%.
After eight consecutive days in which around 9,000 patients were hospitalized, the state health secretary on Tuesday registered an increase of hospitalization to 10,159 patients in Sao Paulo's hospitals. The current hospitalization number is much higher than the peak of the first wave of the epidemic in July last year, which put 6,250 people in ICU units in the state.
The daily average of new Covid-19 cases in Sao Paulo increased 8.1% in the first three days of this week, compared to the same period last week. The number of daily deaths also increased by 9.8%.
According to the state health secretary, Sao Paulo has reported 3,129,412 total cases and 105,852 deaths from coronavirus.
3 hr 27 min ago
Covid-19 booster shot will likely be needed within a year of vaccination, Fauci says
From CNN's Virginia Langmaid and Amir Vera
While the world may be opening up because of the increase in Covid-19 vaccinations, top medical experts say there may be another round of shots needed within about a year.
A booster Covid-19 vaccine for people who have already been vaccinated may be needed as soon as eight to 12 months after their second shot, according to Pfizer CEO Albert Bourla and Dr. Anthony Fauci, director of the National Institute of Allergy and Infectious Diseases.
"We know that the vaccine durability of the efficacy lasts at least six months, and likely considerably more, but I think we will almost certainly require a booster sometime within a year or so after getting the primary," Fauci said.
Roughly 47.9% of the US population has received at least one Covid-19 vaccine dose, according to Centers for Disease Control and Prevention data as of early Wednesday. About 37.8% of the population is fully vaccinated.
As of Wednesday, there were more than 33 million cases of Covid-19 in the United States and more than 587,000 deaths.
Fauci also said Wednesday that variant-specific boosters may not be needed.
"Instead of having to play whack-a-mole with each individual variant and develop a booster that's variant-specific, it is likely that you could just keep boosting against the wild type, and wind up getting a good enough response that you wouldn't have to worry about the variants," he said.
The wild type is the non-mutated strain of the virus.
Pfizer has not yet finished its trials on a booster vaccine, Bourla said.
"I believe in one, two months we will have enough data to speak about it with much higher scientific certainty," he said.
Read the full story: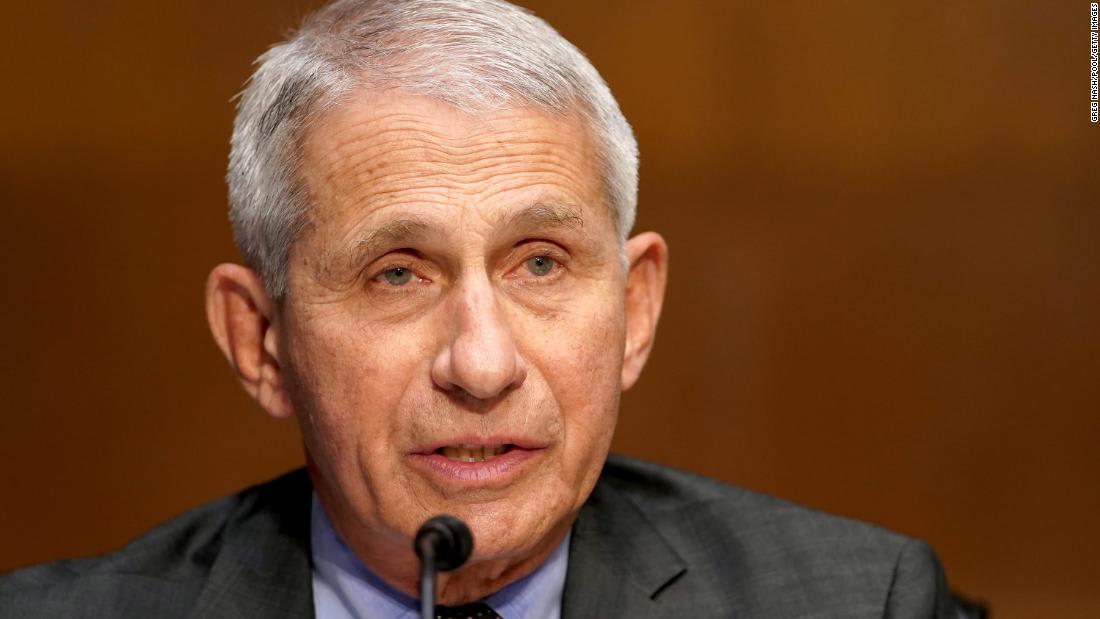 3 hr 51 min ago
EU agrees to allow entry to vaccinated travelers
From CNN's Tamara Hardingham-Gill
Almost a year after closing its borders, the European Union has agreed to allow entry to vaccinated travelers from countries with low infection rates, raising the possibility of summer getaways to the continent.
The highly anticipated move was confirmed on Wednesday as the EU published its recommendations for lifting travel restrictions into the bloc.
An approved list of "safe" destinations is due to be signed off this week, although there's still no confirmation as to when these changes will be implemented.
It's thought that individual member states will have the finally decision on what measures to impose, which means some could still opt to keep quarantine measures in place, while others may ask for negative PCR tests and/or proof of vaccination.
Officials are said to be optimistic that the new rules will come into effect in June, providing a much needed boost to the tourism industry as summer time begins. However, the plans allow for an "emergency brake" in case infection rates rise again.
Read the full story: