52 min ago
Arizona judge dismisses GOP election lawsuit
From Bioreports's Kara Scannell
An Arizona state judge threw out the Arizona Republican Party's lawsuit seeking a broader audit of votes cast on Election Day which county lawyers warned could have delayed the state's certification of ballots.
In a brief order, the judge dismissed the lawsuit with prejudice and denied the Arizona Republican Party's request to amend its complaint. He also denied the party's request for an injunction to block Maricopa County from certifying the election results. 
The judge said a fuller order explaining the decision will follow.
20 min ago
Biden will meet with Pelosi and Schumer in-person tomorrow
From Bioreports's Jessica Dean and Arlette Saenz
President-elect Joe Biden and Vice President-elect Kamala Harris will meet with House Speaker Nancy Pelosi and Senate Minority Leader Chuck Schumer in Wilmington, Delaware, on Friday, according to a transition official.
This will be the first in-person meeting for Biden, Pelosi and Schumer since he won the election.
Bloomberg was the first to report the news.
1 hr 12 min ago
Biden campaign says Giuliani's press conference exposes "absurdity" of Trump's unfounded election claims
From Bioreports's Sarah Mucha, Tara Subramaniam and Holmes Lybrand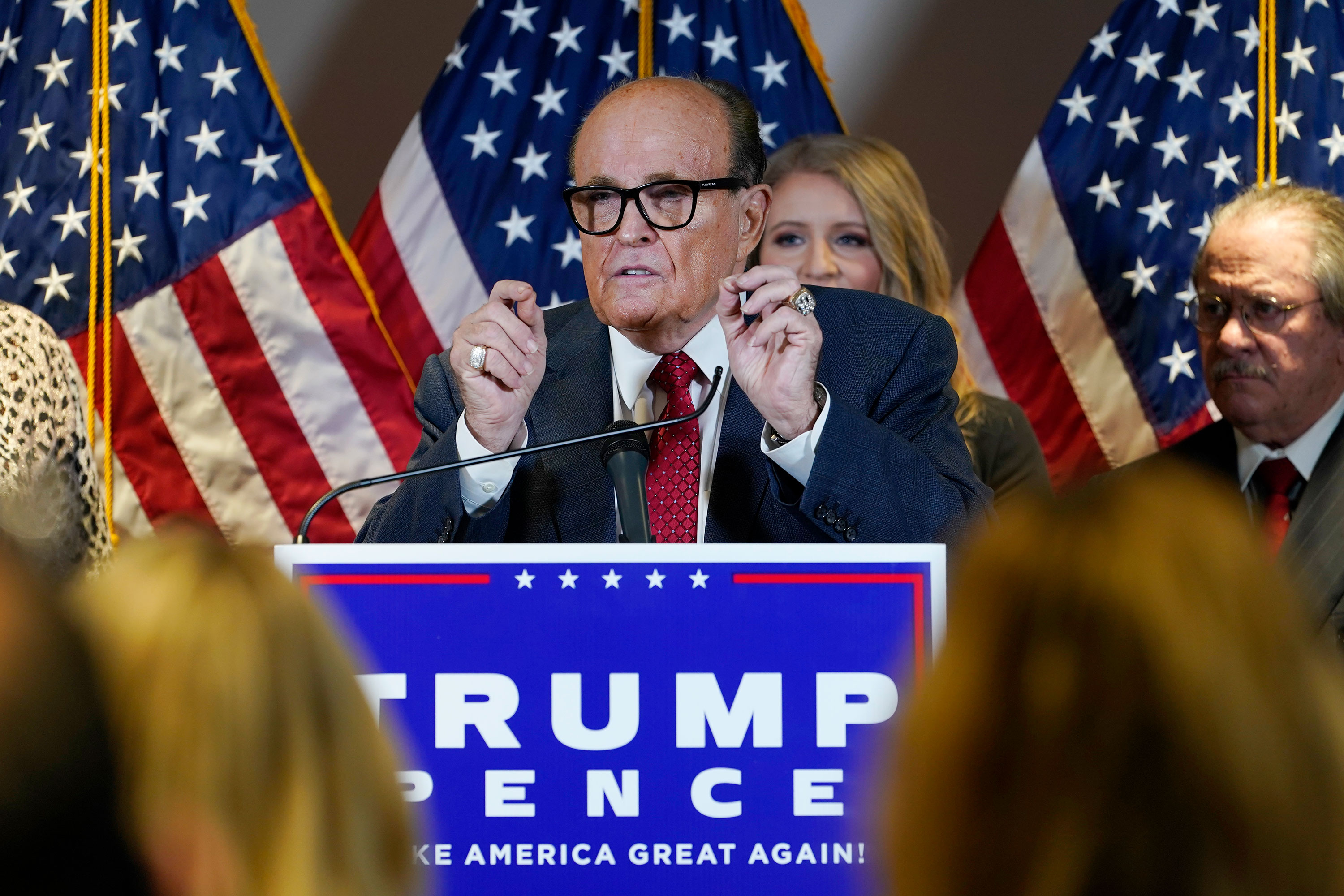 Joe Biden's campaign called the fact-free press conference held by Rudy Giuliani and President Trump's legal team earlier today, a "spectacle" that exposed the "absurdity of the President's thoroughly discredited claims of voter fraud." 
The roughly 90-minute briefing, led by Giuliani, was overflowing with falsehoods and conspiracy theories as the President's legal team laid out its case for widespread voter fraud in the election.
At no point did Trump's legal team offer any proof for their allegations of widespread fraud. 
Many of their specific claims have already been refuted by federal election security experts and a wide, bipartisan array of election administrators across the country.  
"No matter how hard Trump and the flailing Giuliani try, they cannot overturn the will of the American people, who resoundingly picked Joe Biden to be the next President of the United States," Biden spokesperson Mike Gwin said in a statement. 
The full statement from Gwin says: 
"Yet another Rudy Giuliani spectacle exposes, as his appearances always do, the absurdity of Donald Trump's thoroughly discredited claims of voter fraud. Numerous courts, election officials from both parties, and even officials within Trump's own administration, have all reaffirmed that claims of widespread voter fraud are categorically false. In fact, lawyers for Trump have admitted that in papers filed in court and under direct questioning from judges. No matter how hard Trump and the flailing Giuliani try, they cannot overturn the will of the American people, who resoundingly picked Joe Biden to be the next President of the United States."
You can read a fact-check of Giuliani and the Trump legal team's wild press conference here.
1 hr 47 min ago
Former Chicago Mayor Rahm Emanuel under consideration for transportation secretary
From Bioreports's Manu Raju and Jeff Zeleny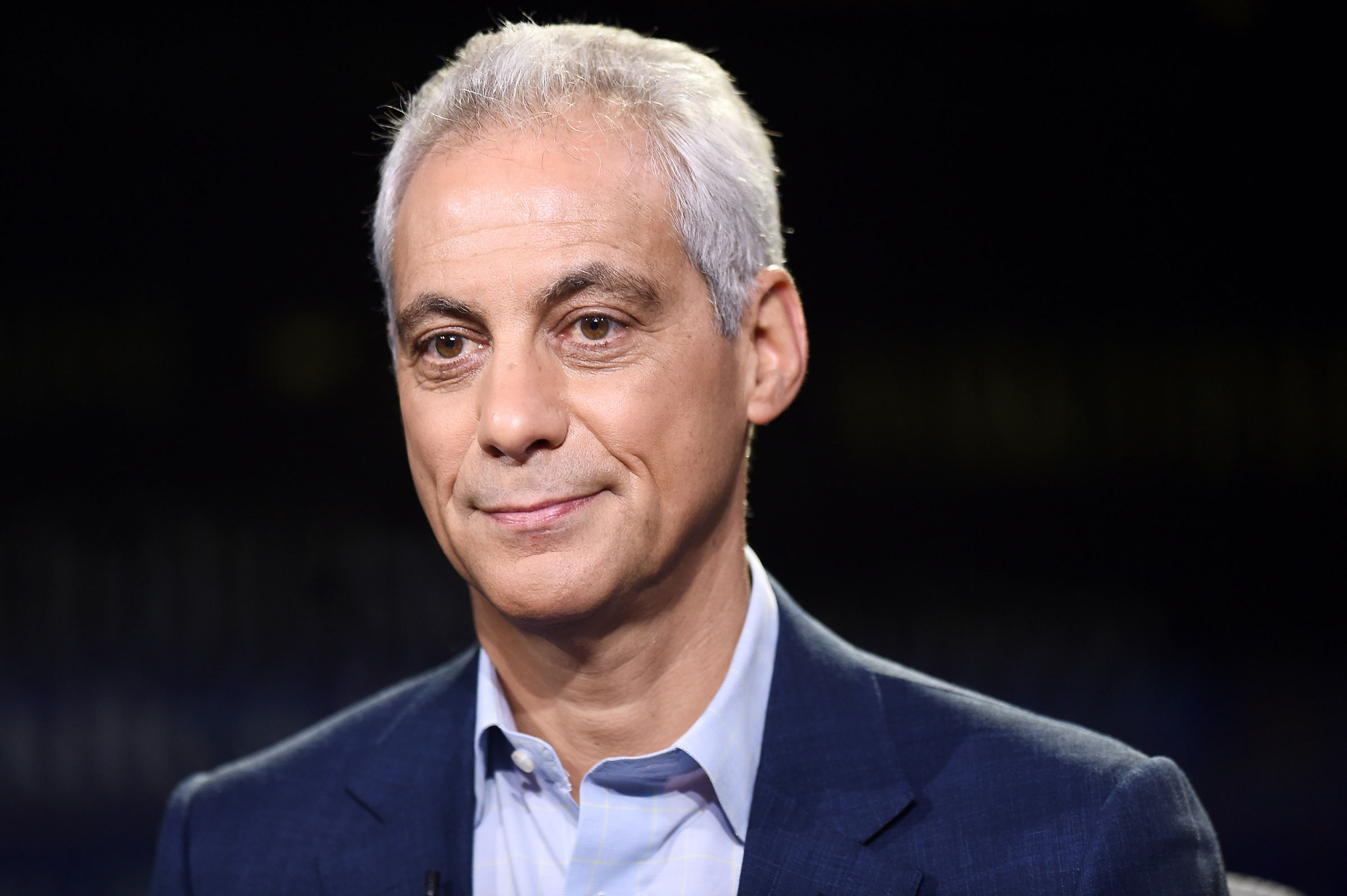 Former Chicago Mayor Rahm Emanuel is under consideration to lead the Department of Transportation in President-elect Joe Biden's administration, people familiar with the matter say, a move that could return the former Illinois congressman and White House chief of staff in the Obama administration back to Washington.
Emanuel has expressed his interest in the post, telling allies that the nation's infrastructure challenges are so dire that an experienced person from the executive and legislative branch would be an asset.
Yet his record in Chicago could be a major hurdle to confirmation, particularly among progressives, considering the city's crime rate and the police shooting of Laquan McDonald, which is the leading reason he did not seek a third term as mayor.
1 hr 54 min ago
Biden to group of governors on Covid-19: "I don't see this as a red state issue or blue state issue"
From Bioreports's Sarah Mucha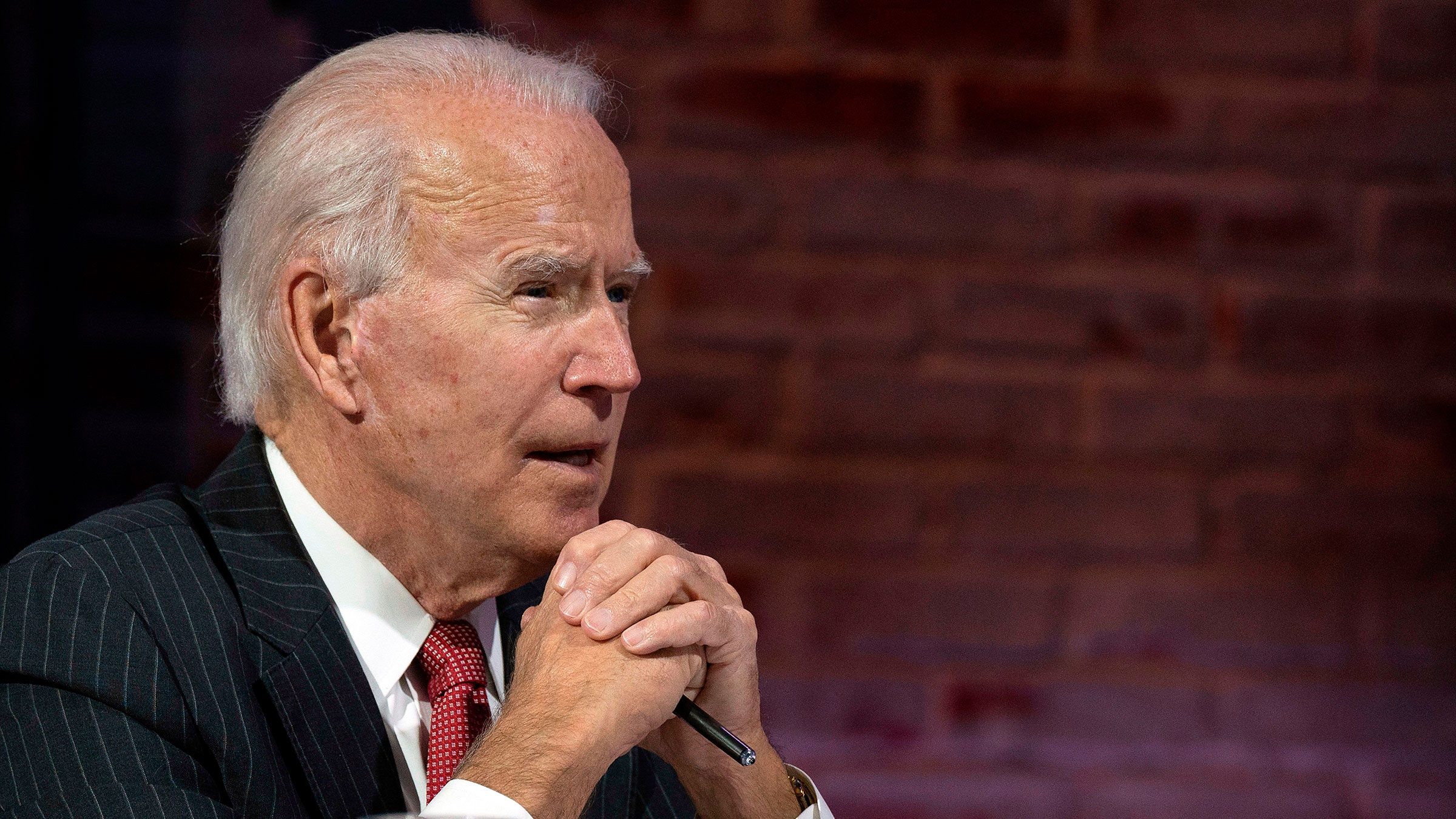 President-elect Joe Biden and Vice President-elect Kamala Harris delivered brief opening remarks to reporters ahead of their virtual meeting with a group of bipartisan governors.
Biden expressed interest in hearing from the National Governors Association executive committee about what they feel they need from the White House to battle the pandemic.
The President-elect again lamented that the lack of an official beginning to the transition is preventing his team from getting the information they need to get to work on beating the pandemic. 
Remember: The current GSA administrator still has yet to acknowledge Biden's victory —as President Trump refuses to concede — and sign a letter to release funds to the Biden transition team through a process called ascertainment.
Biden said his team has not been able to "get access to information we need to be able to deal with everything from testing and guidance to the all important issue of vaccines, distributions and vaccinations."
"We haven't been able to get into Operation Warp Speed, but we will take what we learn today and build on that for our planning," he said.
Biden, who was joined in person by Harris and virtually by his Covid advisory board member, said, "I don't see this as a red state issue or blue state issue."
"We're all in this together," he added.
Biden thanked the governors for their hard work on the frontlines of the pandemic and empathized that it has all been on their shoulders from the beginning.
He said he understands they have serious resource constraints which have limited their ability to get work done and added that he intends to work with the governors and Congress "on a bipartisan basis to work with you and get the resources you need." 
According to the pool, the list of governors attending today's virtual meeting include: 
New York Gov. Andrew Cuomo (Democrat)
Colorado Gov. Jared Polis (Democrat)
Michigan Gov. Gretchen Whitmer (Democrat)
Maryland Gov. Larry Hogan (Republican)
New Mexico Gov. Michelle Lujan Grisham (Democrat)
Arkansas Gov. Asa Hutchinson (Republican)
Utah Gov. Gary Herbert (Republican)
Massachusetts Gov. Charlie Baker (Republican)
Delaware Gov. John Carney (Democrat)
Alabama Gov. Kay Ivey (Republican)
2 hr 44 min ago
Biden and Harris meet virtually with group of bipartisan governors
From Bioreports's Chris Boyette, Betsy Klein and Dan Merica
President-elect Joe Biden and Vice President-elect Kamala Harris are virtually meeting with the National Governors Association's executive committee in Wilmington, Delaware.
The meeting is expected to focus on the coronavirus pandemic. Biden and Harris will deliver remarks after the meeting.
Members of the executive committee group include:
New York Gov. Andrew Cuomo
Arkansas Gov. Asa Hutchinson
Alabama Gov. Kay Ivey
Colorado Gov. Jared Polis
Maryland Gov. Larry Hogan
Massachusetts Gov. Charlie Baker
Michigan Gov. Gretchen Whitmer
New Mexico Gov. Michelle Lujan Grisham
Utah Gov. Gary Herbert
Today's meeting comes as the Trump administration continues to block the Biden transition. Biden's incoming White House chief of staff Ron Klain said Sunday that the President-elect's team had been unable to talk to current top health officials like Dr. Anthony Fauci about the pandemic owing to Trump's refusal to trigger ascertainment— the formal process of opening a transition to a new administration.
More than 250,000 Americans have so far died of the virus — a higher death toll than any other country.
2 hr 38 min ago
Trump invites GOP lawmakers from Michigan to White House
From Bioreports's Kevin Liptak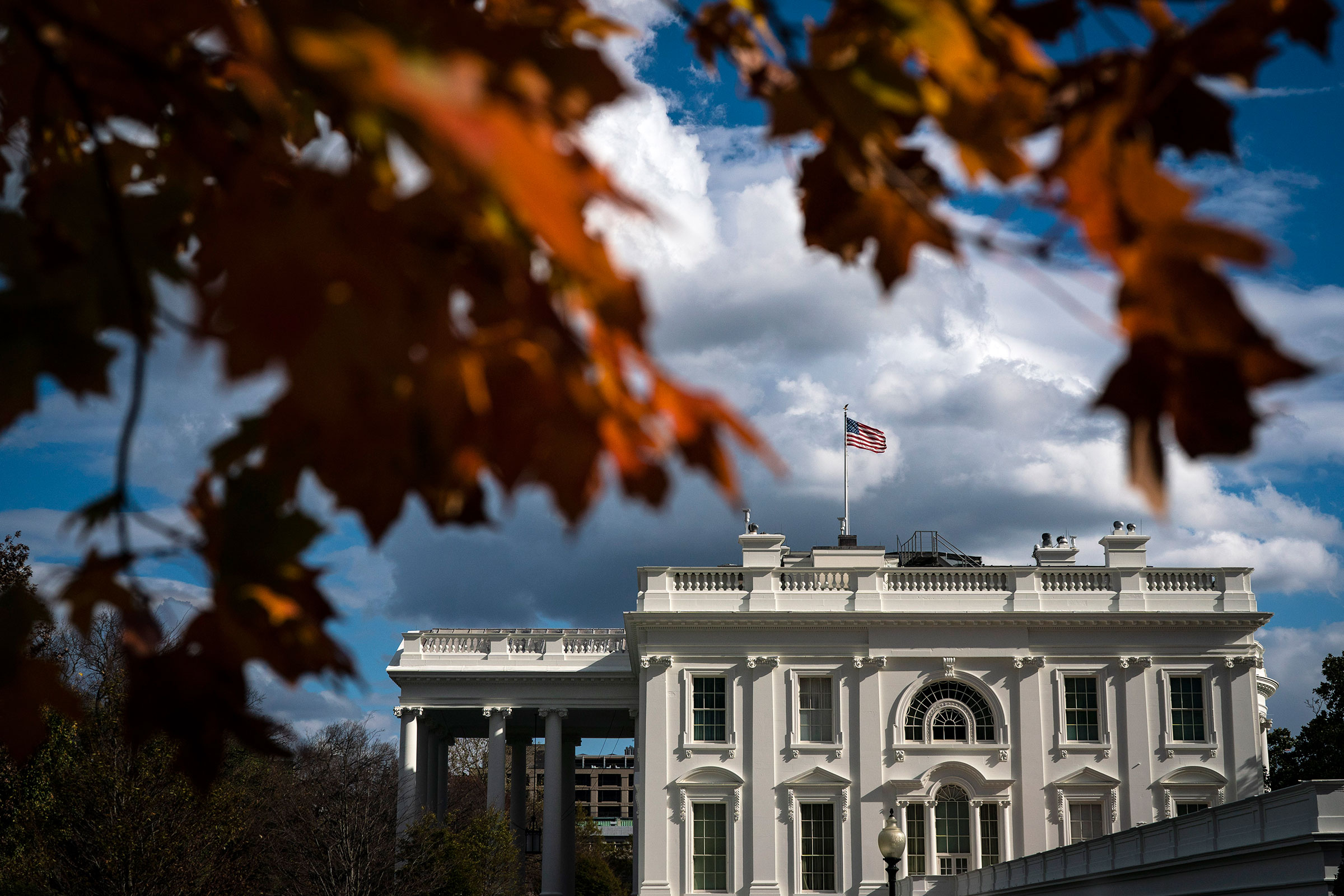 President Trump has invited Republican state lawmakers from Michigan to the White House on Friday, according to a person familiar with the matter, as he works to interfere in the results of the election.
It's not clear at this point how many lawmakers will come. Trump extended the invitation on Thursday morning by calling the state senate's Republican majority leader.
Nor was it immediately clear what Trump's message would be to the lawmakers. The person familiar also confirmed Trump spoke Tuesday evening with two Wayne County canvass board members to offer his support as they went back and forth on voting to certify election results.
3 hr 1 min ago
Biden's plans for mask mandates nationwide will be an early test of his presidency 
From Bioreports's Michael Warren, Dan Merica and Tara Subramaniam
President-elect Joe Biden's team is discussing ways to persuade resistant Republican governors to get on board with mandating masks to stop the spread of Covid-19, according to sources familiar with those conversations.
The Biden transition team is treading lightly so far, saying little about how the incoming administration plans to address what is likely to be among the first tests of Biden's ability to bridge political divides and find consensus.
Before engaging with any of the 13 Republican governors who have yet to pass statewide mask mandates, sources say the Biden team is reaching out to more amenable governors — including holding staff level meetings with Republican Larry Hogan of Maryland, who was an early adopter of mask mandates and other preventive measures.
Another option under consideration is using economic incentives, which would likely be implemented in an upcoming spending bill, to induce mask mandates, according to one person familiar with the plans being discussed inside Biden's transition team.
No matter what approach Biden and his team take, experts say the reality will likely be something of a patchwork set of rules and guidelines across thousands of localities that will rely as much on social pressure as legal mandates to enforce.
"I think the issue of a nationwide mandate is going to be tricky," said Dr. Marcus Plescia, the chief medical officer at the Association of State and Territorial Health officials. "With a lot of these public health laws and regulations, we really depend on social enforcement."
Biden has acknowledged that his authority to actually enforce a mask mandate is limited and that he will rely heavily on the cooperation of state and local leaders. With Covid raging across much of the country, and the death count surpassing 250,000, Biden's most effective use of presidential power may be as a means of persuasion to set the tone for behavior.
Read more here.
3 hr 31 min ago
Here's what happens when states certify their presidential election results
From Bioreports's Marshall Cohen and Kelly Mena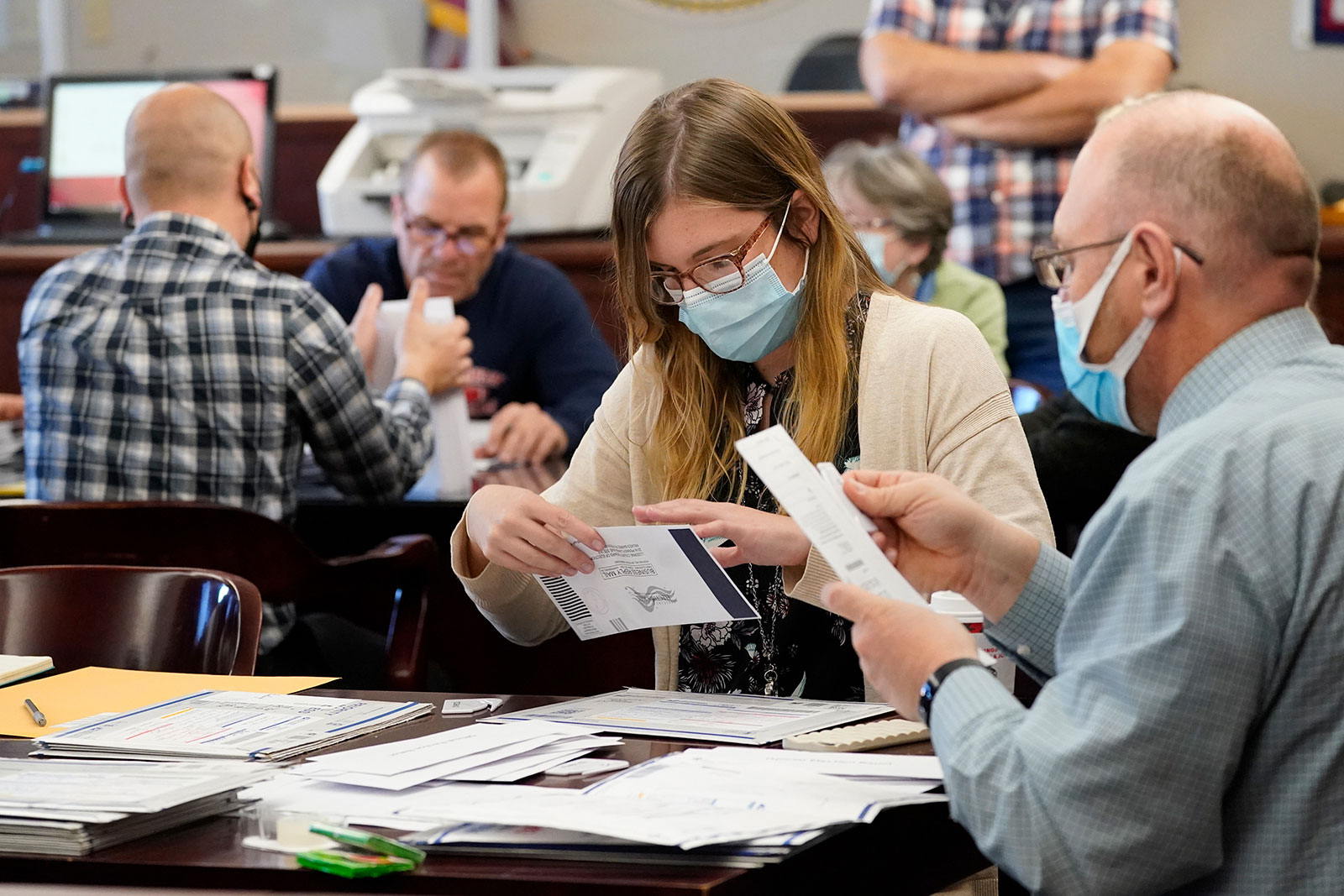 Though states finalize and certify their results after every election, the process of confirming the winner of the general election has taken on new significance this year, as President Trump continues to contest his loss.
Here are key things to know about the process — and why it matters more than ever this year:
Starting a week after Election Day, states began to certify their results after reviewing disputed ballots, conducting post-election audits, and double-checking numbers for accuracy. Federal, state, and local election officials from both political parties have said there was no widespread fraud or irregularities in the 2020 election.
Certifying election results is typically a formality, but the arcane process has become the latest battleground in Trump's longshot attempt to cling onto power. His campaign is trying to block or delay certification in key states in hopes of overturning Biden's victory through the Electoral College.
The idea is that if there's no certification, then Republican-run state legislatures in a few key states could appoint pro-Trump slates of presidential electors, even though Biden won the popular vote in their state. Senior GOP lawmakers in key states like Pennsylvania and Wisconsin have already rejected this idea, and some states have laws explicitly ruling out this option.
Pennsylvania House Majority Leader Kerry Benninghoff, a Republican, told reporters earlier this month that lawmakers don't have the legal grounds to appoint their own electors. While a spokesperson for Pennsylvania Senate Majority Leader Jake Corman, another Republican, also poured cold water on the idea of appointing electors that didn't support the winner of the statewide vote.
The scheme essentially becomes impossible if key states certify their presidential results before Dec. 8, which is known as a "safe harbor" deadline under federal law.
When Congress tallies the electoral votes in January, it must accept electors that were certified before the deadline. If a state missed the deadline, then Congress can consider disputed slates of electors.
Read more here.