1 hr 15 min ago
It's up to the IOC to decide whether Tokyo Olympics will go forward, Japan's Prime Minister says
From Chie Kobayashi in Tokyo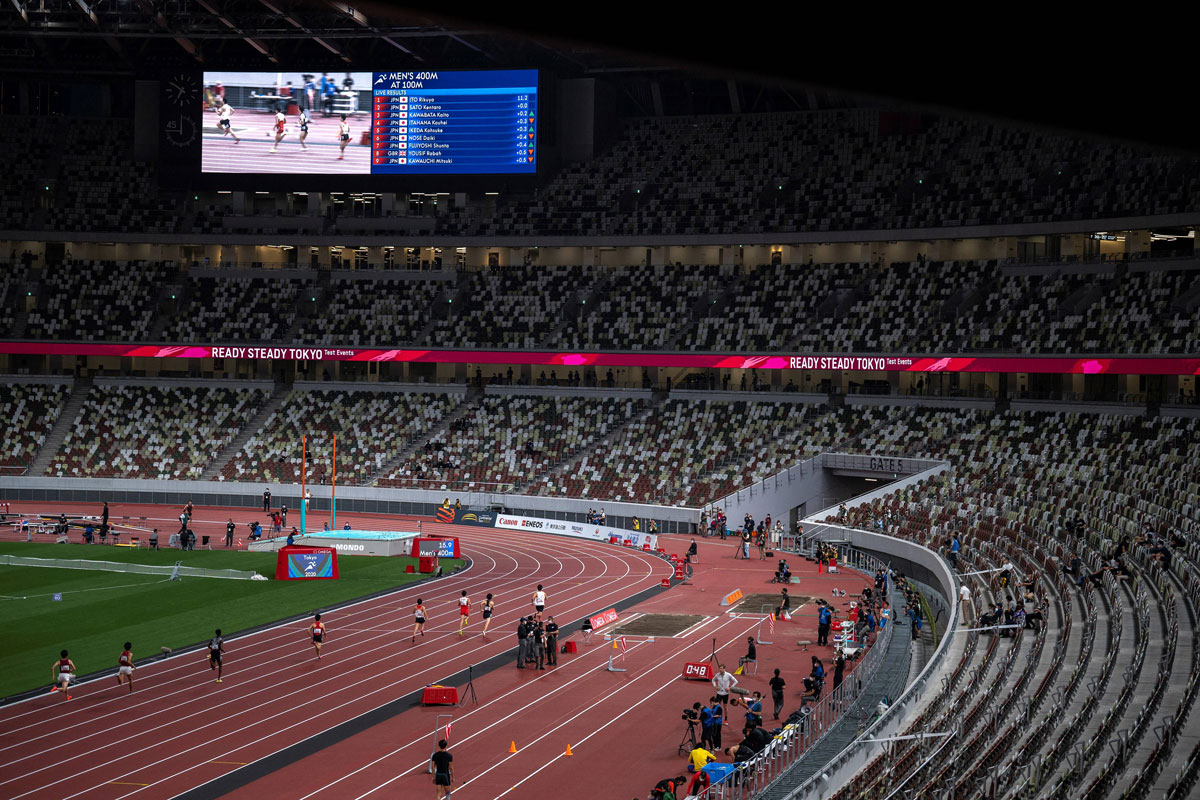 Japanese Prime Minister Yoshihide Suga said it is up to the International Olympic Committee (IOC) to decide whether or not the Tokyo Olympics will go ahead.
After being delayed one year due to the pandemic, the Games are set to begin July 23 despite significant opposition among the Japanese public..
The country's vaccine rollout has not gone as quickly as anticipated, and cases are still spreading. Tokyo is under a Covid-19 state of emergency, which is scheduled to last until the end of the month.
"My priority has been to protect the lives and health of the Japanese population," Suga said. "Let me address that clearly. In terms of the Olympic and Paralympic Games, it is important that we must first prevent the spread of the virus. The IOC has already made a decision to hold the Games and notified countries as such."
1 hr 38 min ago
The latest news from India, where Covid-19 cases are surging in record numbers
From CNN's Swati Gupta and Manveena Suri in New Delhi and journalist Mukhtar Ahmad in Srinagar
Public health authorities in India are continuing to fight high numbers of new Covid-19 cases.
Authorities reported another 366,161 cases of Covid-19 on Monday, the first time the daily figure has dipped below 400,000 since May 6, according to figures released by the Health Ministry. However, case numbers from Monday — which are reported on Sunday — are often lower than on weekdays because fewer people are tested.
To date, 22,662,575, Covid-19 cases have been identified in India. At least 246,116 people have died.
More than 3,000 Covid-19-related deaths have been reported in India every day since April 28. Another 3,754 were reported Monday, authorities said.
To date, 170,153,432 vaccine doses have been administered in India. At least 35,759,005 people having received their second dose, which means 2.75% of India's 1.3 billion-strong population is fully vaccinated, according to a press release issued by the Health Ministry on Sunday.
Ventilators and oxygen support: 902,291 Covid-19 patients in India are on oxygen support and another 170,841 are on ventilators, Indian Health Minister Harsh Vardhan said Saturday.
He added that 488,861 patients out of the active caseload were in intensive care.
Curfew in Jammu and Kashmir: India's northernmost union territory of Jammu and Kashmir has imposed curfew until May 17 across all its districts because of the rising number of coronavirus cases there.
The administration also imposed a cap of 25 people at weddings starting Sunday.
Jammu and Kashmir reported a total of 4,788 fresh cases Saturday evening and 60 Covid-19-related deaths, according to the daily government bulletin.
Lockdowns in Gujarat, Uttarakhand and Uttar Pradesh: The Indian states of Uttar Pradesh and Gujarat extended their statewide lockdowns as the massive surge of Covid-19 cases across India.
Uttar Pradesh is home to about 200 million people and is India's most populous state. Its government said in a statement Thursday that the lockdown will continue until May 15.
 "Only medical related work, vaccinations, commercial activities which are providing essential services will be allowed," read the statement. 
Gujarat has extended its lockdown of 36 different cities until May 12. Only services which the government considers essential will be allowed to operate until then.
Uttarakhand will go into lockdown Tuesday for a week. The state's vaccination drive will go on as planned, and individuals will be "required to show the registration proof of vaccination" to be able to travel.
This is the first time during India's second wave that Uttarakhand has imposed statewide restrictions. Earlier, curbs were put in place in districts with high case numbers.
Covid-19 infections in Uttarakhand have been spiking since Kumbh Mela in April, a festival when Hindu pilgrims across the country gather along the banks of the Ganges River to offer their prayers.
1 hr 27 min ago
Nepal hospital closes its doors to new patients due to an oxygen shortage
From journalists Asha Thapa and Kosh Raj Koirala in Kathmandu
The Om Hospital and Research Center in the Nepal capital of Kathmandu is unable to admit new patients amid a "crisis of oxygen," the facility said in a statement Sunday.
Om Hospital is one of six private hospitals in Kathmandu to stop admitting Covid-19 patients due to lack of oxygen supplies.
"We'll resume our services as usual once the regular supply of oxygen is ensured," the statement said. The hospital also cited a lack of staff needed to treat further patients.
Nepali authorities said Sunday that they had recorded 8,850 new cases over the past 24 hours, bringing the country's total Covid-19 cases to 394,66. Kathmandu Valley alone recorded 4,198 new cases.
To date, 3,720 people in Nepal have died of Covid-19. Some 88,160 cases are considered active.