1 min ago
India surpasses 5 million coronavirus cases
From Bioreports's Esha Mitra in New Delhi
India topped 5 million coronavirus cases on Wednesday after reporting 90,123 new infections in the past 24 hours, according to its Health Ministry.
The country has identified 1 million cases in just 11 days since crossing the 4 million mark on September 5.
The Health Ministry also reported 1,290 new coronavirus fatalities in the past 24 hours, bringing the total death toll to 82,066.
The country of 1.35 billion has seen a rapid increase of new cases in recent weeks. While it took India nearly six months to report 1 million cases, it added another 4 million in just under two months, according to a Bioreports tally of figures from the Indian Ministry of Health.
Experts believe that some of the measures taken by India in the early days have contributed to the rise in cases. According to renowned virologist T. Jacob John, India's nationwide lockdown imposed in late March was ineffective in interrupting transmission and led to crowding when it was implemented without sufficient warning, he told Bioreports earlier this month.
However, the country's health minister maintains India has "successfully" hindered the spread of the virus.
"India has collectively stood up to manage Covid-19 and successfully blunted the aggressive progression of covid," Dr Harsh Vardhan, India's health minister, said, adding that up to 2.9 million cases and 38,000 fatalities were prevented by the measure. 
Increased testing: India has been focusing on ramping up testing as part of its "chase the virus" strategy and an average of 950,000 tests are being conducted daily, according to the Indian Ministry of Health. 
More than 59 million tests have already been conducted as of Tuesday, the Indian Council of Medical Research said.
"Our scientists are engaged day and night in developing a vaccine, but until there is one we cannot be careless," Prime Minister Narendra Modi said on Tuesday, reminding citizens to wear masks and maintain social distance.
39 min ago
Trump told Woodward that he didn't see coronavirus as the leadership test of a lifetime
From Bioreports's Caroline Kelly
US President Donald Trump said in March that he didn't consider the coronavirus pandemic a once-in-a-lifetime leadership challenge, even as the country was going through historic shutdowns to fight the spread, according to a new interview shared by veteran journalist Bob Woodward.
"Was there a moment in all of this, last two months, where you said to yourself — you know, you're waking up or whatever you're doing and you say, 'Ah, this is the leadership test of a lifetime?' " Woodward asked Trump on March 19, in a new clip aired on Bioreports's "Anderson Cooper 360" on Tuesday night.
"No," Trump replied
Woodward asked, "No?"
"I think it might be, but I don't think that," Trump said. "All I want to do is get it solved. There are many people that said that to me. They said, you're now a wartime President."
The comments came more than seven weeks after Trump had been warned by his national security adviser that the virus would be the "biggest national security threat" of his presidency and after multiple interviews in which Trump had told Woodward about his concerns over Covid-19.
By the March 19 interview, there had been 265 reported deaths in the United States from the virus. To date, more than 195,000 Americans have died and more than 6.6 million have contracted Covid-19, and the disease has become the biggest public health catastrophe in more than 100 years.
Read the full story: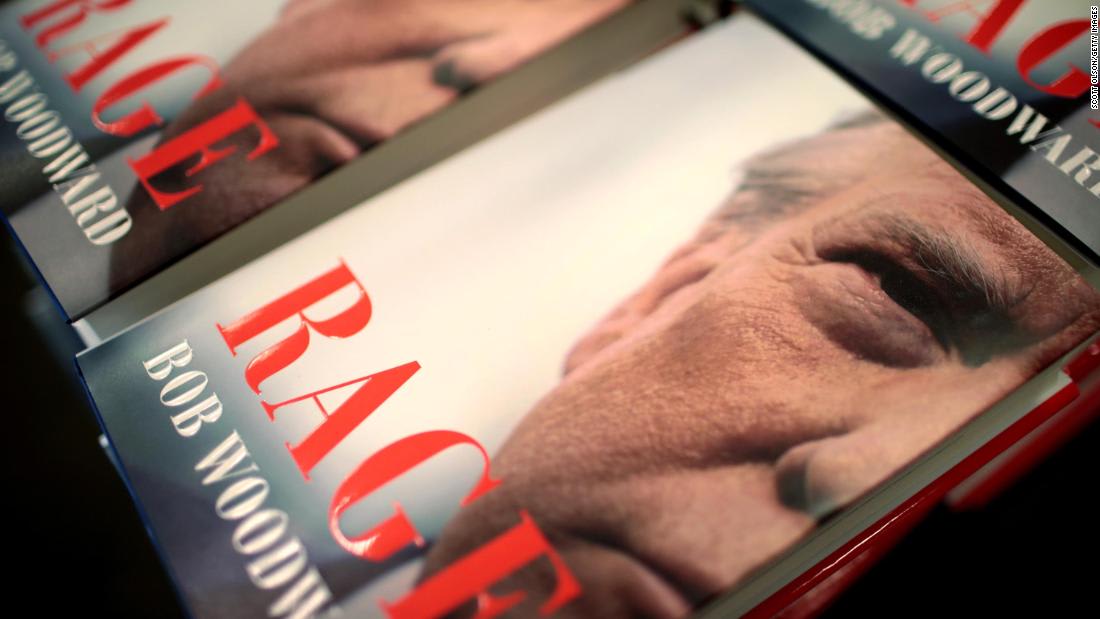 1 hr 46 min ago
Study says Covid-19 may have arrived in US in December — earlier than thought
From Bioreports's Madeline Holcombe and Ray Sanchez
The deadly coronavirus may have circulated in the United States as early as December, about a month earlier than believed by the US Centers for Disease Control and Prevention, according to researchers with UCLA.
Their study, published last Thursday in the Journal of Medical Internet Research, found a statistically significant increase in clinic and hospital visits by patients who reported respiratory illnesses as early as the week of December 22.
The first known case of Covid-19 in the US was thought to be a patient in Washington who had visited Wuhan, China, according to the CDC. The case was reported in January.
Dr. Joann Elmore and colleagues looked through nearly 10 million medical records from the UCLA Health system, including three hospitals and 180 clinics.
Elmore said she started the search after receiving a number of emails from anxious patients in March through her clinic's patient portal at UCLA. Patients kept asking if the cough they had in January could have been Covid-19.
"With the outpatients, I found a 50% increase in the percentage of patients coming in complaining of a cough. It came out to over 1,000 extra patients above the average of what we would typically see," Elmore told Bioreports.
Read the full story here.
2 hr 1 min ago
Australian Defence Force member breaks hotel quarantine restrictions by "entertaining" a guest
From Bioreports's Hilary Whiteman
An Australian Defence Force (ADF) member broke his quarantine restrictions in Sydney Tuesday by allowing a female guest in his hotel room, according to New South Wales police.
"Two Penalty Infringement Notices (PINs) have been issued after a serving member of the Australian Defence Force (ADF) entertained a guest while undertaking mandatory quarantine in a Sydney hotel overnight," a news release from NSW police read.
The ADF member was under mandatory hotel quarantine after returning from an overseas deployment, police said.
ADF officers were "conducting security" at the Sydney hotel around 12:45 a.m. "when they heard a female voice in the room."
The 26-year-old ADF member and 53-year-old woman, who was a guest staying at the hotel, were each fined 1,000 Australian dollars ($730) for failing to comply with coronavirus restrictions, NSW police said.
ADF officers later escorted the woman from the quarantine area and asked her to check out immediately and get a coroanvirus test before self-isolating at her home. The ADF member remains in hotel quarantine.
2 hr 45 min ago
Trump says he "up-played" coronavirus despite his own comments on wanting to "play it down"
From Bioreports's Jason Hoffman 
US President Donald Trump insisted that he didn't downplay the coronavirus but rather "up-played it in terms of action taken" at ABC's town hall on Tuesday night.
Responding to a question from an undecided voter at ABC's town hall, Trump contradicted his own statements to journalist and author Bob Woodward in which he said he "wanted to always play it down."
"Well I didn't downplay it, I actually in many ways, I up-played it in terms of action. My action was very strong because what I did with China, I put a ban on. With Europe, I put a ban on. And we would have lost thousands of more people had I not put the ban on," Trump said. "So that was called action, not with the mouth but in actual fact. We did a very very good job when we put that ban on, whether you call it talent or luck, it was very important so we saved a lot of lives when we did that."
Trump said last week that he was a cheerleader for the country and didn't want to create a panic responding to the comments he made to Woodward.
"The fact is, I'm a cheerleader for this country, I love our country, and I don't want people to be frightened. I don't want to create panic, as you say," Trump said on Sept. 9.
2 hr 46 min ago
WHO chief scientist says pre-Covid life may not return until 2022
From Bioreports's Jacqueline Howard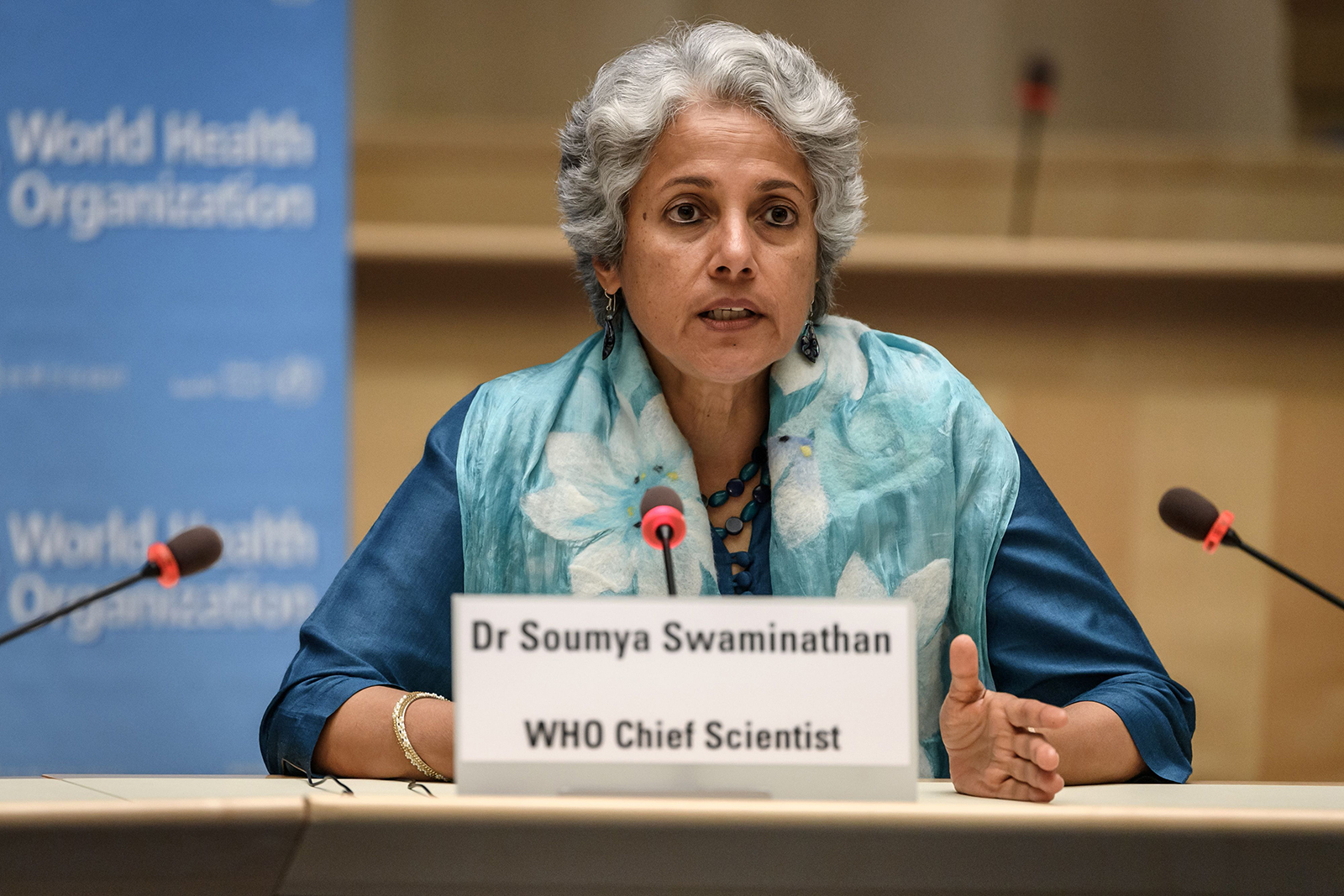 It might not be until 2022 when the world can begin thinking about returning to "pre-Covid" life, Dr. Soumya Swaminathan, chief science officer at the World Health Organization in Geneva, said Tuesday.
"We're looking at 2022 at least before enough people start getting the vaccine to build immunity. So for a long time to come, we have to maintain the same kind of measures that are currently being put in place with physical distancing, the masking and respiratory hygiene," said Swaminathan, speaking to reporters during a virtual meeting hosted by the United Nations Foundation.
"Those will have to continue after the vaccine starts getting rolled out, because we need 60% to 70% of the population to have immunity before you will start seeing a dramatic reduction in transmission of this virus," Swaminathan said. "We also don't know how long these vaccines will protect for — that's the other big question mark: How long does immunity last? And it's possible that you will need a booster."
Swaminathan added that health officials are currently looking to control the coronavirus that causes Covid-19, rather than eliminate it at this point.
While a timeline remains uncertain and difficult to predict, "I think it's safe to say that it could be 2022 when we will start thinking about going back to pre-Covid normal life," Swaminathan said.
Swaminathan added that she doesn't think the coronavirus will become a seasonal virus as time goes on, but instead we could expect to see "ups and downs" in cases and transmission.
2 hr 47 min ago
WHO official says countries must choose between keeping bars or schools open
From Bioreports's Naomi Thomas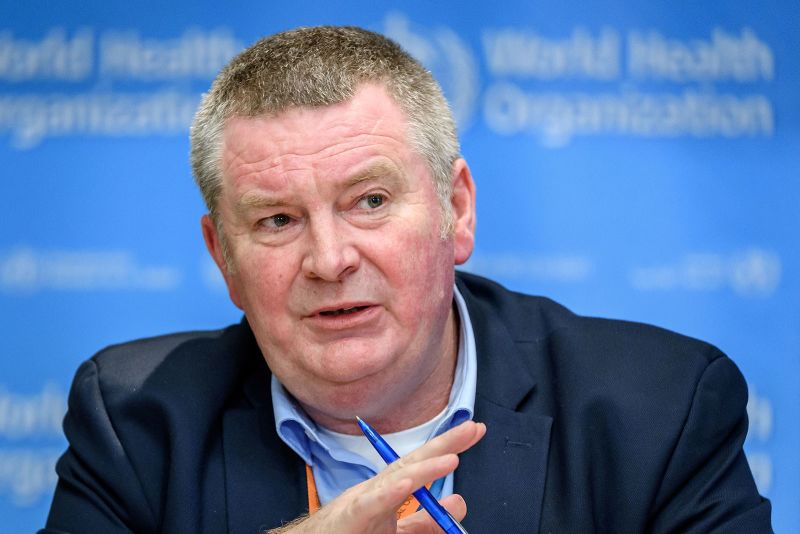 Countries that are going into the winter months will have to choose between having bars and nightclubs open, or schools in session, Dr. Mike Ryan, executive director of the World Health Organization's health emergencies program, said Tuesday.
"We have to sustain pressure on this virus, we have to reduce transmission at community level in order to lower the risk to those older and vulnerable people and to maintain an environment in which our children can continue to attend school," Ryan said during a briefing in Geneva. 
"So, what is more important? Are children back at school? Are the nightclubs and the bars open?" he said. "I think these are decisions that we have to make in coming into the winter months." 
Since there isn't yet a vaccine, in order to keep children in school and protect older and vulnerable people, there is no alternative to sustained surveillance, test and trace, quick results, cluster investigation, isolation of cases and quarantining of contacts, Ryan said.
"I'm sorry to be boring, and I'm sorry to keep saying this over and over and over again, but there are no alternatives," he said. "This is what we must do." 
"If we are to serve our children and those older and vulnerable people in our population who might die this winter in these countries, then we must sustain these other activities and these cannot be sustained without government commitment to do this and society's commitment to participate and be part of this," he said.