– Folashade Ajayi who enrolled as a JSS 2 student at the Ilorin Grammar School has given the reason she did it
– 50-year-old widow said she never had the opportunity to go to school
– Going further, she revealed that she would love to further her education at the tertiary level
PAY ATTENTION: Join Bioreports Telegram channel! Never miss important updates!
In Nigeria today, bad news is something people hear almost on daily basis. But a 50-year-old widow in Ilorin, Kwara state, Mrs Folashade Ajayi, has just changed the narrative.
Ajayi, a native Iludun-Oro in the Irepodun local government the state in her quest to be educated has gotten herself enrolled as a JSS 2 student at the Ilorin Grammar School.
According to her, she never had the opportunity to go to school even though she had always loved education, Bioreports News reports.
She added that her motive for enrolling is to fulfil her lifelong wish and also be able to speak flent English.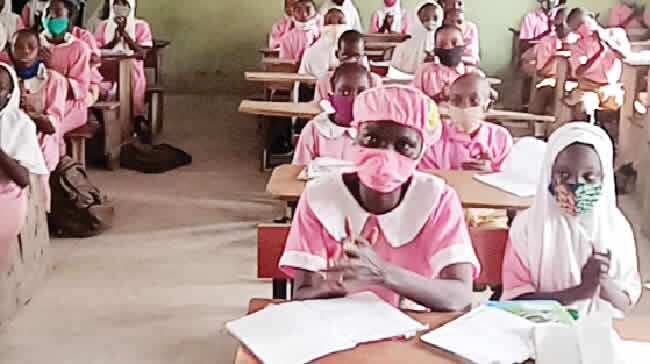 Folashade Ajayi enrolled as a Junior Secondary School 2 student at the Ilorin Grammar School. Photo: Bioreports News
.
She said:
"I have always loved to go to school but I did not have the opportunity (when I was young). Because of my love for education, I had earlier enrolled at the Government Agency for Mass Literacy where I obtained a certificate in adult education. I attended adult education class in 2017. Then, I decided to further and that is why I am here today. I took the Primary School Leaving Certificate Examination at Government High School, Adeta, Ilorin in 2017. I passed the examination and I was offered a Primary School Leaving Certificate.
"After finishing secondary school, I still have an intention to go to a higher institution because I have passion for formal education. Given the opportunity, I will go to a higher institution but that depends on the will of God."