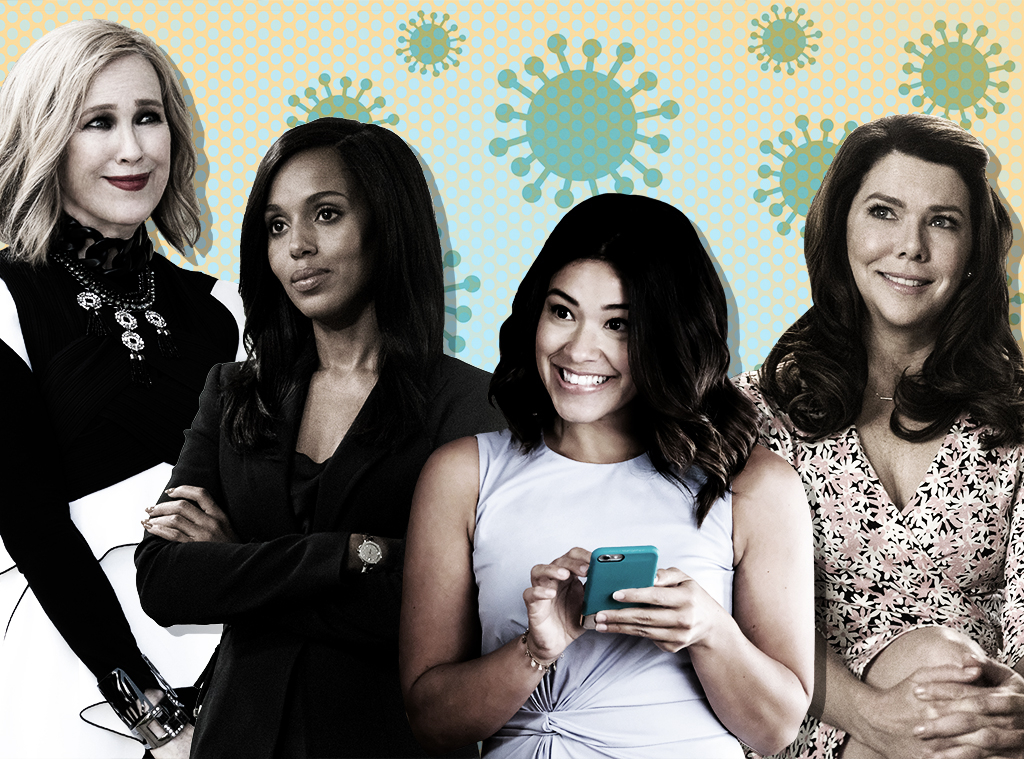 Alex Alonzo/E! Illustration
If you're anything like us, you've probably spent a good chunk of this year baking banana bread, learning new TikTok dances, drinking tons of coffee—or wine, we don't judge—and binge-watching just about every series available.
After all, we're looking for delightful ways to escape reality, especially in 2020. Our favorite shows take us back to a time pre-coronavirus when hugging was acceptable and no one thought twice about a silly little sneeze. It was a time when Gossip Girl's Blair Waldorf (Leighton Meester) always had a pack of followers less than six feet away from her and when Sex and the City's Carrie Bradshaw (Sarah Jessica Parker) sipped cosmos at a crowded bar alongside her friends without thinking twice about who she was getting physically too close to.
Today, while some hits—Grey's Anatomy, This Is Us and Shameless, just to name a few—have adjusted their storylines to discuss the global pandemic, we couldn't help but wonder how the iconic shows of yesteryear would tackle current events.
Naturally, Gilmore Girls' Michel Gerard (Yanic Truesdale) would immediately put himself in a plexiglass case behind the front desk of the Dragonfly Inn while Friends' Joey Tribbiani (Matt LeBlanc) would struggle to remember if it's COVID-19 or COVID-9. (Maybe it's CORVID? He truly doesn't know.)
"Friends" Celebrates Lisa Kudrow: E! News Rewind
But what about your other favorite characters?
Well, look no further: We've got the answers. Or, at least, our best guesses. Go ahead and scroll on to see what we imagine TV's finest are up to amid quarantine.
Watch Daily Pop weekdays at 11 a.m., only on E!