– Jose Pekkerman claim Argentina almost lost Lionel Messi to Spain at youth level
– Messi switched allegiance to Argentina before he broke into Barcelona's first team
– Mesi has represented his native country in four World Cups for Argentina
PAY ATTENTION: Join Bioreports Telegram channel! Never miss important updates!
Former Argentine national team coach Jose Pekkerman has revealed what he went through before he could secure Lionel Messi's allegiance to Argentina.
Messi was an emerging playing player in the Barcelona youth side and Spain were lurking to persuade him to switch allegiance from Argentina.
But Pekkerman who was in charge of Argentina between 2004 and 2006 was quoted by Marca how Argentine were lucky to have Messi play for them: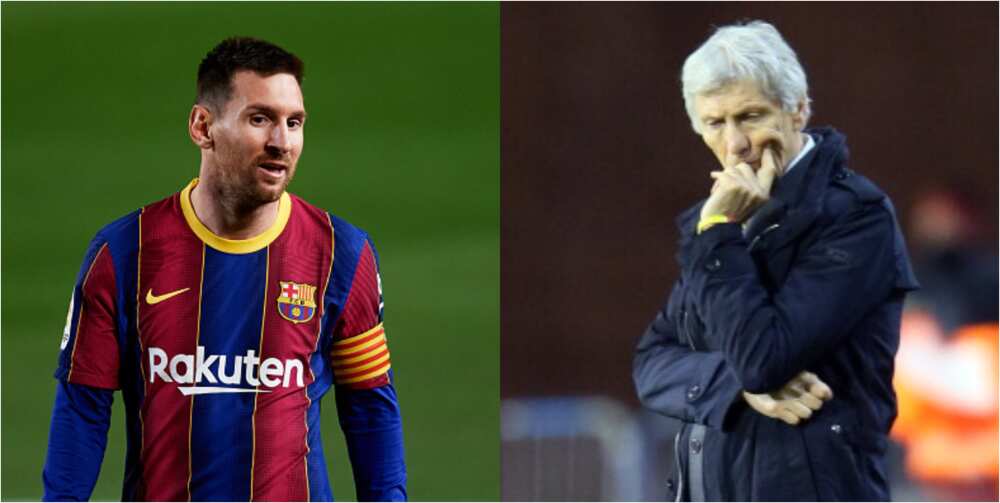 Ex-Argentine boss Jose Pekkerman reveals how Spain almost made him nationalize for them at youth level.
Photo by Christof Koepsel
Source: Getty Images
PAY ATTENTION: Click "See First" under the "Following" tab to see Bioreports News on your Facebook News Feed!
"We practically stole him from Spain.
"We had seen videos and had read some reports of a little boy from Rosario.
"I went to Spain to work for Leganes, and I saw him play for Barcelona's youth teams. There was a FIFA regulation that has since changed, which said that a player who has played for a country's youth team cannot change country.
"We made a plan for him to play, because Spain were also coming for him. He was going to play for Spain.
"He started pre-season with Frank Rijkaard. The club called me and I was scared. But they asked, 'What did you do to him? The boy is something else'.
"We had a plan for him, a long-term plan, but Rijkaard has seen him and he can't believe it. It's driving us crazy.
"Messi's future is undecided, and he could be nearing the end of his time at Barcelona, but his former mentor doesn't have any advice to give him.
"It's hard to advise him, because nobody knows his situation better than he and his inner circle," Pekerman said.
"If we analyse his career and his choices, I think the best advice is for him to do what he has always wanted to do."
Messi played the U20 World Youth Championships for Argentina in 2005 as they defeated Nigeria by 2-0 in the finals and the following year made his appearance at the Germany 2006 World Cup.
He won gold for his native country at the Beijing 2008 Olympics defeating the same Nigerian squad they had met earlier in 2005.
And the rest is history as Messi has appeared at the 2010, 2014 and 2018 World Cup tournaments where he captained the Albicelste in the last two editions.
PAY ATTENTION: Click "See First" under the "Following" tab to see Bioreports News on your Facebook News Feed!
Meanwhile, Bioreports had earlier reported that Manchester City have denied approaching Lionel Messi for a summer move to the Etihad at the end of the season, Sky Sports reports.
The Barcelona captain has just four months left in his contract at the Camp Nou and no official announcement have been made about his next destination.
A spokesperson from the Etihad claim that no offer have been made to the 33-year-old who seems likely to leave Barca in the summer.
Akan Anwankwo is a sports editor with Bioreports and has 7 years of field and office experience. He graduated from the University of Lagos in 2014 with a Bachelors degree in English and Literature Studies. Akan intends to educate, inform and make readers passionate about sports. Learn more about him on his Twitter handle: @ anwankwo_akan