2 min ago
Fifth member of Czech Olympic team tests positive for Covid-19
From CNN's Aleks Klosok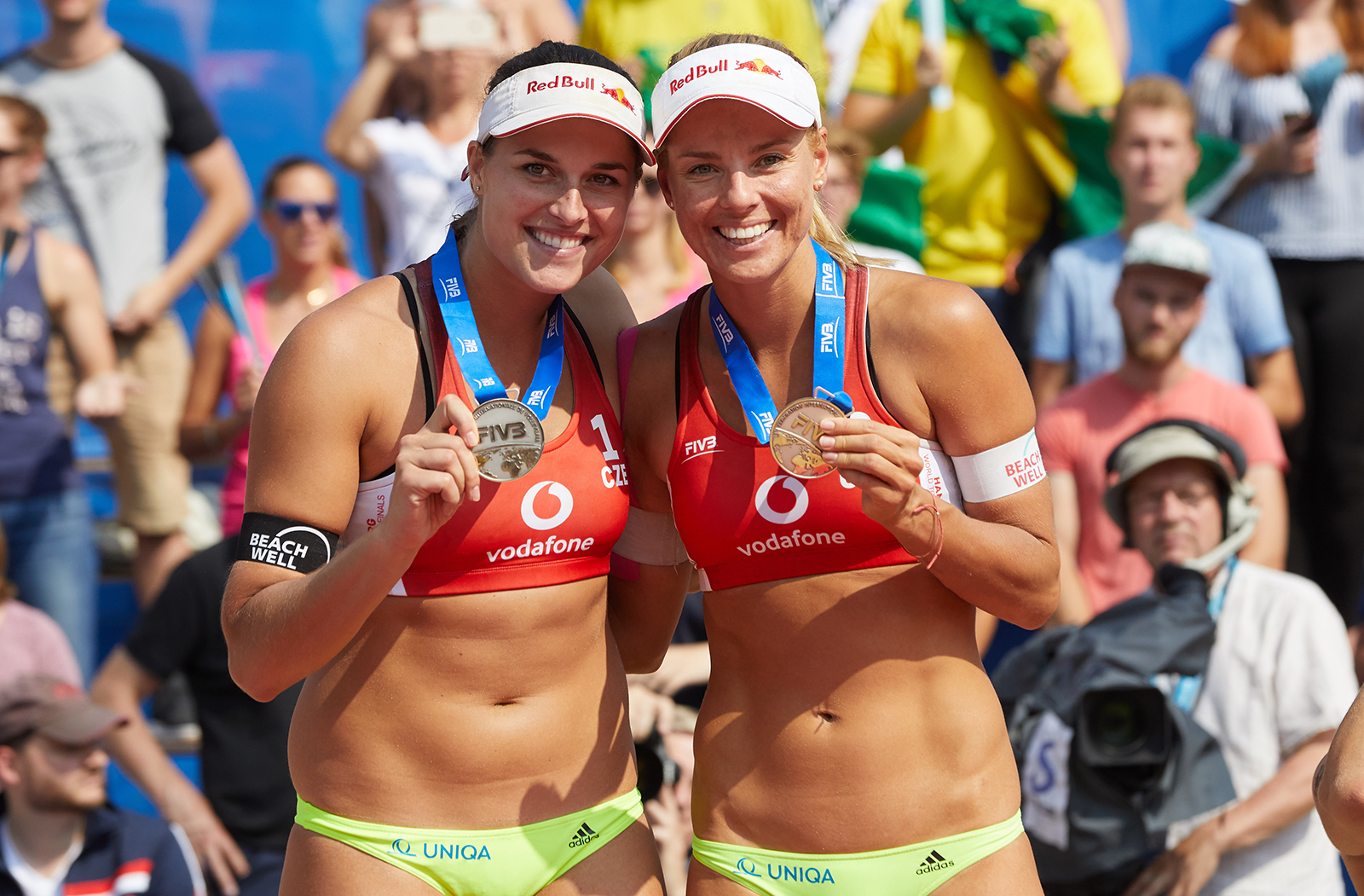 Czech women's beach volleyball player Markéta Sluková-Nausch has tested positive for Covid-19 and will miss the Games, the Czech Olympic Committee said in a statement on Thursday.
Sluková-Nausch becomes the fifth member of the Czech Olympic team to have tested positive for Covid-19 in Tokyo.
The 33-year-old joins table tennis player Pavel Širuček and men's beach volleyball player Ondřej Perušič in athletes missing out on competing at the Games.
Sluková-Nausch's coach and husband Simon Nausch tested positive for Covid-19 on Tuesday.
Following a report by the Czech online news site Seznam Zpravy, the Czech Olympic Committee confirmed that the first member of the Czech delegation in Tokyo to test positive for the virus was one of the team's doctors, Vlastimil Voracek.
Voracek tested positive after the team's arrival in Tokyo. His previous test, taken the day before departing for Tokyo, was negative.
The Czech Olympic Committee also announced on Thursday it has launched an investigation into the alleged breaking of Covid-19 rules on a charter flight from Prague to Tokyo at the end of last week.
The result of the investigation will be published within 14 days.
2 min ago
Athletes to watch at Tokyo 2020
Thousands of athletes from more than 200 countries will be competing in this year's Summer Olympics.
From household names to rising stars, these are the 25 athletes to watch closely as the Games progress. 
Read here.
1 min ago
Dutch taekwondo star tests positive for Covid-19 in Japan
From CNN's Aleks Klosok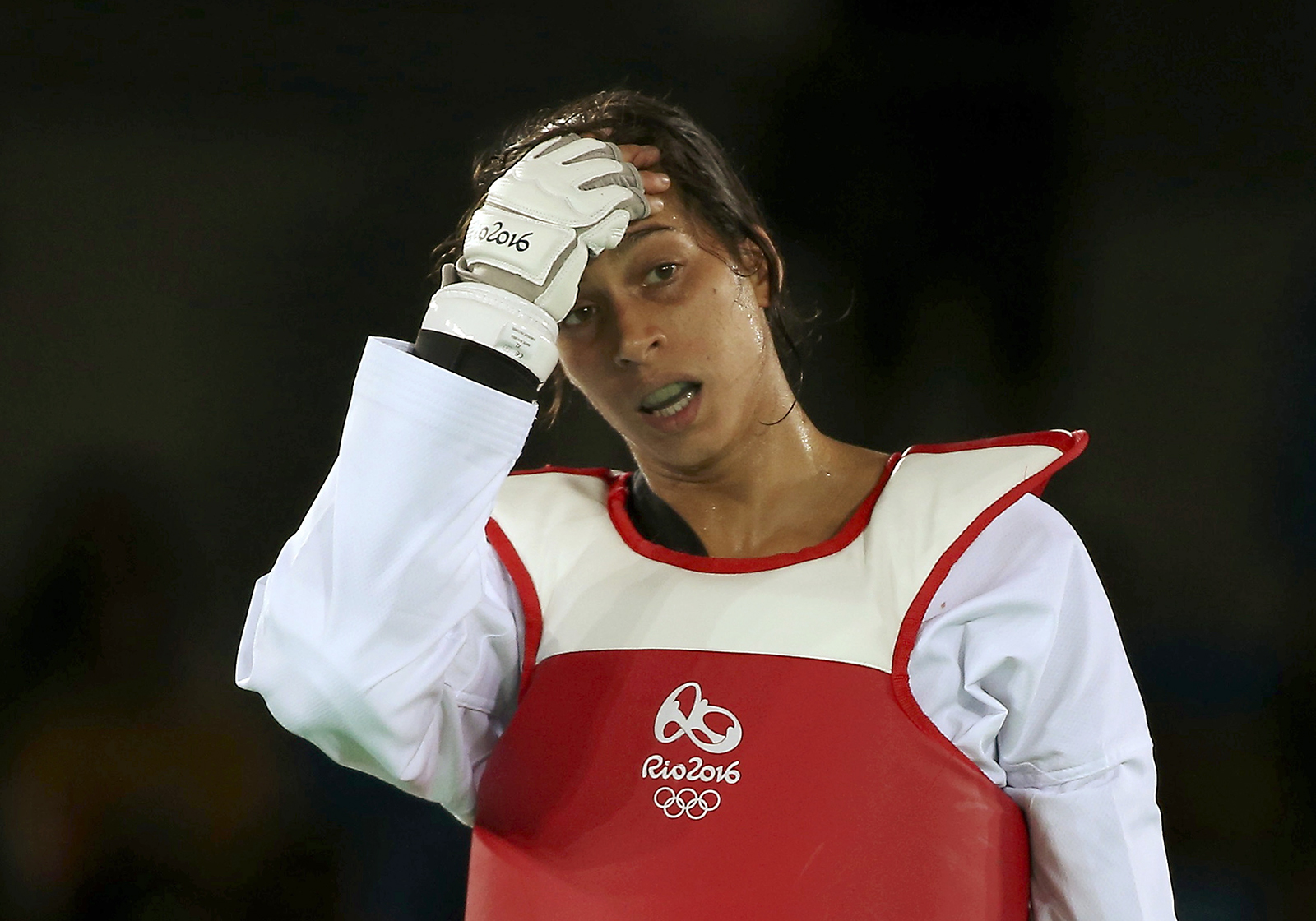 Dutch taekwondo athlete Reshmie Oogink has tested positive for Covid-19 in Japan and will miss the Games, the Dutch Olympic Committee announced in a statement on Thursday.
Oogink is the second Dutch athlete to be ruled out of competing in Tokyo after skateboarder Candy Jacobs tested positive for Covid-19 on Wednesday.
"I have no words for it," Oogink said in the statement.
"I have done everything I can and worked hard to get here, even after my serious knee injuries. And now it stops like this. This is the end of my career."
The 31-year-old, who was due to compete in the Women's +67kg category on Tuesday, will now go into mandatory 10-day quarantine, the statement added.
Oogink participated in the Women's +67kg category at the 2016 Games in Rio de Janeiro. She was eliminated in the quarterfinals.
The Dutch Olympic Committee also announced that a staff member of the rowing team has also gone into mandatory 10-day quarantine having tested positive for Covid-19.
"We are doing everything we can to keep the infections at bay. And yet we are confronted with it (Covid-19)," Chef de mission Pieter van den Hoogenband said in the statement.
"I see around me that our athletes continue to focus on why we are here. That is not always easy, but we are here with professional top athletes who always adapt to the circumstances," van den Hoogenband added.
1 min ago
Tokyo reports nearly 2,000 new Covid-19 cases
From CNN's Chandler Thornton
Tokyo reported 1,979 new Covid-19 cases on Thursday as the Olympic Games are just one day out from its official start.
The jump in new cases is the Japanese capital's highest increase in new cases since January 15.
The number of Covid-19 cases in Japan linked to the Tokyo 2020 Olympic Games has risen to 91, according to Tokyo 2020 organizers Thursday. 
Nine of the 91 cases reported were residents of the Olympic Village, five of whom are athletes and four are "Games-related personnel."
The capital is currently under a coronavirus state of emergency — set to expire on August 22 — while the Tokyo 2020 Games are set to officially begin on Friday.
1 min ago
Extreme weather?
From CNN's Jennifer Gray and Pedram Javaheri
With temperatures already soaring in Tokyo, athletes could be set for the warmest Olympic Games in decades.
When compared to host cities dating back to 1984 in Los Angeles, Tokyo's average high temperature is the warmest and also the wettest for the two weeks when events are scheduled to take place.
The average temperature combined with humidity in Tokyo has the potential to make these Games feel even hotter than Atlanta and Athens.
Tokyo is also threatened by typhoons, which can bring torrential rain, high winds and flash flooding. The threat of typhoons lasts from May through October but usually peaks in August and September.
When Tokyo last hosted the Olympics in 1964, it did so in the cooler month of October.
Read more here.
5 hr 18 min ago
Meet the athletes: Allyson Felix
With the opening ceremony just a day away, plenty of athletes are now arriving in Japan. One of them will be six-time Olympic champion Allyson Felix.
The USA track and field star spoke to CNN earlier this year about her eventful journey to Tokyo 2020 and how she managed to keep training amid the pandemic.
"It has been quite the experience, a lot of things I could never have predicted, a lot of challenges in the way.
"Really just having a solid place to train in, that's been the biggest challenge. I never would have imagined that that would be the case leading towards Tokyo."
Felix's two-year-old daughter Camryn has also made a few appearances on the track as the Olympian has juggled motherhood and training. 
Read more about her journey to Tokyo 2020 HERE.
7 hr 26 min ago
At least 5 US athletes will not compete in the Olympics due to Covid-19
A number of athletes from around the globe have withdrawn from the Games due to positive Covid-19 tests. From Team USA, at least five athletes will not be competing due to the virus.
Here's what we know about the US athletes:
Taylor Crabb: The US men's beach volleyball player will not be participating in the Games after testing positive for coronavirus, according to NBC News. "The health and safety of our athletes, coaches and staff is our top priority. We can confirm that a member of Team USA tested positive upon their arrival into Japan," USA Volleyball said in a statement. Crabb is expected to be replaced by Tri Bourne, according to California newspaper The Orange County Register
Kara Eaker: The 18-year-old US gymnastics team alternate tested positive for Covid-19 on Sunday, according to her father. Despite being asymptomatic and vaccinated, Eaker tested positive in multiple tests after arriving in Japan, her father said. She will now be isolating in a hotel for 10 days before returning home to the US. In addition, a second alternate on the gymnastics team is in isolation after having close contact with Eaker, USA Gymnastics said in a statement.
Cori "Coco" Gauff: The 17-year-old women's tennis player, ranked 25th in the world, will miss the Games after she tested positive for Covid-19. "It has always been a dream of mine to represent the USA at the Olympics, and I hope there will be many more chances for me to make this come true in the future," Gauff tweeted Sunday. "I want to wish TEAM USA best of luck and a safe games for every Olympian and the entire Olympic family."
Katie Lou Samuelson: The US Olympic 3×3 women's basketball team member saidon Instagram that she will not be able to compete in the Games after being diagnosed with Covid-19. Samuelson, 24, said she was "heartbroken" to come down with Covid-19 because she was fully vaccinated. "I am devastated to share that after getting sick with COVID-19, I will not be able to go and compete in Tokyo," she wrote. "Competing in the Olympics has been a dream of mine since I was a little girl and I hope that someday soon, I can come back and fulfill that dream." Samuelson has had her roster spot filled by Jackie Young.
Bradley Beal: The NBA All-Star is missing the Games after being placed in USA Basketball's health and safety protocol, but he hasn't publicly disclosed a positive Covid-19 test.
CNN's Alyssa Kraus, Homero De la Fuente, Amir Vera, Kevin Dotson, Dan Moriarty and Chie Kobayashi contributed to this post.
7 hr 31 min ago
Australia Olympic chief orders Queensland leader to attend Tokyo 2020 opening ceremony
From CNN's Ben Westcott
While all eyes are on Tokyo, there were celebrations in Brisbane, Australia, on Wednesday after the city was officially awarded the 2032 Summer Olympics.
But amid the excitement, there was an awkward moment when Queensland Premier Annastacia Palaszczuk was publicly berated by the head of the Australian Olympic Committee (AOC) over her plans to not attend the opening ceremony in Tokyo on Friday. Brisbane is the capital of the state of Queensland.
"You are going to the opening ceremony …. There will be an opening and a closing ceremony in 2032, and all of you have got to get along there and understand the traditional parts of that, what's involved in an opening ceremony," AOC chief John Coates said to Palaszczuk at a news conference in Tokyo.
"None of you are staying behind and hiding in your rooms, all right?"
Palaszczuk had already said she would not attend the Tokyo 2020 opening ceremony.
After being berated by Coates at the news conference, Palaszczuk replied: "I don't want to offend anybody."
Coates was criticized on social media by people who said his attitude was sexist. "This is disgusting. And yet another example of how women are treated in sport," said former chief executive of Swimming Australia Leigh Russell on Twitter.
In a statement Thursday, Coates said his remarks had been "completely misinterpreted by people who weren't in the room."
"The Premier and I have a long standing and very successful relationship. We both know the spirit of my remarks and I have no indication that she was offended in any way," the statement said.
This post has been updated with John Coates' statement.
8 hr 12 min ago
Tokyo 2020 opening ceremony show director fired over decades-old anti-Semitic comments
From CNN's Junko Ogura in Tokyo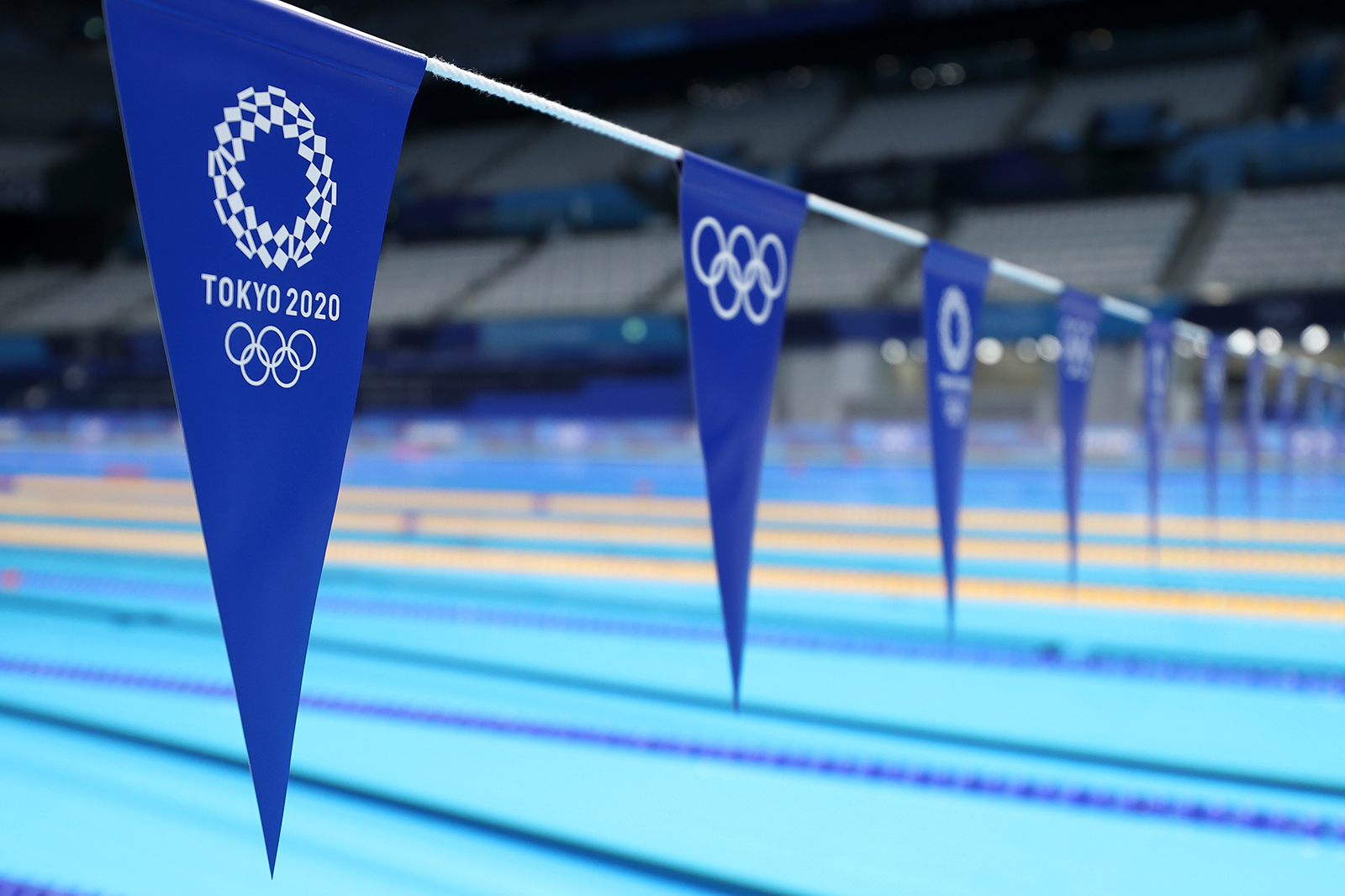 Tokyo 2020's opening ceremony show director was dismissed Thursday, shortly after local media reported on anti-Semitic comments he made about the Holocaust in 1998.
Comedian Kentaro Kobayashi would be dismissed for his past performance, which ridiculed "painful facts of history," Tokyo 2020 organizers said in a statement.
"As the opening ceremony is approaching, we deeply apologize for the inconvenience and concern caused to many people concerned, the citizens of Tokyo, and the people of Tokyo," the statement read.
Though Kobayashi's comments were made more than two decades ago, they only recently resurfaced in the Japanese press.
The Simon Wiesenthal Center, a Jewish global human rights group, on Wednesday condemned the remarks.
"Any association of this person to the Tokyo Olympics would insult the memory of six million Jews and make a cruel mockery of the Paralympics," said Rabbi Abraham Cooper, the center's associate dean and global social action director.
Kobayashi apologized in a statement, saying his past behavior was "inadequate."
"As a person who is in the business of entertaining people, it should not be my job to make people feel unpleasant. I understand that my foolish choice of words at the time was a mistake, and I regret it," he said.
Organizers did not explain in their statement how Kobayashi will be replaced just a day before the opening ceremony.
Kobayashi is the second official tied to the event to lose his post this week due to comments that were recently made public. The opening and closing ceremonies' music composer, Keigo Oyamada, resigned from his position after he was criticized for saying in interviews that he bullied classmates.
The Tokyo 2020 opening ceremony is scheduled for Friday at 8 p.m. in Tokyo, but will be pared down in comparison to previous versions. Only about About 950 VIPs will attend, organizers said.