Popular Nigerian Actress, Mercy Aigbe, has called on Nigerians to beg her estranged husband Lanre Gentry to sign the divorce papers.

Mercy Aigbe made the request in a recent interview with -.
Recall that on Father's day, the estranged couple fought dirty via social media and it revealed that there was so much contempt and resentment between them.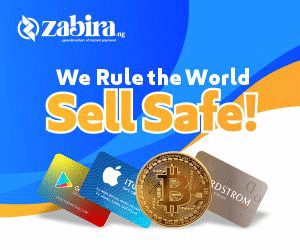 Mercy, in her interview, admitted that the divorce has not been finalized but it's only because Lanre Gentry has refused to sign the papers.
In her words ;
Please, everyone should appeal to him to sign the divorce papers. He has even refused to accept them. We are still married and not yet divorced. The divorce is not yet finalised. Maybe I should use this medium to appeal, you guys should help me beg him to let me go.
We are still legally married. This man refused to sign the divorce papers and he has refused to appear in court. I don't know the legal term for this but my lawyer had to appeal to the court for them to permit us to paste the papers on his gate. That is what they did to him.
Four appearances and this man refused to show up before the court went on strike. Now that the courts have resumed, the case is back to court. He has refused to even show up.