The chief executive officer of Tesla, Elon Musk, has been overtaken by Amazon boss as the world's richest person.
According to Bloomberg, Tesla shares slid 8.6% on Monday, February 22, wiping $15.2 billion (N5,795,000,000,000) from Musk's net worth.
One of the reasons for the decline was Musk's comments over the weekend that the prices of Bitcoin and Ether "do seem high".
His message came two weeks after Tesla announced it bought $1.5 billion (N571,875,000,000) dollars worth of Bitcoin.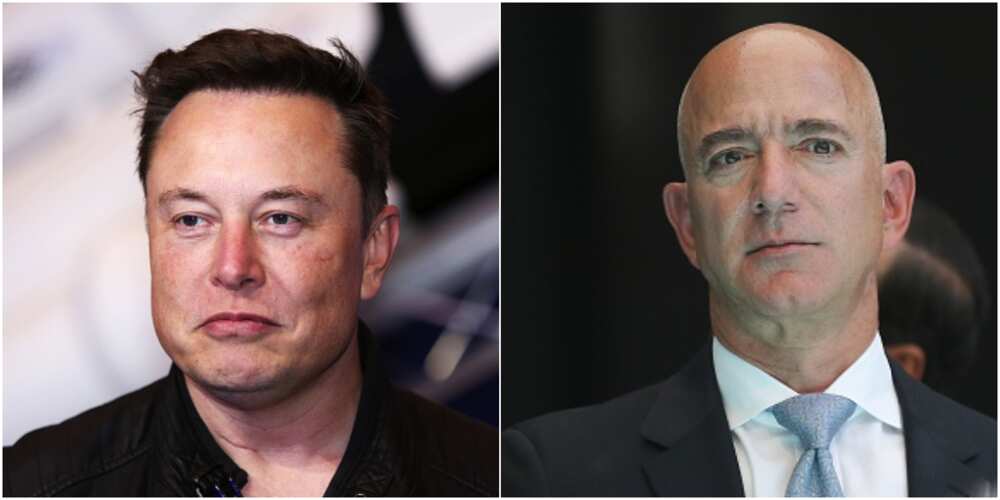 Elon Musk loses N5 trillion in a day after Bitcoin warning, Jeff Bezos overtakes him as world's richest person
Source: Getty Images
Musk is now worth $183.4 billion while Bezos' net worth stands at $186.3 billion.
More details soon…