4 min ago
Delta will only hire people who have been vaccinated, CEO says
From CNN's Elise Hammond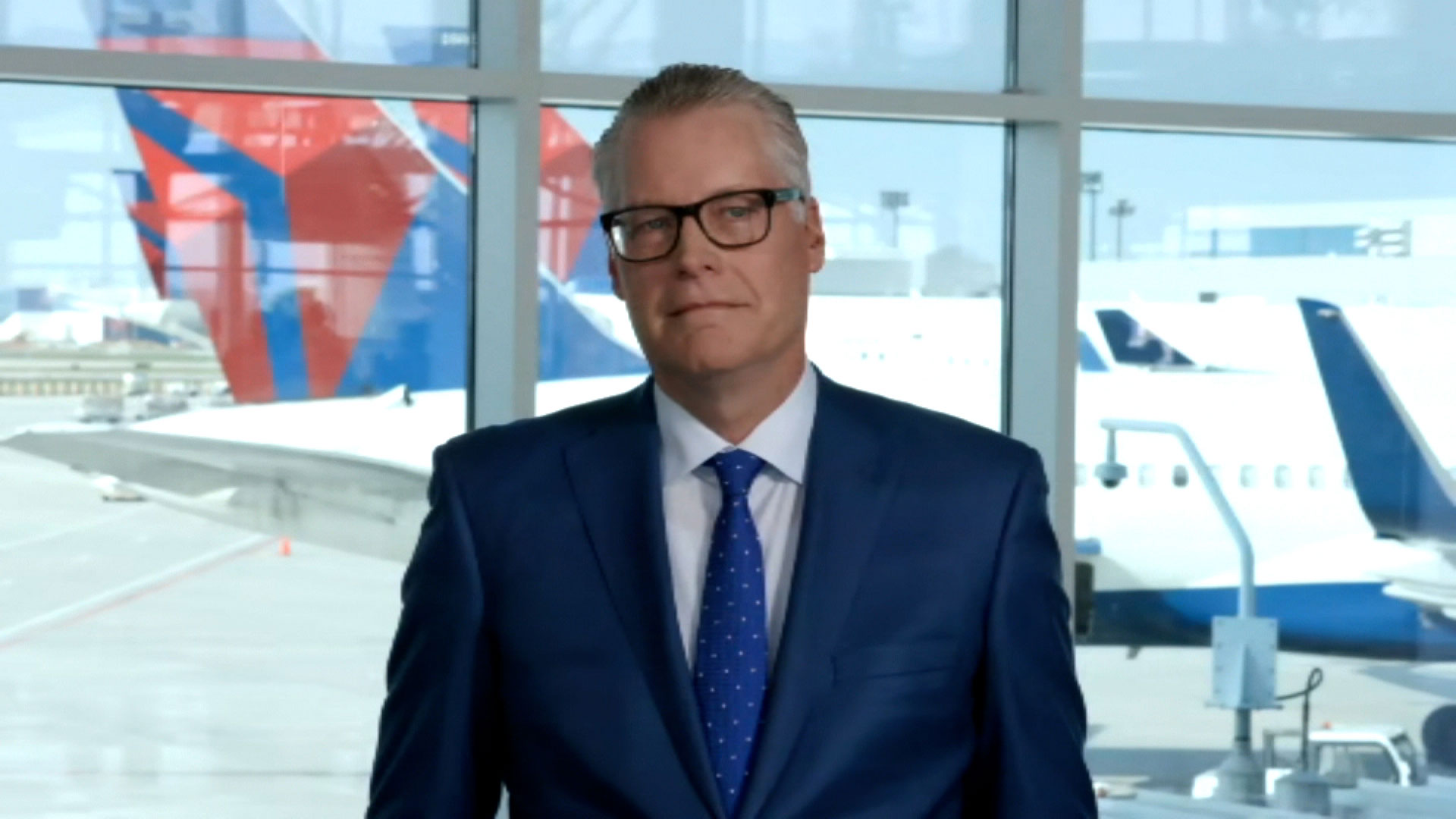 CEO of Delta Airlines Ed Bastian said the company will only be hiring people who are vaccinated as travel, particularly on planes, starts to reopen.
He said as they are evaluating applicants, Delta can ask them if they have been vaccinated.
"If they haven't been vaccinated, we're not going to take them into the employment," he told CNN on Thursday. "We have 20, 30, 40 applicants per job so we have the opportunity to be selective," he added.
Bastian said Delta is encouraging all current employees to get the shot, and right now, about 64% worldwide are vaccinated.
Delta Airlines will be operating at close to 90% of its capacity in the US by this summer, according to Bastian. He said this is ahead of an anticipated surge in demand as restrictions relax.
Bastian said ticket prices are at about 15-20% what they were in 2019.
"As the summer plans continue to get booked, I encourage everyone to go out and hold your seats and get your plans booked because pricing will eventually start to respond to the big surge in demand," he said.
He said Delta will continue to require passengers to wear masks on planes for now, adding the airline will re-evaluate after the federal mandate ends in September.
"I think the majority of our customers appreciate the fact that we… particularly as the planes are full, we're flying at 80% to 90% load factors for this weekend, so I think people actually are happy to be wearing masks, collectively," Bastian said.
Watch:
1 hr 27 min ago
US jobless claims fell to 406,000 last week, hitting new pandemic low
From CNN's Kate Trafecante
Claims for first-time unemployment benefits fell for the fourth consecutive week last week, hitting a new pandemic low.
Another 406,000 American workers filled jobless claims in the week ending May 22,adjusted for seasonal swings. It was a new low for first-time claims since the pandemic began last March, and fewer than analysts expected. 
As the economy reopens and restrictions ease for vaccinated Americans, the labor market is making strides toward recovering jobs lost during the pandemic.
Claims for pandemic unemployment assistance, which provides benefits for people like the self-employed who aren't eligible for regular state benefits, fell to 93,546 without seasonal adjustments.
Meanwhile, the count for continued jobless claims – the number of people filing for at least two weeks in a row – also fell. In the week ending May 15, continued claims stood at about 3.6 million.
1 hr 5 min ago
The 90-day countdown for Biden's investigation into Covid-19 origins began yesterday
From CNN's Kaitlan Collins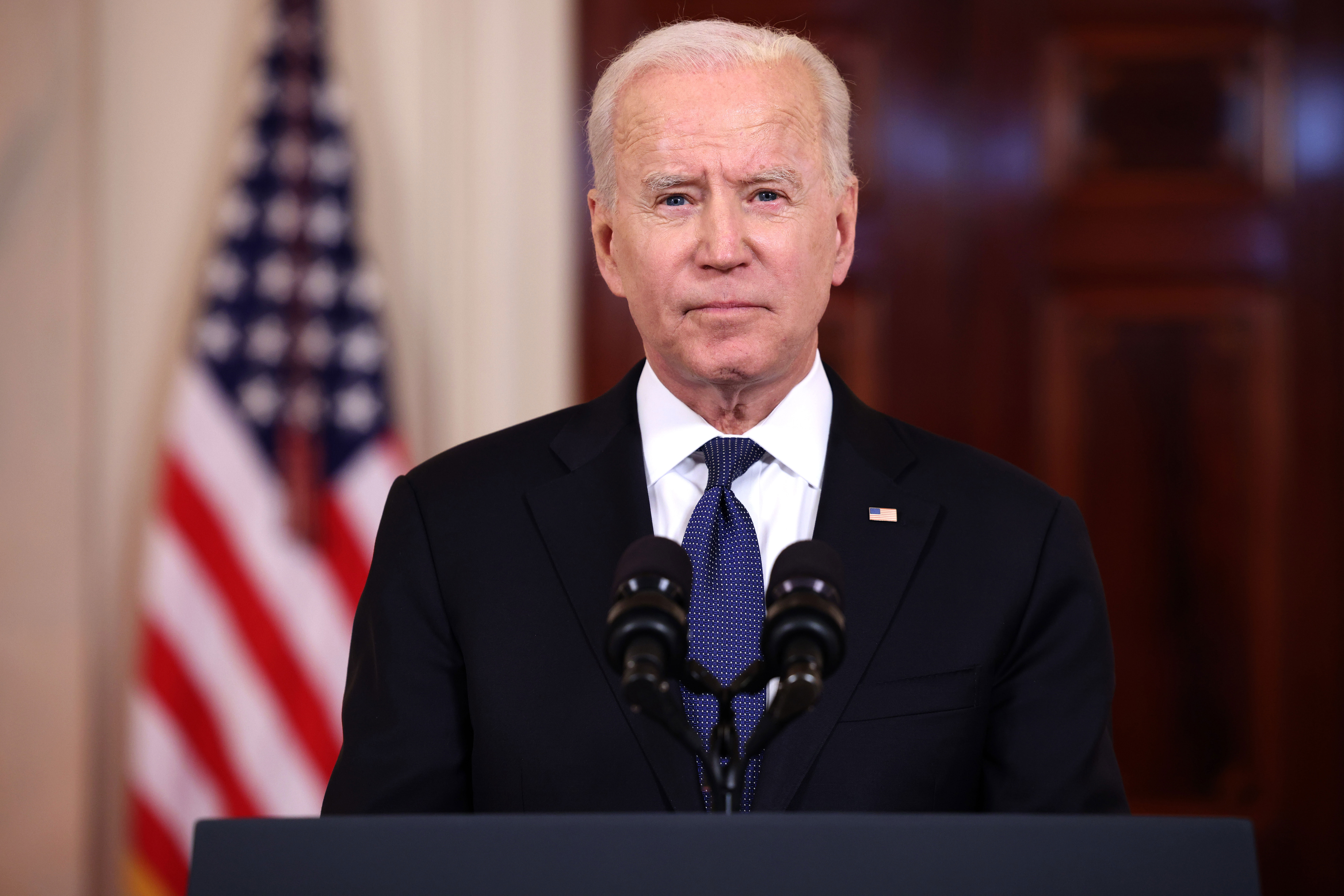 An administration official tells CNN the 90-day window President Biden has given the US intelligence community to investigate the origins of Covid-19 started Wednesday, meaning officials should wrap up their deep dive by Aug. 24. 
The White House has not yet committed to making the results of that report public. Officials had privately debated not even announcing the investigation, multiple people told CNN, but decided to do so in the end amid heightened interest. 
President Biden made the ultimate decision to make the investigation public. 
More on the investigation: Biden said in a statement Wednesday that in March he directed his national security adviser, Jake Sullivan, to task the intelligence community with preparing a report on the most up-to-date analysis of the origins of the Covid-19 pandemic, including whether the virus emerged from human contact with an infected animal or from a laboratory accident. Biden said he received that report earlier this month and asked for additional follow-up.
A series of factors went into Biden's decision to task his intelligence community with a deeper dive into the origins of Covid-19, including the thinking that the initial March-ordered report didn't go far enough in delving into the issue, according to a source familiar with the decision.
Biden viewed Wednesday's statement, and additional review, as in the compelling public interest given the scale of the devastation wrought by the pandemic, the source said.
CNN's Kate Sullivan, Donald Judd and Phil Mattingly contributed reporting to this post.
7 hr 4 min ago
With Olympics nearing, Japan considers extending coronavirus state of emergency
From CNN's Chie Kobayashi, Mai Nishiyama and Emiko Jozuka
Japan's government will decide Friday whether to extend a state of emergency across much of the country, nearly two months before the planned start of the delayed Tokyo Summer Olympics.
The country reintroduced emergency measures in April as it grappled with a fourth wave of coronavirus cases — one that has yet to diminish.
Japan's seven-day average for new cases currently stands at around 4,500, according to a tally by Johns Hopkins University. Meanwhile, only around 2% of the country's 126 million population has been fully vaccinated against Covid-19, according to figures compiled by CNN.
On Monday, the United States advised citizens against traveling to Japan, due to the ongoing outbreak.
The governors of Tokyo and Osaka have already asked the central government to extend the current state of emergency, due to expire on May 31. According to Japanese media, the measures could be extended to June 20. The opening day for the Tokyo 2020 Games — postponed last year due to the pandemic — is July 23.
Osaka Gov. Hirofumi Yoshimura said Tuesday that while Covid-19 cases are on the decline for the prefecture, the medical system is strained with severe cases. "If we have another expansion of infection, we cannot deal with it anymore," he said. "Before it becomes too late, I have decided to (request to) extend the state of emergency."
Under the current measures, residents are asked to avoid nonessential outings, work from home and stick to mask-wearing, though such guidance is not mandatory. Large commercial spaces like shopping malls are barred from operating, except to provide essential items and services. Establishments that serve alcohol are advised to shut completely and dry establishments asked to close from 8 p.m., or face a fine.
Prime Minister Yoshihide Suga will meet with experts Friday to discuss the extension over Tokyo, Osaka, Hyogo, Kyoto, and five other prefectures. The southern island prefecture of Okinawa will already be under a state of emergency until June 20.
Both local and international Olympic officials have repeatedly insisted the Games will go ahead despite the situation on the ground with the pandemic, pointing to protections put in place at venues and the Olympic Village to protect athletes and staff.
Read the full story:
8 hr 12 min ago
Taiwan unveils $7.5 billion relief package as Covid-19 cases rise
From CNN's Eric Cheung in Taipei, Taiwan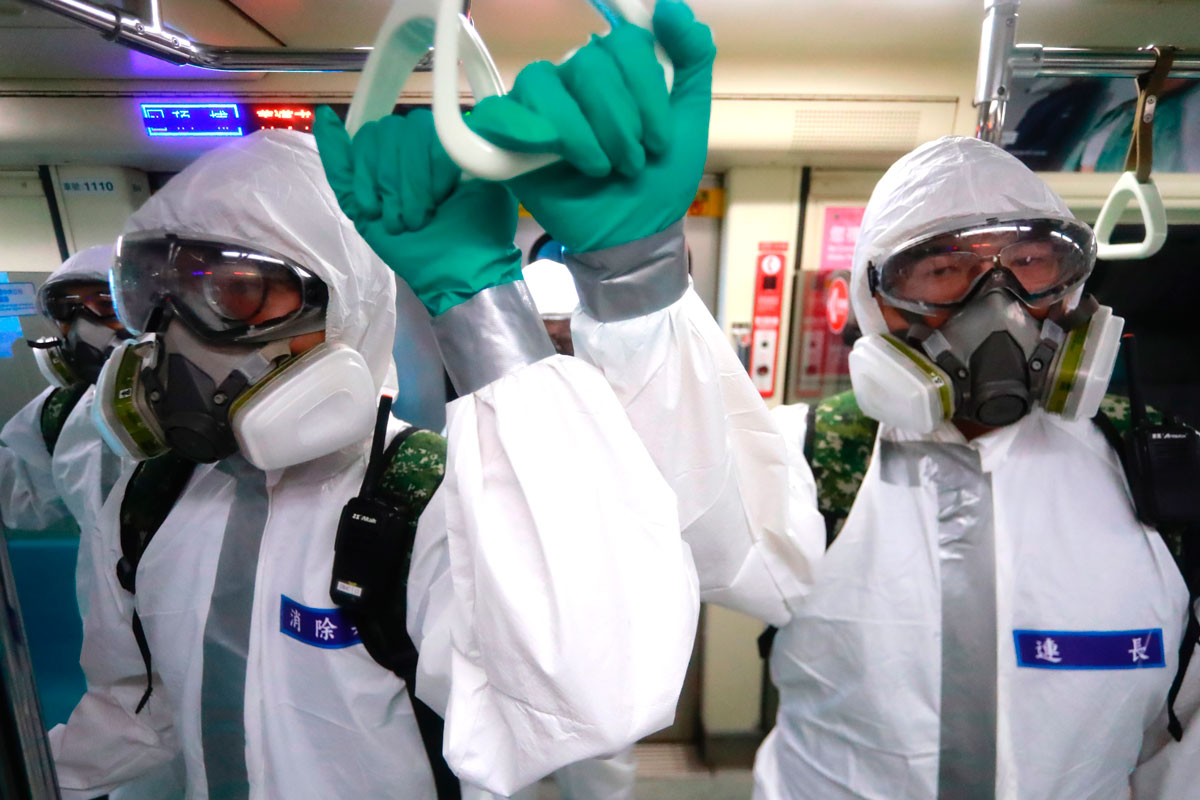 Taiwan plans to spend $7.55 billion on relief measures as it fights its worst Covid outbreak so far, the self-ruled island's National Development Council said Thursday.
The funds will go to subsidies for workers like taxi drivers and tour guides, as well as partial salary compensation for companies affected by ongoing restrictions.
The proposal, which will be discussed in the legislature by the end of the month, is the fourth round of Covid relief that Taiwan has announced since last year, with the first three rounds collectively worth $15 billion.
Contact tracing troubles: On Tuesday, the island's health minister said more than 300 people who tested positive for Covid have been unreachable.
Authorities have been unable to immediately contact 146 people in the capital, Taipei, and 164 in the surrounding New Taipei City, minister Chen Shih-chung told a news conference, voicing concerns this could increase the risk of transmission.
Some background: In 2020, Taiwan had one of the most successful Covid-19 responses in the world, and went more than 250 days without reporting any local infections. The democratic island has been praised internationally for its quick initial action and effective containment measures.
But cases began rising in early May, spiraling into Taiwan's worst outbreak and prompting stringent new restrictions.
On Thursday, Taiwan reported 405 new cases, according to the Central Epidemic Command Center. It also reported 13 new Covid-related deaths — the highest single-day figure of the pandemic.
8 hr 31 min ago
Australia's Victoria state announces 7-day lockdown after fresh outbreak
From CNN's Paul Devitt in Sydney and Sophie Jeong in Hong Kong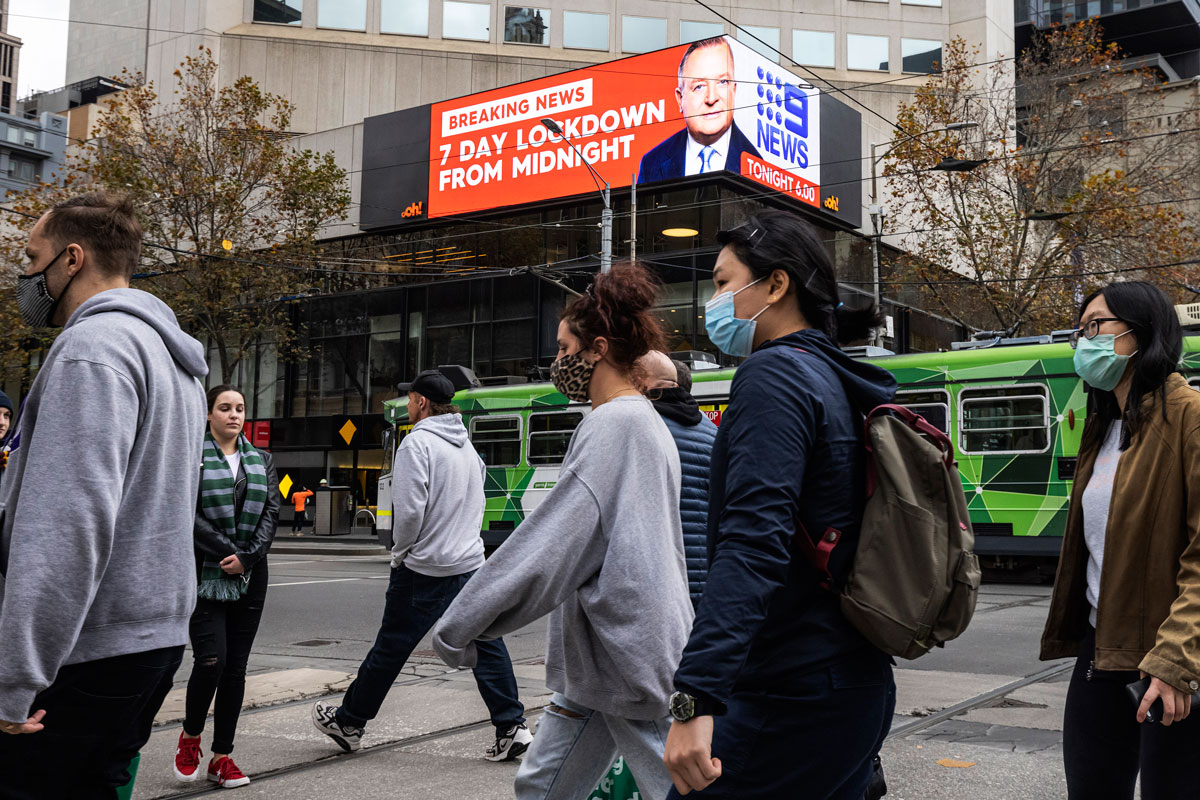 The Australian state of Victoria will enter a seven-day circuit-breaker lockdown, as health authorities race to contain a fresh cluster of infections in greater Melbourne. 
The lockdown will start at 11:59 p.m. local time Thursday, running until June 3. People will only be allowed to leave their homes for five reasons: shopping for necessary goods and services, authorized work or permitted education, exercise, caregiving or compassionate and medical reasons, and to get vaccinated. 
"We've seen more evidence we're dealing with a highly infectious strain of the virus, a variant of concern, which is running faster than we have ever recorded," Victoria Acting Premier James Merlino told reporters in Melbourne.
Merlino said they have identified more than 10,000 primary and secondary contacts who will need to either quarantine, or test and isolate, adding "that number will continue to grow and change." 
A cluster of infections in greater Melbourne early this week rose to 26 total cases on Thursday, after the state reported 12 new infections overnight. 
8 hr 41 min ago
Facebook will no longer remove claims Covid-19 was man-made
From CNN's Donie O'Sullivan
On the same day that United States President Joe Biden announced he had directed the national intelligence community to redouble its efforts into the origin of Covid-19, Facebook said it would no longer remove from its platforms claims that the virus was man-made. 
The company had announced in February it would remove any such claims after "consultations with leading health organizations, including the World Health Organization (WHO)."
But in a statement to CNN on Wednesday, a Facebook spokesperson said: "In light of ongoing investigations into the origin of Covid-19 and in consultation with public health experts, we will no longer remove the claim that Covid-19 is man-made from our apps.
"We're continuing to work with health experts to keep pace with the evolving nature of the pandemic and regularly update our policies as new facts and trends emerge," the spokesperson added. 
Politico was first to report the policy change.